Disgraced R&B singer R. Kelly has been sentenced to 30 years in prison following his conviction last year on federal sex trafficking and racketeering charges after decades of preying on women and young children. And this is just the beginning. More inside...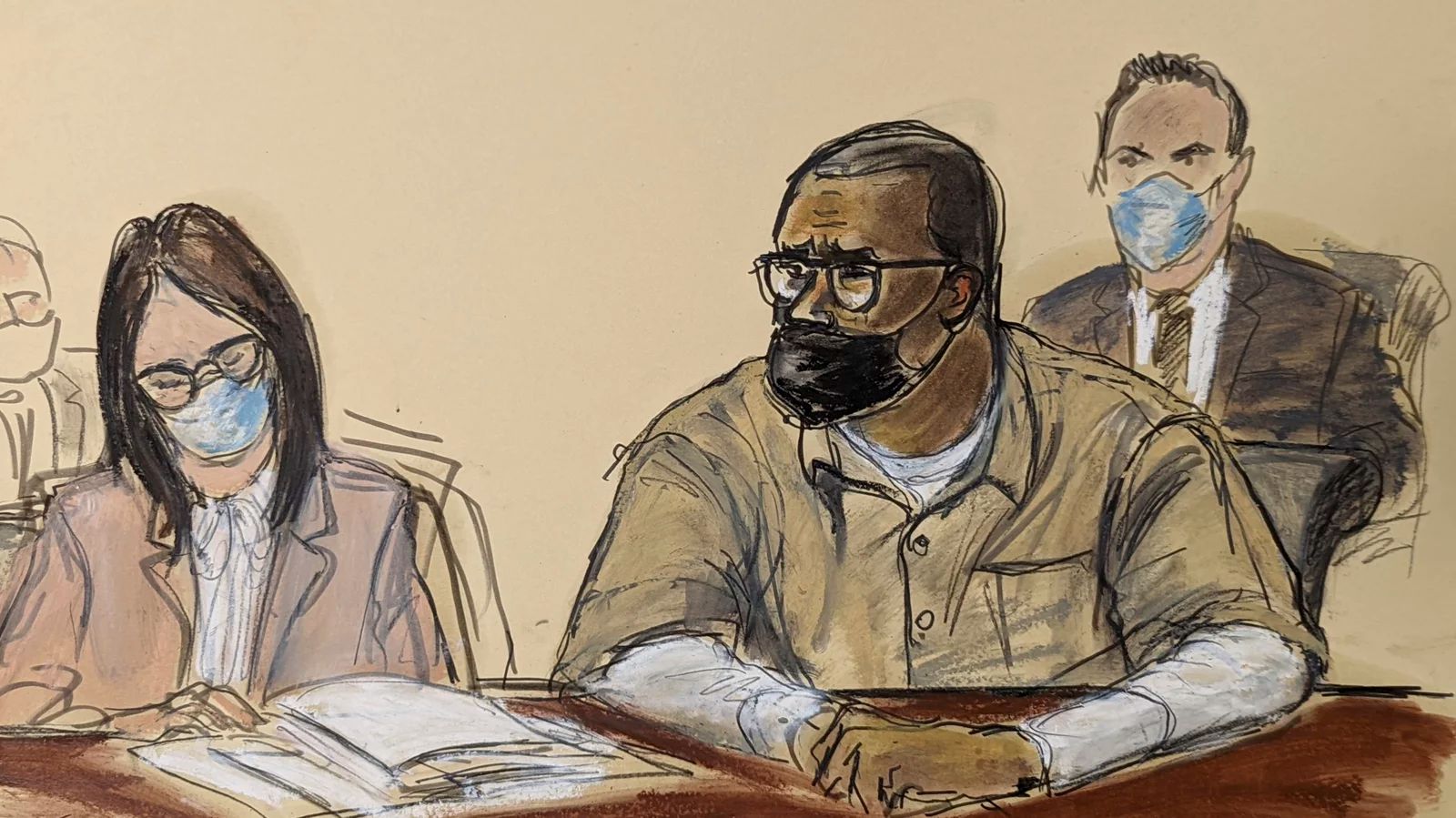 A federal judge sentenced singer R. Kelly - sketched above during sentencing today - to 30 years in prison on federal sex trafficking and racketeering charges following his conviction last year. The embattled singer was found guilty on all 9 counts of federal racketeering, sex trafficking obstruction of justice, sexual exploitation of a child, and kidnapping charges in a federal courtroom in Brooklyn, N.Y.
Federal prosecutors asked the judge to sentence the 55-year-old Grammy Award winning singer (real name Robert Sylvester Kelly) to more than 25 years behind bars and they got their wife. Kelly's defense attorneys asked for 10 or fewer, arguing that the prosecutors' request was "tantamount to a life sentence."
During the five-week trial, prosecutors successfully argued - with 50 witnesses total testifying and only 5 of those for the defense - that the "I Believe I Can Fly" singer led a decades-long racketeering enterprise to recruit women and underage girls for sex. The verdict followed decades of sex abuse allegations and it's the first criminal consequence for the singer.
According to testimony, the troubled singer would force his victims to perform atrocious sexual acts to his satisfaction, which he often filmed. He forced one of his ex-girlfriends to get an abortion because he wanted her to keep her body "tight."
One of the victims testified that Kelly forced her to wear baggy clothing and she had to address him as "Daddy," which sounds very similar to what the women said about Kelly's abuse in LIFETIME's "Surviving R. Kelly" docu-series. According to the victim, she had to ask for permission to use the restroom and would sometimes have to urinate in a cup. If she broke the rules, he would beat her with his sneaker or force her to stay locked up in a room for days at a time. He also forced her to eat feces from a cup. 
Before the judge announced Kelly's sentence, seven female victims made their own statements about the abuse they suffered over the years. At no point did Kelly look at his accusers as they spoke.
Jerhonda Pace - who testified against Kelly during the trail and who appeared on LIFETIME's "Surviving R. Kelly" - took to Instagram to rejoice after the sentencing: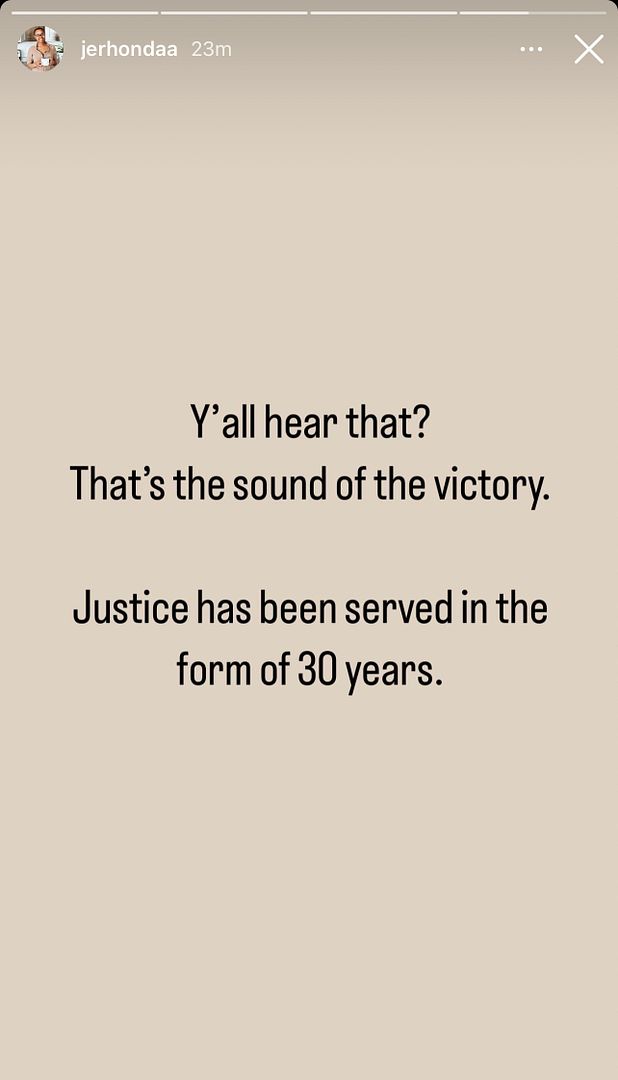 Additionally, R. Kelly is still facing several more charges in Illinois and Minnesota, including child pornography, engaging in prostitution with a minor, aggravated criminal sexual abuse and obstruction. As for his federal case in Illinois, he's being charged with sexually abusing minors, creating and receiving child pornography, and obstruction of justice. The trial will begin August 1st.
Nice to see some form of justice being served.
Photo: Antonio Perez/Chicago Tribune via AP, Pool, File/Elizabeth Williams/AP