The Jaime Foxx/Kerry Washington feature DJANGO UNCHAINED had its red carpet premiere in NYC last night. See photos of Samuel Jackson,  Q-Tip and others inside....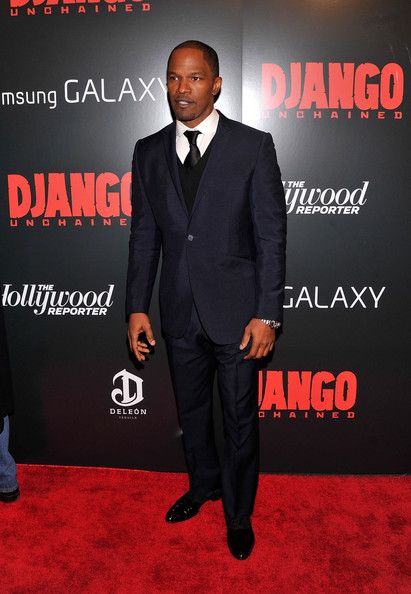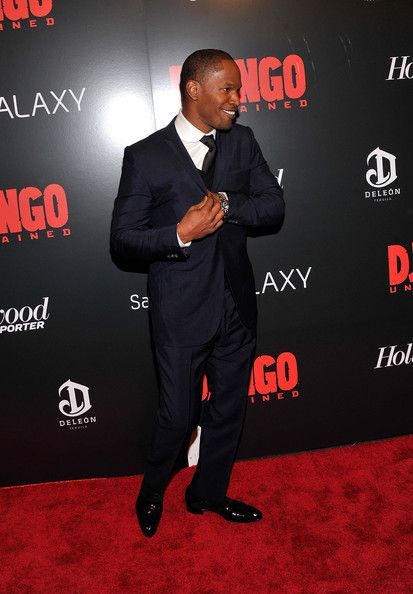 Jamie Foxx (shown atop with Samuel L. Jackson, Christoph Waltz and Don Johnson) attended the NY screening of "Django Unchained" at Ziegfeld Theater last night.
Jaime shook hands with actress Olivia Wild as he made his way down the red carpet at the screening hosted by The Weinstein Company with The Hollywood Reporter, Samsung Galaxy and The Cinema Society.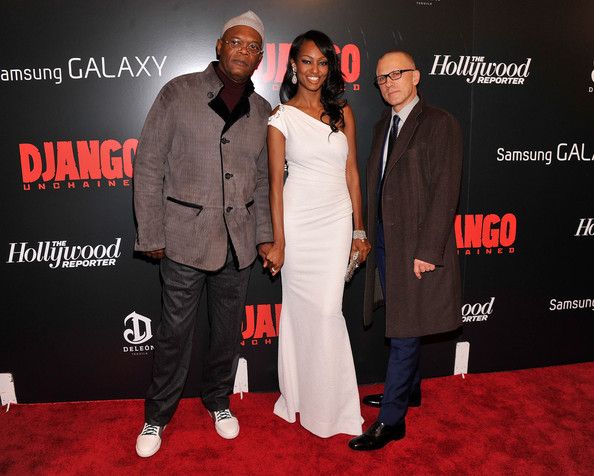 Veteran actor Samuel L. Jackson posed with fellow Django Unchained co-stars Nichole Galicia and Christoph Waltz before the screening.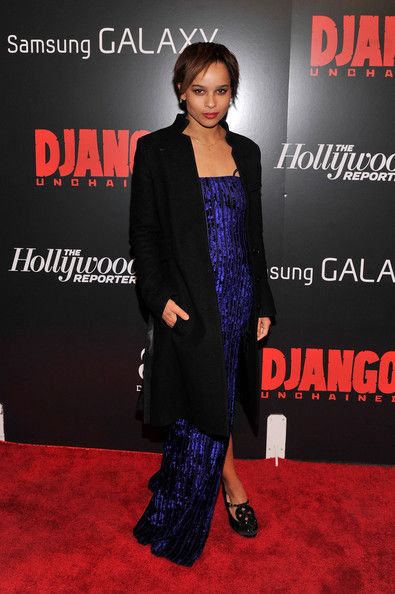 Zoe Kravitz pouted and flirted with the camera in this dress.  Her movie with Gabby Sidibe, Yelling To The Sky, will also be hitting reular theaters soon.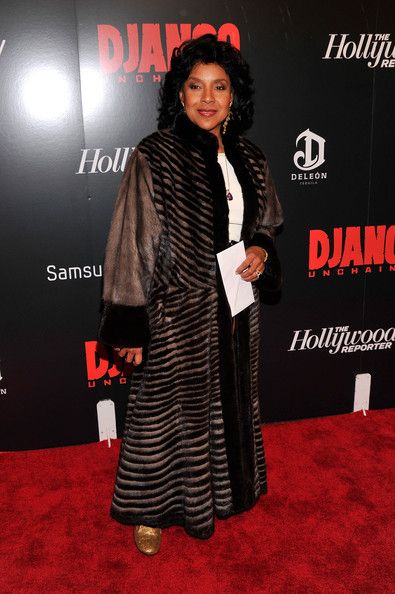 Screen queen Phylicia Rashad donned a fur coat looking like royalty.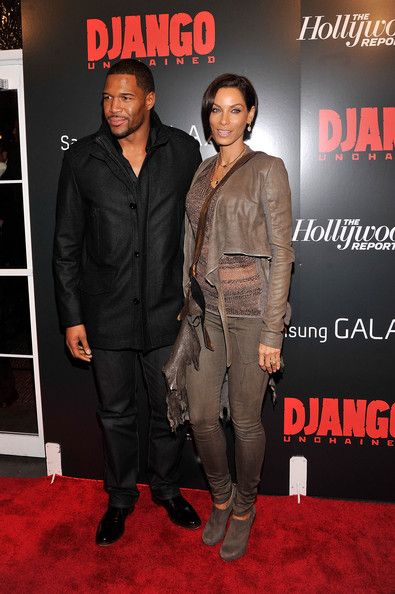 TV host Michael Strahan posed with fiancee Nicole Murphy who look to be back in good spirits.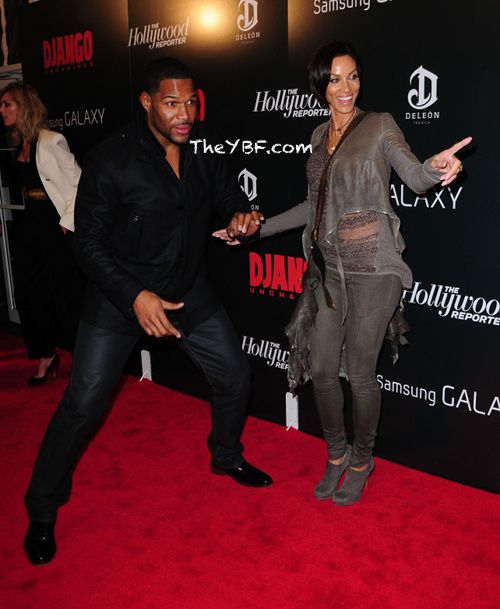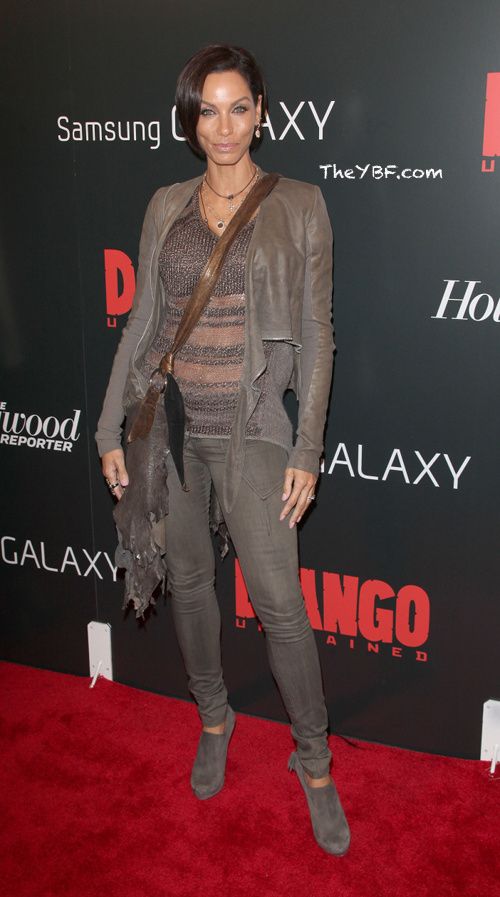 Nicole wore a chic leather jacket over a sheer midrift revealing top--her usual.  But chick looks good so do you boo.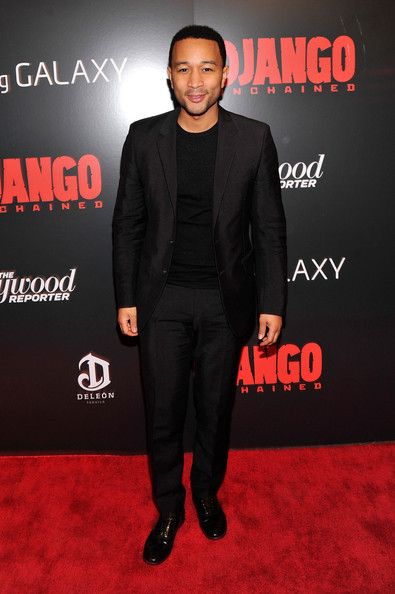 R&B crooner John Legend, who also contributed to the soundtrack, flew solo for the evening.
Screenwriter Geoffrey S. Fletcher was spotted.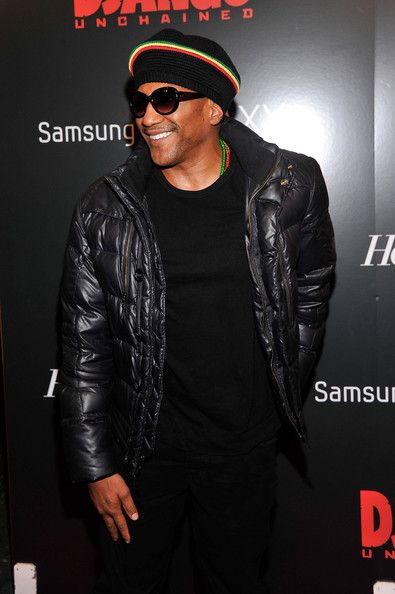 Q-Tip showed his support for the cast.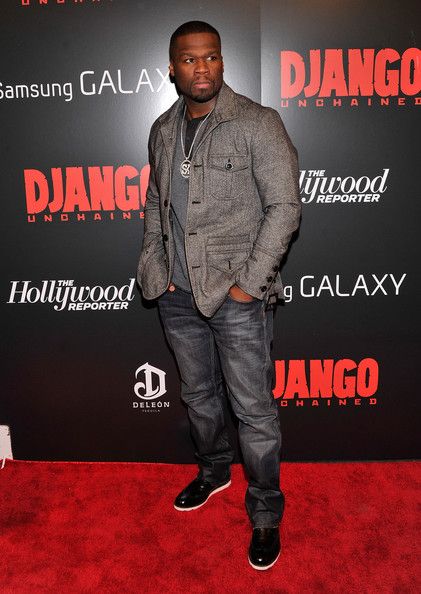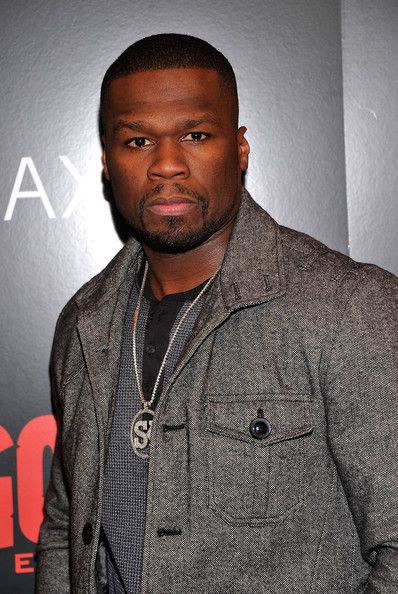 Boxing promoter/mogul 50 Cent was also among the attendees.
The movie hits theaters on Christmas Day.
Photos via Stephen Lovekin/Getty Images North America/Dan Jackman/WENN.com