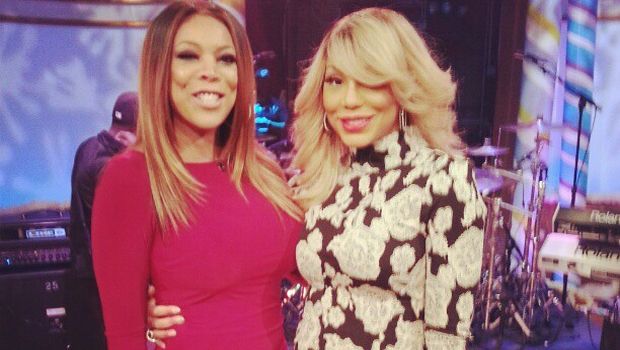 Reality star Tamar Braxton stopped by "The Wendy Williams Show" to sing her chart-topping single "Love And War." See her performance along with Big Boi and Kelly Rowland on "The View" inside.....
With her single reigning high on the iTunes chart and sure to make a huge impression on Billboard, Tamar Braxton stopped by "WENDY" to perform "Love And War."  The single is already making a big splash on the airwaves and maye just give Tamar the taste of music success that she craves. 
Her husband Vince was extra hype from the audience about the performance and it seemed to bring a tear or two to Wendy's eyes towards the end. Afterwards, Wendy chatted with Tamar about her friendship with Lady Gaga (who asked her fans on Twitter to support the single).
Watch Tamar sing "Love And War" here...
Also on morning tv....
Big Boi and Kelly Rowland stopped by "The View" this morning to perform Big Boi's latest single"Mama Told Me." When asked if Outkast would if reunite, Big Boi blew the question off (in a very politically correct way) and told the hosts that it would happen when the time is right and Andre 3000 decides he wants to do it.  And as for a Destiny's Chhild reunion, Kelly said, "We'll have to wait and see." 
Watch the performance above.....