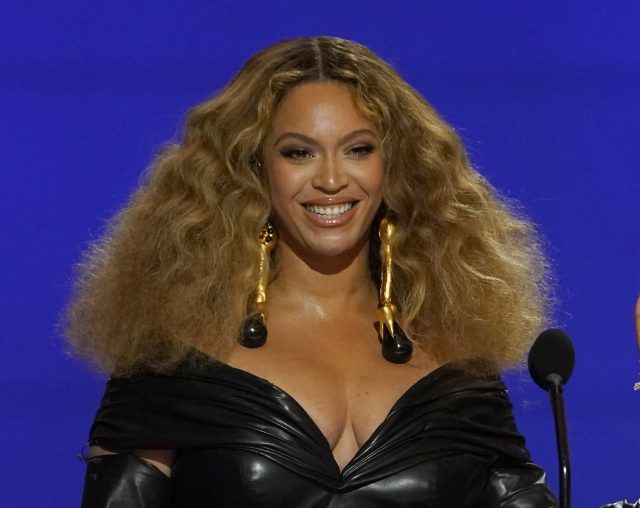 It's happening. Midnight. Beyonce is set to drop her new single titled "Break My Soul" from her forthcoming album Renaissance at midnight! The new musical drop comes on the heels of some bomb new flicks from Bey's British VOGUE spread. Get all of the Renaissance deets inside…
OK, BEYHive! Let's get in formation. Tonight is the night.
After shutting down the Internet with clues about a musical comeback, Beyonce has just sneakily confirmed NEW music is set to drop tonight. She made a subtle change to her official Instagram bio, which now reads, "6. BREAK MY SOUL. Midnight ET."
"Break My Soul" will be released tonight at 12AM EST. 
Hmm…we're thinking the #6 in her bio stands for the song's tracklist number.
New music on a Monday night/Tuesday morning?! Yep. Forget a Friday drop. It's BEYONCE. This isn't the first time Bey dropped new music on Juneteenth, a now federal holiday commemorating the end of slavery in the United States.
During the final hours of Juneteenth last year, Mrs. Carter surprised fans with "Black Parade," which is a song that celebrates Black culture that was featured of her Black Is King visual album. We also noticed both tracks start with the letter "B." We're already shooketh. So is Zendaya:
Last week, the 28-time Grammy Award winner announced her new 16-track album, Renaissance, would be released on July 29th after tipping the BEYHive off with Internet clues. It didn't take long before fans realized she had taken her profile pictures down from her social media platforms last week. She also began listing music - "B7" and "B8" - as well as Renaissance boxes and products. Yes, the marketing and album roll out is top-tier, per usual.
After the musical announcement, she dropped her British VOGUE July 2022 cover with a few flicks. To accompany the music announcement, the 40-year-old singer also shared new flicks from her spread:
British Vogue's editor-in-chief EdwardEnninful styled the multi-hyphenate in a series of slayworthy looks for her return to the pages of Vogue. In the months leading up the the shoot, Edward and Beyonce sent tons of texts about the theme, which included mirror balls, light boxes, headdresses, and a horse on the dance floor.
Area's PiotrekPanszczyk custom designed the gown she's wearing above.
"This dress was a big triumph for us – we are known for lavish embroideries, but this dress truly was an ode to dress-making," asserts Piotrek, who wanted to showcase team Area's atelier skills. "It's truly grand in construction with a sense of elegance." Piotr couldn't help but add a touch of gilded glamour, via a winged feather and crystal hairpiece and gold butterfly belt.
Get into more of King Bey's glittering retro-futurism spread below:
Which is your favorite look?
Photo: AP