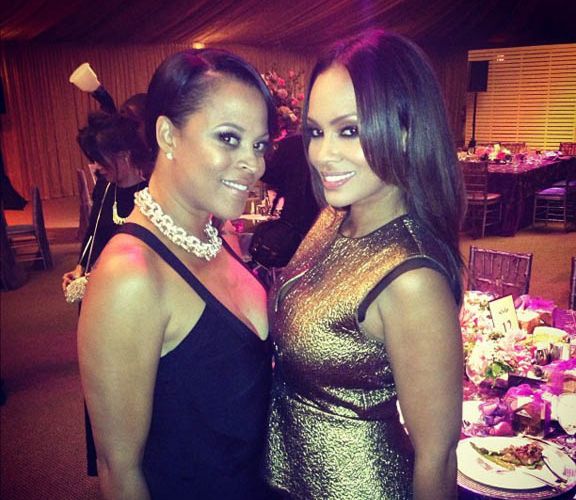 Evelyn Lozada and Shaunie O'Neal have something to say about the "Basketball Wives: LA" reunion that went down last night.  And they went in on Mrs. Gloria Govan Barnes.  Why?  Because Glo was giving herself a bit too much credit for how the spin off show got started.
Deets inside...
On last night's part 1 of the "Basketball Wives: LA" reunion show, Gloria Govan, dressed in a white Alexander Wang dress and Gucci heels, was feeling herself a bit too much.  As usual, she was popping her gums with the smart ass tone most  of the cast have come to hate.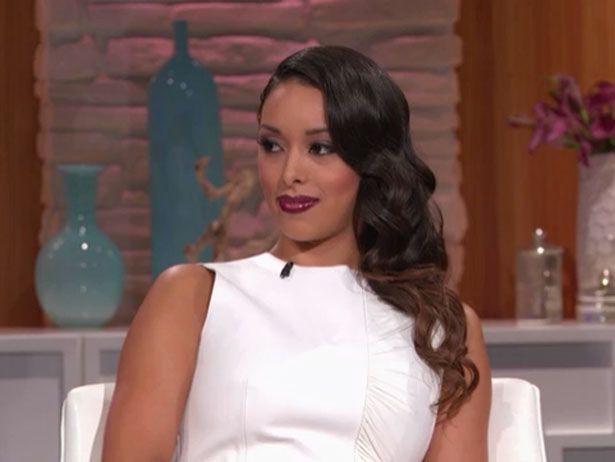 So when she and Bambi began to fight, for the umpteenth time, Glo said she didn't understand why Bambi was even on the show in the first place.
Of course, Bambi hinted that she was important enough to be on the show--and tried to hint at Gloria's alleged ho-ness in the streets with other men.
So Gloria popped back with "Basketball Wives: L.A. was created because of me" type statements.  She said she and her sister Laura went to L.A. (after the "BBW Miami" debacle) and the show kicked off from there.
But not so fast Gloria, because head honcho (who doesn't have as much say herself we've come to learn) Shaunie O'Neal said SHE is the reason Glo even has a show.  And of course, Evelyn Lozada got in on the foolery too.
First, Ev tweeted last night:
I just need to make something CLEAR! It is because of @ShaunieONeal creating BBW Miami,Shed Media & @VH1 that there is a "SPIN-OFF" #CarryOn
Then Shaunie RT'd Ev and said:
Thank u Boo! I've been telling myself 2 put the phone down #iwontaddresstrash lol
Trash tho?  Damn.
On another note, exes Chad Johnson& Evelyn have been exchanging love tweets, and the latest was on her birthday yesterday.  They tweeted each other in Spanish (assuming no one would be able to translate we guess?).  Chad first said:
"Happy birthday, love. I hope the day I can hold you again. God be with you, hope you have insurance."
And Ev responded:
"Thank you for my birthday wish. I miss you so much."
And if that wasn't enough mushiness, Chad's 14-year-old daughter Jicyraa tweeted--in English-- a pic of Ev (her former stepmom) saying:
"Long story short: I LOVE YOU. I MISS YOU. I CAN'T WAIT TO SEE YOU," Jicyra wrote on the caption of an Instagram photograph of the reality television star. "YOU ARE THE BEST. NOBODY CAN TAKE YOUR PLACE IN THIS LITTLE HEART OF MINE. I'M SO HAPPY YOU'RE IN MY LIFE."
 
Evelyn responded:
"Why she will forever have a special place in my heart @Jicyraa_Carter -- You have me crying."
 
And Ev went back to her spanish tweets with Chad saying, what translated to, "A missing piece."  Chad responded, "I'm the missing piece." 
Sigh.  Sometimes love knows no logic....