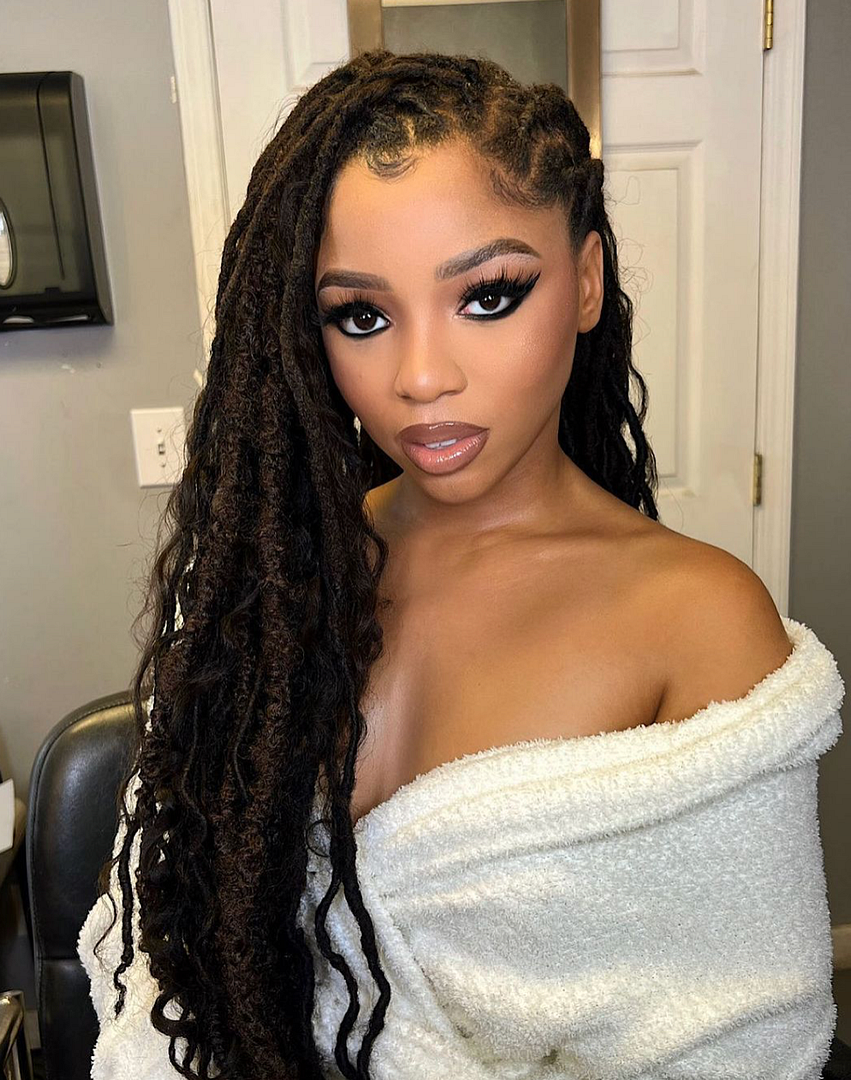 Chloe Bailey knows exactly what she wants in a partner. She prefers older prospects that can vibe with her "mature soul." She also shared her top five dealbreakers in a relationship. Find out inside…
When it comes to relationships, singer Chloe Baileyknows exactly what she wants.
The "Have Mercy" singer gets candid about what she considers relationship dealbreakers, and whether age gaps are an issue when it comes to older prospects.
While on the promo trial for her new hot sauce collaborations with DoorDash, the 23-year-old singer spilled to E! News her top five relationship dealbreakers.
"Don't be cocky," she said. "Don't play me. You better respond to me. Don't have long fingernails," and most importantly, "You better smell good."
What about younger guys?
"Not for me," she said.
When it comes to age gaps, the "Treat Me" singer prefers her man to be older than her and said she would absolutely date a man that was 10-years older than her because she has a "mature soul."
"I need someone to teach me some things because 'imma be teaching them some things. You know what I mean?"
And if someone catches her eye, don't be surprised if she slides in his DMs.
Would she kiss on the first date? It depends."If it's a long distance situation and it's the first time meeting up, it might be hot. But, I want to leave a little mystery, so not."
Watch her share what's "hot or not" in her dating life below:
Back in February, rumors that Chloe was dating rapper Gunna were swirling heavily. It's unclear if they were ever in a relationship. Last month, Gunna, 28, turned himself in to authorities and was hit with a RICO charge, following the arrest of Young Thug, who is facing similar charges. 
By the way, the "Do It" singer recently released a hot sauce flavor called "Make 'Em Sweat" in collaboration with Door Dash. "Make 'Em Sweat" sauce is a smoky — and slightly sweet — blend of tomato, chili sauce, ghost peppers, peri-peri, and cayenne peppers. DashPass subscribers can order via the DoorDash app.
When she's not killing a performance onstage, Chloe is working hard in the studio, cranking out tracks for her solo debut. She told POPSUGAR the untitled album - which has been in the works since 2019 - is "wayyy too hot to handle."
The vocal powerhouse is also filming for Sabrina Jaglom's upcoming thriller, JANE, where she will play the role of Izzy. She's also set to flex her acting chops in the upcoming film, Praise This, produced by Will Packer and directed by Tina Gordon (LITTLE) for Universal Pictures.
"I've been filming and in the studio so far all summer, so I haven't even had a chance to switch to hot-girl summer yet. But when I get there, you know it will be spicy!," she said. 
Expect her solo debut album to drop later this year.
Photo: Chloe's IG