It's Pride Month and Saucy Santana is taking over with several magazine covers and a brand new track. His new song "Booty" ft. Latto sample's Beyonce's"Crazy In Love." Now, folks are pulling up throwback shady tweets Santana posted about Bey and her daughter, Blue Ivy. Find out what he said inside…
Saucy Santana's rise to fame came when his 2020 single "Walk" - which was originally recorded on his cellphone - went viral on TikTok for the popular #WalkChallenge. The track earned him a shoutout and cosign from raptress NickiMinaj, which only added fuel to his career. He then dropped singles "Here We Go" and "Material Girl," which also gained traction on social media.
Just as we were celebrating Santana's major takeover, everybody isn't so happy about it.
Not only that, banter from his IG Live conversations with his home girl/City Girls' rapper Yung Miami/Caresha always went viral, causing his star power to grow even more.
And as we've seen in the past, when someone starts gaining notoriety, throwback tweets always seem to surface to come back and bite them in the a**.
Yesterday, he released his new track "Booty," which features Latto. The new single samples Beyonce's"Crazy In Love" and there are even rumors that Mrs. Carter is featured on the remix.
Take a listen below:
Well, that Bey remix may never see the light of day (if it ever actually happened) because some shady tweets Santana posted about Mrs. Carter AND her daughter Blue Ivy have re-surfaced. In the tweets, he called Blue's hair "nappy" and even said he believes he looks better than the global superstar.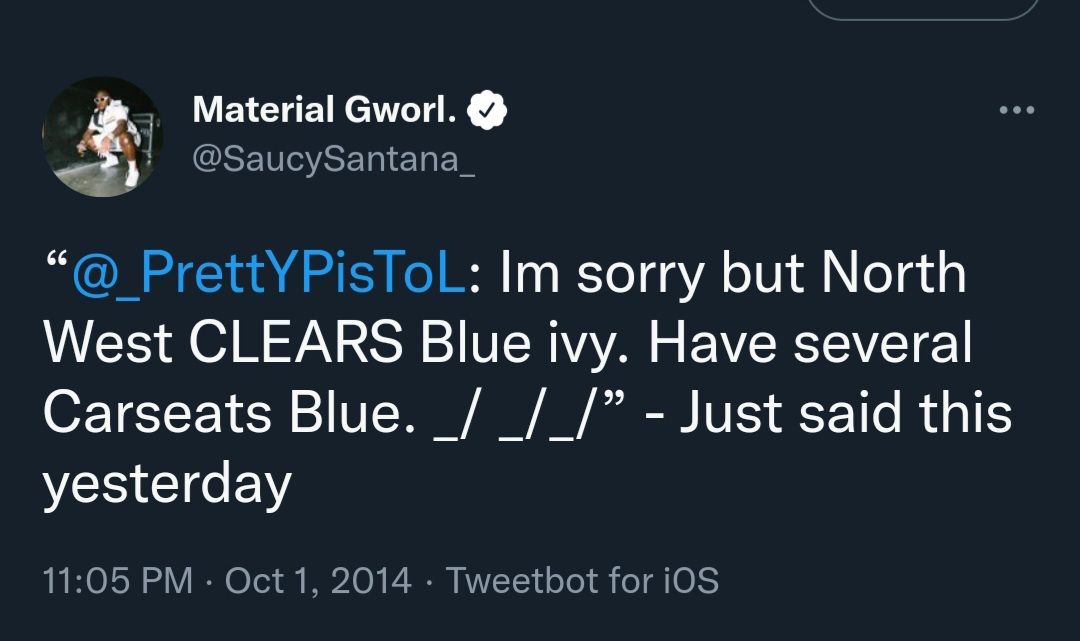 "I'm sorry but North West CLEARS Blue Ivy. Have several carseats Blue," someone tweeted."Just said this yesterday," Santana responded. 
"I just wanna be Blue Ivy," someone tweeted. "Nappy headed... Or [eyes eomji]," Santana responded.
"I never had insecurities. I wouldn't give af if Beyonce was standing next to me... I'll still think I'm prettier than her," he wrote in 2015.
Wow.
"She look dry to me," Santana tweeted in 2017 in response to a Twitter user who tweeted, "Beyonce with that mf pregnancy glow."
Once the tweets started circulating, the Florida rapper deleted them: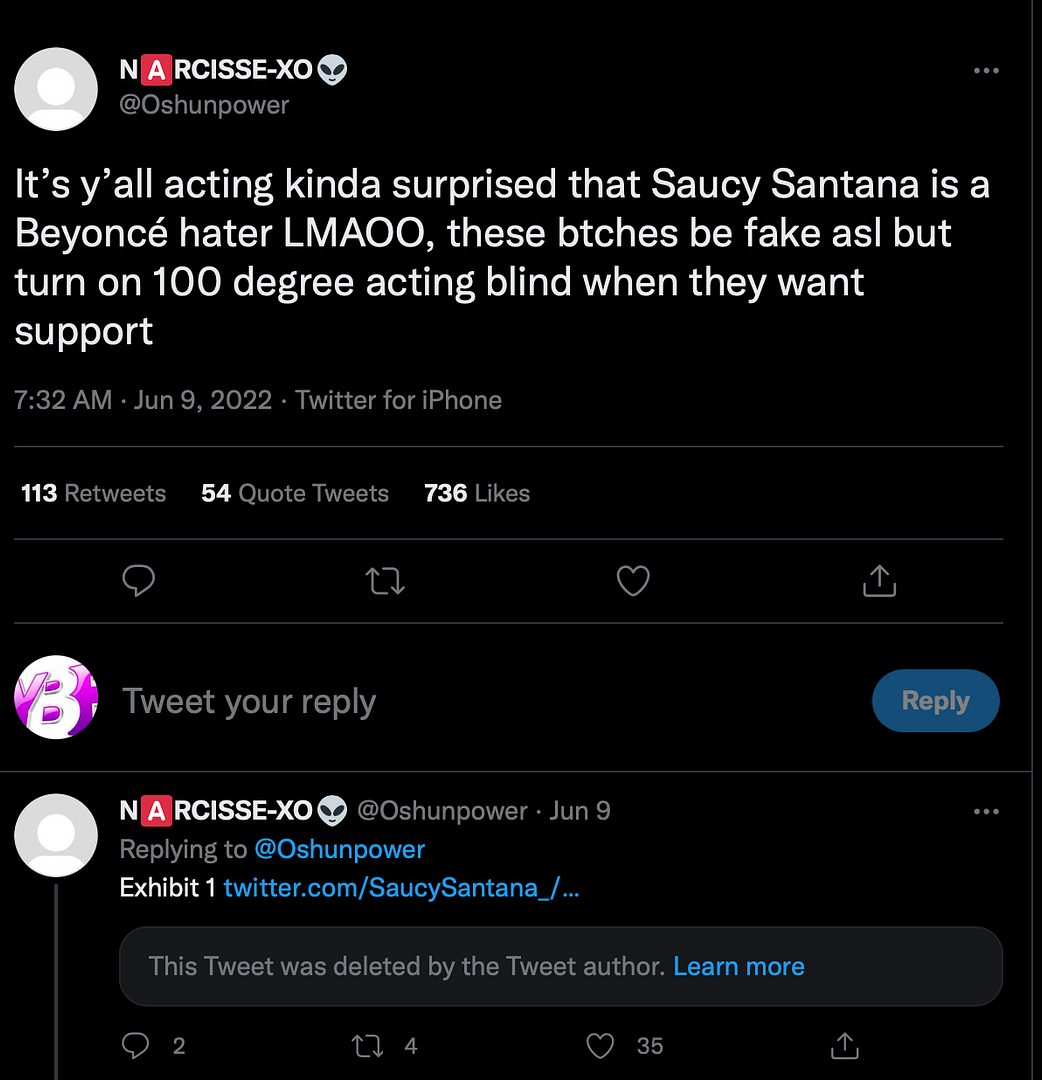 It doesn't end there. Old transphobic tweets posted by Santana have also surfaced: 
"I hate a t****y w/broad shoulders," he tweeted.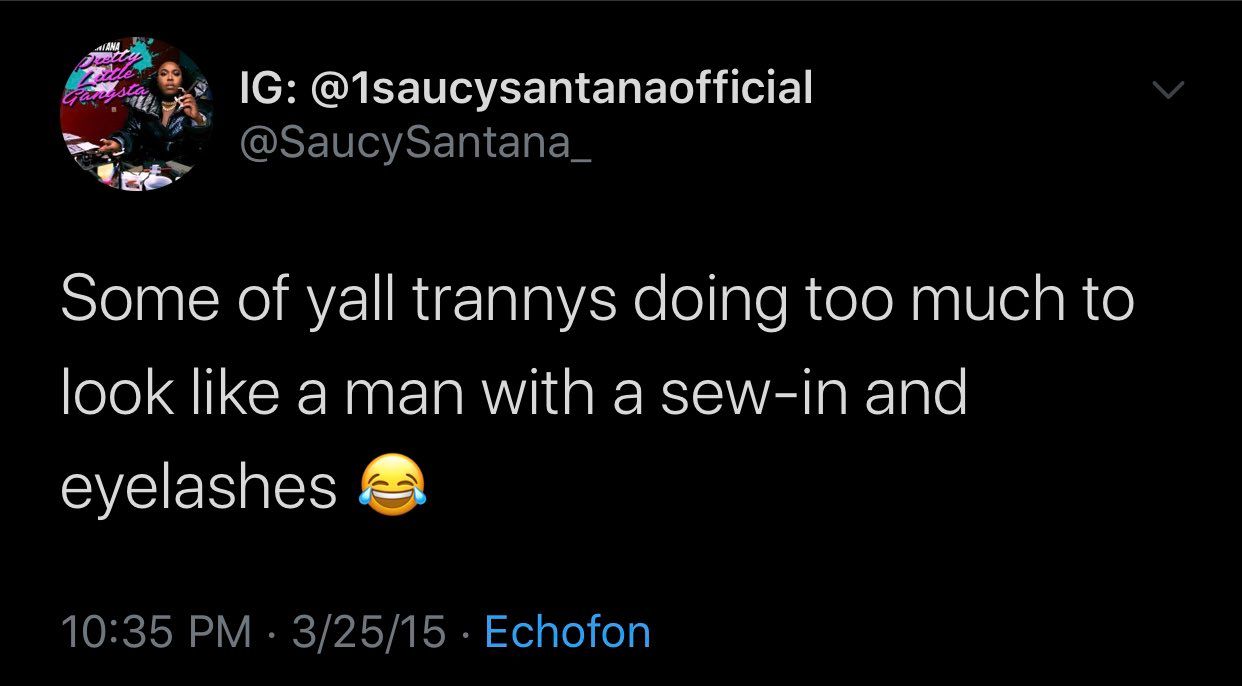 "Some of yall t****** doing too much to look like a man with a sew-in and eyelashes [laughing eomiji]," he tweeted in 2015. 
But...
Hmm...it almost sounds like he was projecting in those tweets.
On the magazine front...
Saucy Santana kicked off Pride Month with two new magazine covers: one for Teen VOGUE and another for Paper magazine. Santana is also the new face of luxury fashion house, Coach.
Get into the pictorials above and below:
Thoughts?
Photo: Santana's IG