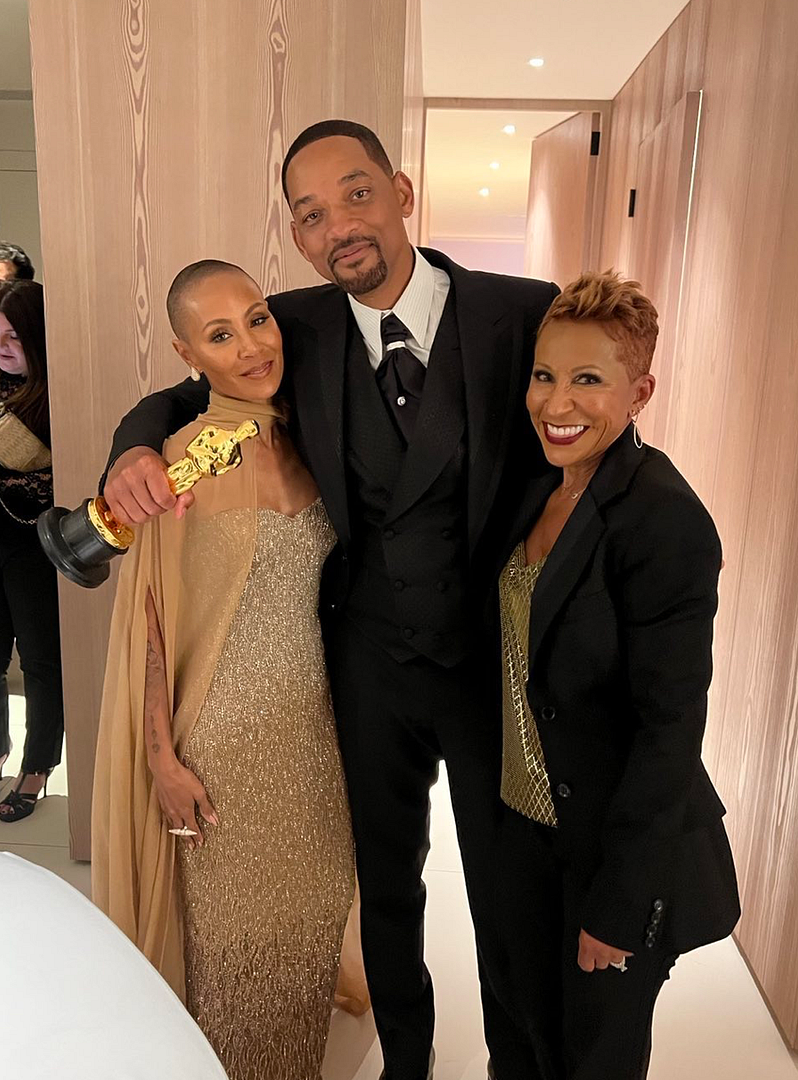 Jada Pinkett-Smith is speaking out for the first time since her husband, Will Smith, slapped comedian Chris Rock onstage during the 94th Academy Awards. Find out what she has to say about it all inside…
It's been a little over two months since the Oscars SLAP heard all around the world. Now, it's being addressed on "Red Table Talk."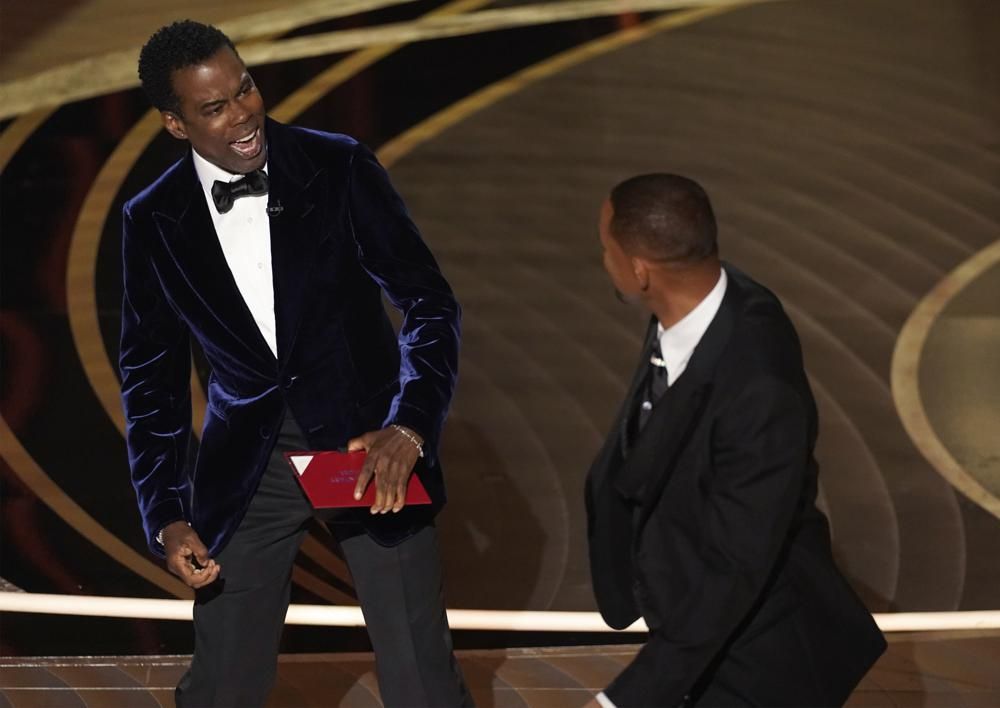 During the 94th Academy Awards, Will Smith got up out of his seat, walked onstage, and slapped comedian Chris Rock in the face for telling an off-script G.I. Jane joke aimed at his wife, Jada Pinkett-Smith, due to her bald head. As we all saw, Will was laughing when Chris first said the joke; however, he got angry after seeing how the joke negatively affected his wife, who is dealing with an autoimmune disease called alopecia, which causes hair loss.
For the first time in a super-emotional episode of her "Red Table Talk" series centered around alopecia, the Girls Trip actress - who was diagnosed with alopecia in 2018 - prefaced the episode by addressing the Oscars slap.
"Now, about Oscar night," she said, "my deepest hope is that these two intelligent, capable men have an opportunity to heal, talk this out, and reconcile. The state of the world today? We need them both, and we all actually need one another more than ever. Until then, Will and I are continuing to do what we have done for the last 28 years, and that's keep figuring out this thing called life together. Thank you for listening."
Days after "the slap," the Matrix Revolutions star took to social media to usher in a season of healing:
The Oscars slap was first mentioned briefly in the first episode of Season 5, which kicked off in April.
"Considering all that has happened in the last few weeks, the Smith family has been focused on deep healing," read a title card at the beginning of the first episode. "Some of the discoveries around our healing will be shared at the table when the time calls. Until then the table will continue offering itself to powerful, inspiring and healing testimonies like that of our incredibly impressive first guest."
The newest "Red Table Talk" episode focused on people across the nation who are living with alopecia.
Joined by her mother, Adrienne Banfield-Norris, and daughter, Willow Smith, the Hollywood vet opened up more about the deep anxiety she feels over having alopecia. Over the years, she said she felt shame as a result of her hair loss, which further explained why Chris Rock's jokes were hurtful.
"One of the reasons I thought this show was really important is because I had so much outreach from people who suffer from alopecia, have children who suffer from alopecia, and they don't talk about it because there's so much shame around it," she said. "There's so many people walking around who have alopecia and that we don't even know. I felt like it was so important to allow the alopecia community, our brothers and sisters, to tell their story. I think that people don't understand what alopecia is and they don't understand the effects of it."
During a tear-fill discussion, the mom of a 12-year-old girl (named Niki Ball)joined the table to tell her story. Her daughter, seventh grader Rio Allred, died by suicide after she was relentlessly bullied because of her appearance due to alopecia. She died two weeks before the Oscars slap.
Watch the emotional episode below:
Whew! We're crying after this episode. Thoughts?
Photo: Adrienne's IG/AP