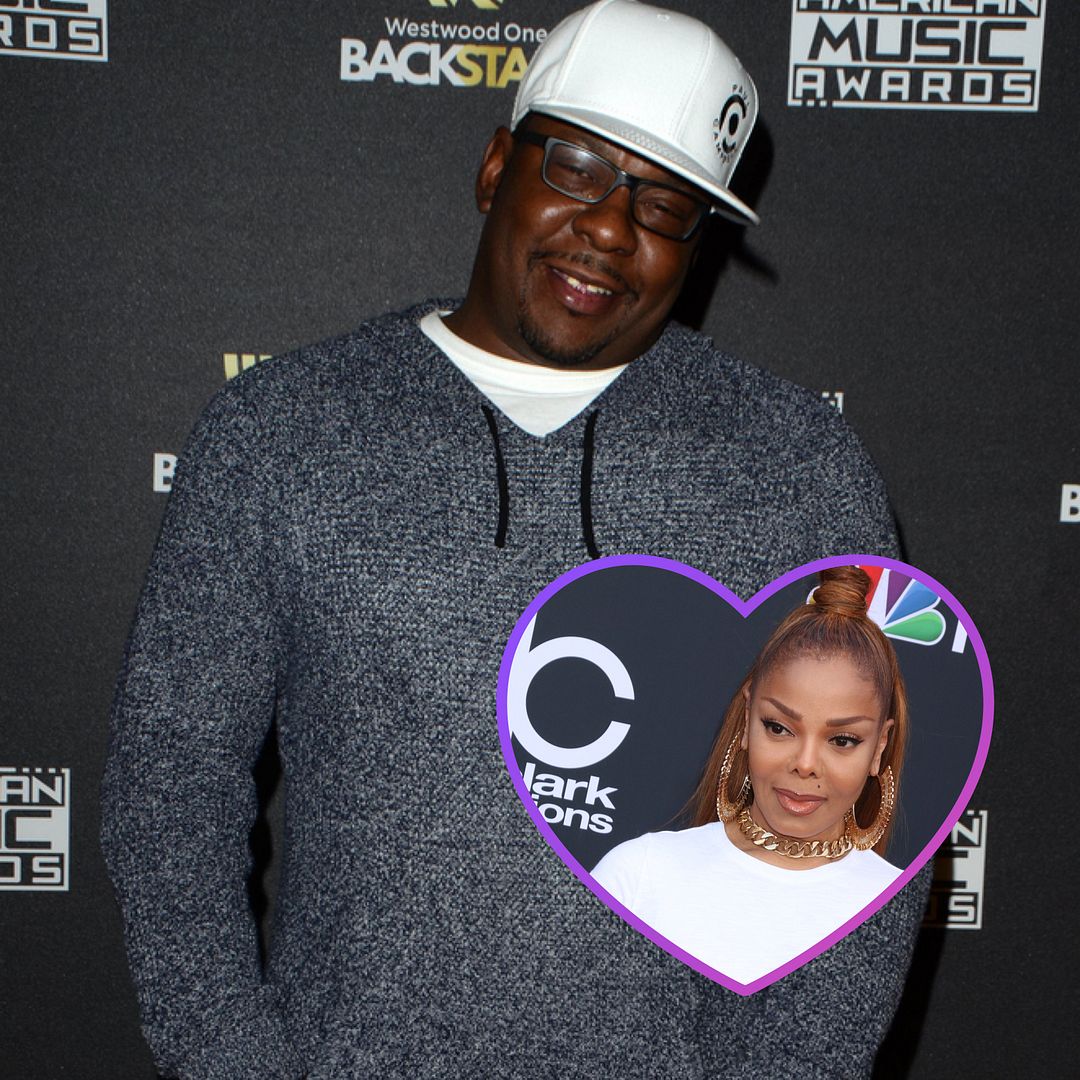 Bobby Brown is still gushing over Janet Jackson. The happily married singer opened up about his feelings for Miss Jackson, dubbing her the "crush of my life" in his new A&E documentary. More inside…
Yep. Bobby Brown is STILL talking about his short-lived relationship with singer Janet Jackson.
It's no secret Bobby and Janet had… "something"… back in the day...according to the singer. We say "something" because Janet has neither confirmed or denied the stories Bobby has shared about her over the years, but hat hasn't stopped the New Edition singer from spilling his own tea.
After revealing he was "dating" Janet in his 2016 autobiography, he made it known they were a "thing" again in his BET doc, "The Bobby Brown Story," which premiered in 2018. Social media users LOST it over shenanigans the "R&B Bad Boy" was involved in back in the day. Like, his alleged "friends with benefits" situationship he had going on with pop star Janet Jackson.
According to Bobby, he and Miss Jackson used to get it in, real raunchy like, in hotel rooms in the late 80s - while she was in a relationship with singer James DeBarge. Let him tell it, he even kicked her out of his hotel room once after having sex. He also alleged Janet never wanted to go public with their "relationship" because he was black. The film alluded Janet didn't want anyone to know about their relationship because it would upset her father, Joe Jackson.
Bobby Brown-Janet Jackson-Eddie Murphy pic.twitter.com/fbCqjSdVcK

— HIPHOP IN PICTURES (@allinhiphop) October 6, 2020
Well, he's sticking to his story about his situationship with the pop diva.
In his new A&E documentary "Biography: Bobby Brown," the R&B crooner shared he was crushing on Janet hella hard, but he knew they could never be in a relationship.
"Janet was the crush of my life," he said. "What was it about Janet? Everything. Her little smile, body, her dance moves, her little laugh," he said in the doc.
The 53-year-old entertainer, who is currently married to Alicia Etheredge Brown, had a crush on Janet before he met his future wife, the late Whitney Houston.
"We loved each other's company," he shared, but added, "We didn't have that long of a relationship."
The "My Prerogative" singer believes Janet's father, Joe Jackson, is the reason things didn't work out between them.
"The reason me and Janet broke off was because she couldn't be with a man like myself," he shared. "I'm from the projects. I'm hood. And her father [Joe Jackson] wouldn't allow her to be with someone like me."
It's interesting. The "That's The Way Love Goes" singer noticeably didn't address her rumored romance with Bobby Brown in her LIFETIME documentary that premiered earlier this year. 
Back to Bobby…
In the two-night documentary, the self-proclaimed "sex addict" dished on his bedroom antics with pop legend Madonna.
"Did I sleep with Madonna? We didn't do any sleeping," he said cunningly. "It just happened. I don't even know how it happened . . . She probably knows how it happened. But we didn't do no sleeping."
Oh.
Part 2 of Bobby Brown's doc premieres tonight, May 31st at 8/7c on A&E. Will you be tuning in?
Photos: s_bukley/Depositphotos/Kathy Hutchins/Shutterstock