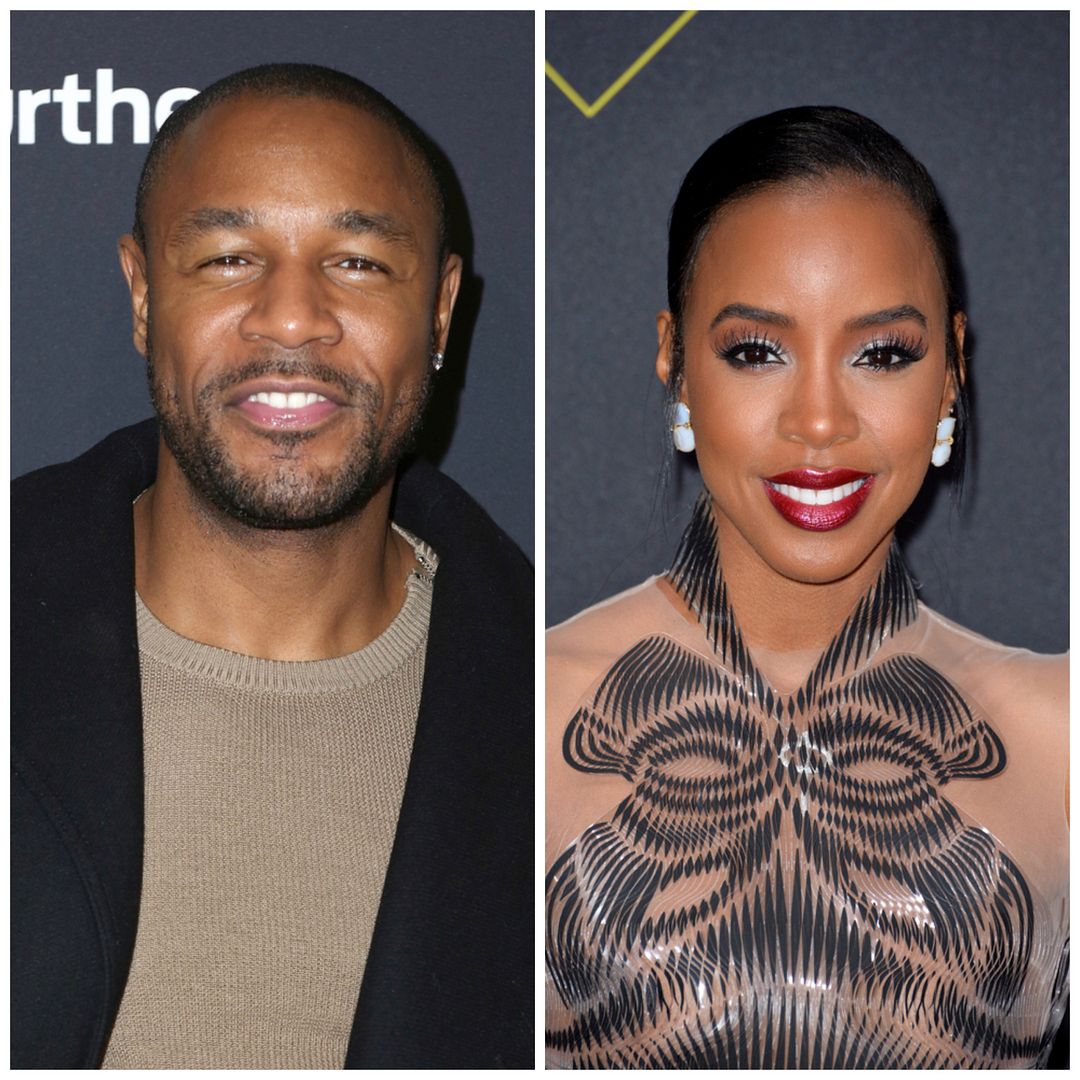 Tank reveals in a new interview that he was blind to Kelly Rowland's vocal ability due to the way Destiny's Child was set up to have Beyonce's voice at the forefront. Deets on his new interview inside…
R&B singer Tank is a true storyteller and doesn't mind spilling tea while painting a story in your mind.
The "Please Don't Go" singer sat down to chop it up (and drink it up) with N.O.R.E. & DJ EFN for a new episode of "Drink Champs" where he talked in depth about the music industry, telling stories we've never heard before.
Being a soulful singer, Tank talked mostly about the R&B genre and how it has evolved over the years. He shared how he got in the game and which era of R&B he loves the most.
While chatting about his beloved era of R&B and artists he has collaborated with, the "Maybe I Deserve" singer name dropped Kelly Rowland, dubbing her as one of the most talented females he has ever worked with.
"Kelly Rowland is by far one of the most talented females I've ever worked with in my life," he said.
During a studio session, Tank said he was surprised to hear how "textured" her voice was and was blown away by the harmonies she belted out.
"I never knew!," he said. "Because I gave all the credit to Beyonce. That's how the business of Destiny's Child was set up…to adore Beyonce."
It doesn't sound like he was discrediting Bey, but moreso sharing how he was blind to the fact that Kelly could blow just as good as Mrs. Carter.
Twitter has mixed reactions to his comments :
lol omg na not tank giving us his take on kelly rowland & destiny's child.. me loving that vulnerability and honesty in his position.. looking up his zodiac and.. goodbye

— (@_yungnenee) May 23, 2022
Tank said, "the business of destiny's child was set up to adore Beyonce." He isn't lying, & it's common sense. Her mom designed their clothes, did their hair, & her dad was their manager. It has always been one destiny's 'child'. I was a fan of the OG DC4 & DC3 & it's true.

— Rome X (@Romeoohrome) May 23, 2022
Tank speaking on Destiny's child like their careers didn't launch a century ago pic.twitter.com/DirXZyqJHZ

— Ty (@tyjuicyy) May 23, 2022
Tank is a messy bottom, you could've gave Kelly her flowers without mentioning anything about Destiny's Child or Beyoncé.. you just wanna be seen. pic.twitter.com/jljfZG4E4I

— eyton Pls.. (@purplereignnn_) May 23, 2022
.. because now with what Tank said what he did in this video about destiny's child being a "business set up" to adore beyoncé and give all credit to her, it's leaving room for other people now to keep going at beyoncé for things that were out of her control decades ago.

— (@wateryonce) May 23, 2022
During the two-hour long chat, Tank also gave his opinion on the Will Smith/Chris Rock Oscars "slap," shared his reaction to the backlash he received for performing at a LGBTQ+ event a few years ago, how singing background for Aaliyah and Ginuwine got him into the music game, why supergroup TGT (Tank, Ginuwine, Tyrese), broke up, wanting to fight Tyrese, a crazy celebrity basketball game against R. Kelly, and more.
Watch the full interview below:
Photos: Jean_Nelson/PopularImages/Depositphotos