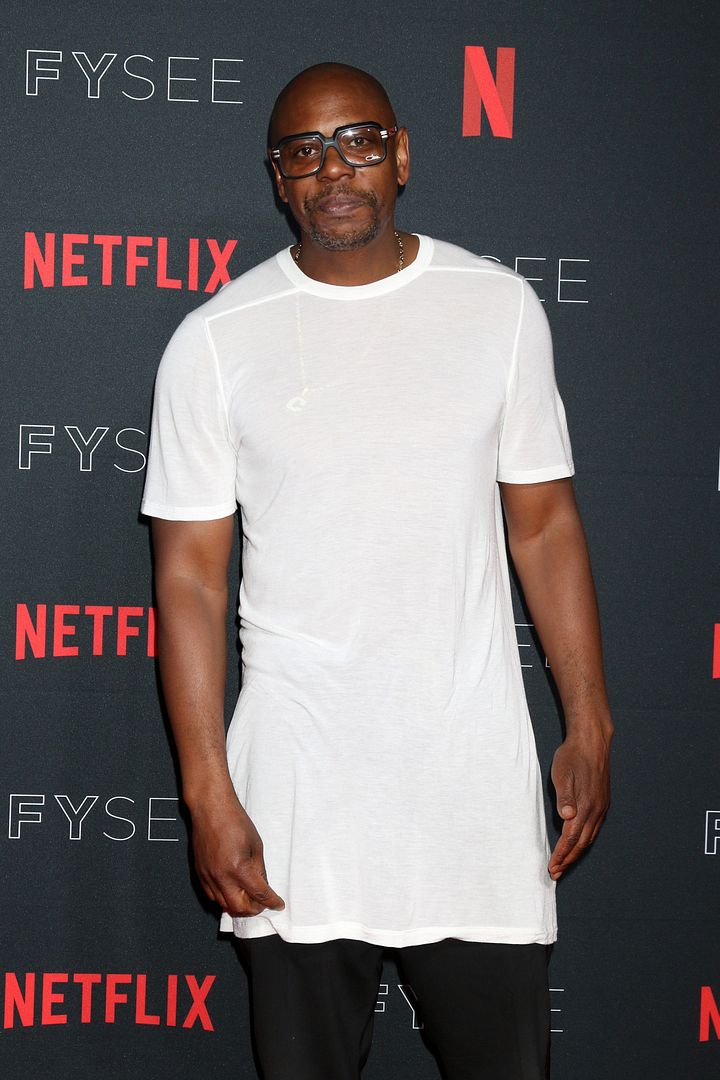 The man who attacked Dave Chappelleonstage at The Hollywood Bowl is speaking out from behind bars, sharing the reason why he decided to rush the stage. Deets on why he did it, plus what the suspect did to his roommate that earned him an attempted murder charge inside….
The Los Angeles man who rushed the stage while comedian Dave Chappelle performed earlier this month is speaking out from behind bars.
Isaiah Lee, 23, opened up about the incident in a new interview with The New York Post to share why he rushed the stage and what Dave told him backstage after getting beatdown by security. Speaking from the Twin Towers Correctional Facility in Los Angeles, Isaiah said he was "triggered" by the comedian's LGBTQ+ jokes, but insisted he never wanted to hurt him.
"I identify as bisexual … and I wanted him to know what he said was triggering," Isaiah - who had a sling on his broken right arm - told The Post. "I wanted him to know that next time, he should consider first running his material by people it could affect."
As you know, Dave and the trans community have been "beefin" where some folks have even tried to cancel him over jokes he told - that were dubbed transphobic - in his Netflix special "The Closer." Isaiah said he expected to have a "good time" at the "Netflix Is A Joke" show on May 3rd, but he became angry as Dave joked about his prior drama with the LGBTQ+ community and as well as homelessness.
"I'm also a single dad and my son is 5," Isaiah, who admitted he dealt with homelessness, said. "It's a struggle and I wanted Dave Chappelle to know it's not a joke."
It seems jokes made about pedophilia earlier in the night (made by another comedian) helped push him over the edge as well. He revealed he was sexually abused as a minor.
Isaiah Lee 25 minutes after an altercation with Dave Chappelle's security team pic.twitter.com/xdx3BNIjXB

— Gen. Dwayne Camacho PhD. M.D. (@PresidentCamac9) May 16, 2022
Isaiah stormed the stage while carrying a folding knife attached to a fake replica gun. After knocking the comedian down, Dave's security dragged him backstage and gave him one hell of a beatdown. The incident was caught on camera and instantly went viral. Also, videos of Isaiah's broken arm and busted up face became a viral meme following the attack.
Right after the attack, Chappelle joked he was tackled by a "trans man." Backstage, Dave asked Isaiah why he did it.
"I told him my mother and grandmother, who fought for his civil rights to be able to speak, would be upset at the things he said," Isaiah told The Post.
"Now your story will die with you, son," Dave reportedly responded to him backstage.
"But he's wrong," Isaiah told The Post. "I'm sitting here talking to you about it."
The 23-year-old talked about the vicious beatdown he endured after tackling the comedian.
"They spat on me and twisted me as if on purpose," he said of the security guards who left him with a broken arm and two black eyes.
When asked about reports that he suffers from mental health issues, in which he said they were "wrong" and "inaccurate." However, his lawyer said he is receiving mental health services.
The police charged Isaiah with misdemeanor counts of battery, possession of a weapon with intent to assault, unauthorized access to the stage area during a performance, and commission of an act that delays the event or interferes with the performer. If he's convicted, Isaiah faces up to 1½ years in jail and a $4,000 fine.
Get this…
Isaiah raps and even made a song about Dave Chappelle. Take a listen above.
The Dave Chappelle stage rush is the least of Isaiah's problems as he has been getting into some ish lately.
The Los Angeles County District Attorney George Gascón charged Isaiah with attempted murder for allegedly stabbing his roommate in December. On December 2nd, Isaiah got into a fight with his roommate at a transitional housing apartment. As a result of media reports about the Chappelle case, the victim recently identified Isaiah as the person who committed the assault he had previously reported to police.
"The publicity generated by the attack on Mr. Chappelle helped police solve this crime,"said District Attorney Gascón. "The incident that occurred at the Hollywood Bowl was misdemeanor conduct and rightfully referred to the City Attorney's Office. Based on the nature and severity of the December attack, Mr. Lee is now facing felony charges which my office will prosecute."
Isiah pleaded not guilty to the attempted murder charge and is scheduled to return to court on June 2nd.
Looks like he'll be sitting behind bars for a while now.  
EXTRAS:
1. BE CAREFUL! An unidentified gunman shot and killed another passenger on a moving New York City subway train Sunday morning in what police officials said appeared to be an unprovoked attack. STORY
Photos: Kathy Hutchins/Shutterstock/CBSLA/Twitter