Bobby Brown and his wife Alicia Etheredge-Brown are set to star in their own reality show, which will premiere later this month. Before the show's debut, the couple opens up about their love story following the passing of Bobby's ex, musical icon Whitney Houston. Also, the New Edition singer reveals a secret he has been holding inside since he was a child. More inside…
Bobby Brown isn't the "R&B Bad Boy" many of us have grown to know anymore. These days, he's living a much healthier and sober life with his wife and manager, Alicia Etheredge-Brown, and his children while working on a career comeback - solo and with New Edition.
As he continues to work on making himself a better man, the 53-year-old entertainer will give his fans another inside look at his life in a new A&E series titled "Bobby Brown: Every Little Step," which will premiere the day after his new A&E documentary "Biography: Bobby Brown" airs.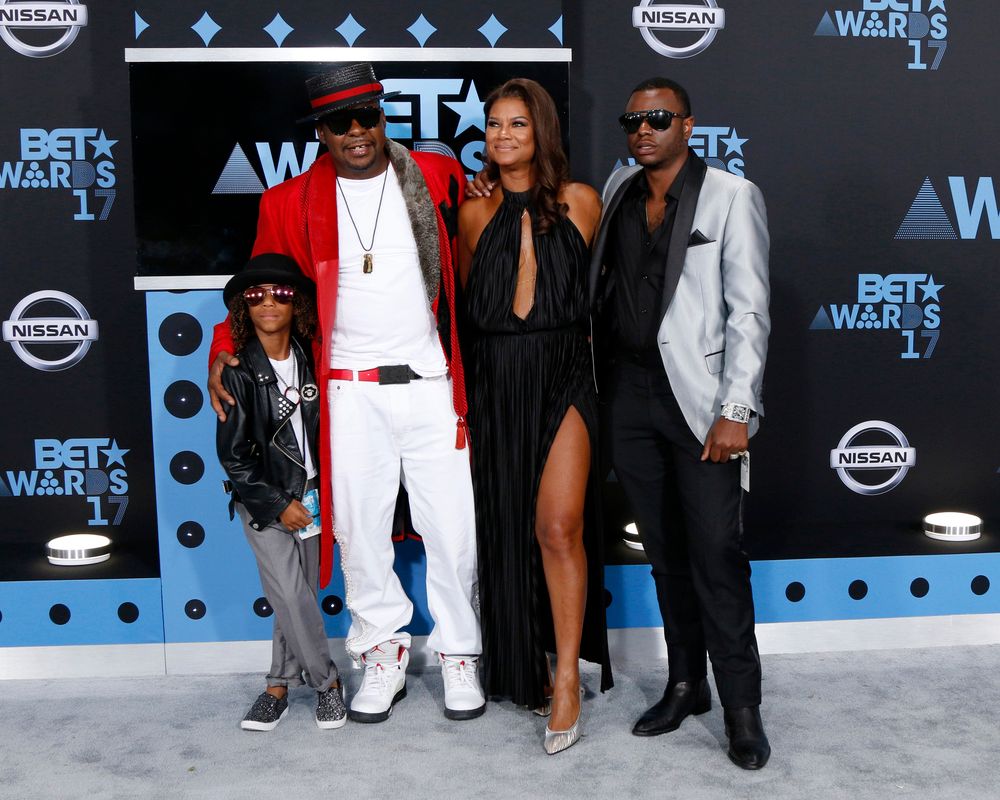 In a new interview with PEOPLE, Bobby and his wife Alicia open up about their love story and what it's like raising three young children together. They have history. Bobby and Alicia have known one another since the 80s when he was the embattled member of the hit R&B group, New Edition.
"He was fun and crazy and full of energy," Alicia shared.
"I was full of something," he interjected.
The couple revealed they became close friends after his split from musical icon Whitney Houston in 2007. Over the years, fans have speculated if Bobby cheated on Whitney with Alicia during their marriage. 
"He was in a pretty sad place. I saw him dealing with heartbreak," Alicia said. "I saw him fighting to get back to his music and to what he loves."
After spending so much time together, they realized they had fallen in love with one another and decided to tie the knot in 2012. Before long, they were parents to three children, Cassius, 13, Bodhi, 6, and Hendrix, 5. Through the years, the couple has faced many turbulent times, including the loss of his older children, BobbiKristina and Bobby Brown Jr., to drug abuse.
Not only that, the R&B crooner was battling with his own addictions. Through it all, Alicia said her love for Bobby hasn't changed. 
"I am the yin to his yang," Alicia gushed.
Living in the shadow of his previous marriage to the late singer, Alicia said she has come to an understanding and has found a place of contentment when it comes to the memory of Whitney and her husband's connection to her.
"Bobby and Whitney were their time," she shared. "I also came from a place. So knowing that he loved hard and came out the other end and somehow we were meant to be and found each other again, that's what I focus on."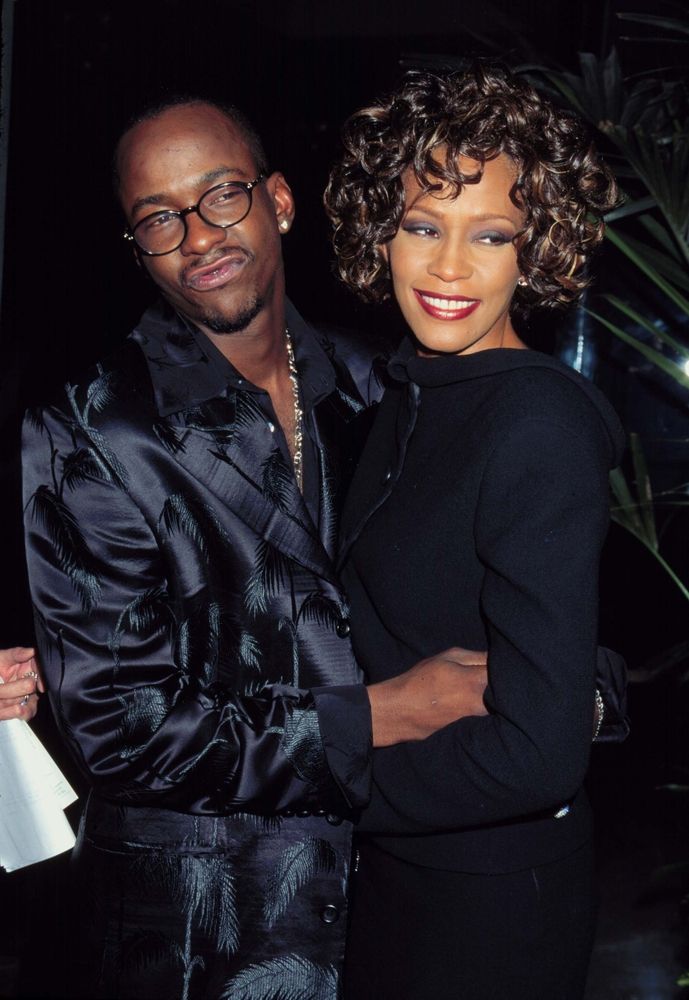 Throughout the star-studded couple's 14-year marriage, they both battled crippling addictions before Whitney's tragic death in 2012. While it was believed that Bobby influenced Whitney to use hard drugs, he claims it was the other way around. Not only that, he said he got clean from using hard drugs a few years before their spilt in 2012.
"It was really rough because I was so addicted. I had to be put into medical detox first," he said about coming clean of narcotics while he was incarcerated in 2000. "And then the Bible got me through. It was about becoming healthier for my daughter [Bobbi Kristina] and for the rest of my kids."
At that time, Bobby said Whitney had not quit drugs like he had, which caused a strain on their marriage. While they were going through some hard times, Bobby said he didn't want to end the marriage. He claims Whitney's decision to call it quits with him was fueled by her family and her team.
Looking back, Bobby believes had they stayed together, Whitney would still be alive today.
"I think we could have helped each other out," he states at one point in the A&E documentary. "I think she'd still be here if we hadn't divorced."
On February 12, 2012, Whitney Houston, 48, was found unresponsive in a Beverly Hills hotel bathtub ahead of the Grammys. It's reported she drowned with a mix of drugs in her system. When Bobby learned about her death, he said he was shocked because he thought she was on a sobriety journey.
"I thought she was getting herself together," he told PEOPLE, "I didn't think she would turn back."
Three years after Whitney's death, Bobby & Whitney's daughter, Bobbi Kristina Brown, died after she was found unresponsive in a bathtub inside of her Georgia home. Sadly, she laid in a coma for six months before she passed away at the age of 22 due to drug related causes.
In November 2020, Bobby Brown Jr., Bobby's eldest son from a previous relationship, died from the combined effects of alcohol, cocaine and fentanyl at the age of 28. That's the same year Bobby was admitted to a treatment facility due to his struggle with alcohol addiction.
"I work hard at staying sober every day of my life and it's going to be that way for the rest of my life and I know that," Bobby said about his sobriety.
Before the singer's new documentary airs, Bobby also opened up about a traumatizing secret he's kept hidden for over 40 years.
"I was sent to a temporary custody by social services which was supposed to be a religious place but it wasn't a very nice place to be for a child," the singer revealed to PEOPLE. "One of the priests tried to molest me. He tried to touch my private parts ... At that time, I was a young boy. I didn't know what sexual boundaries were. I just knew I didn't like being touched. Some things are hard to forget."
"That really, really bothered me as a child, and as a grown adult," he said about being touched inappropriately before fighting back and fleeing the religious facility. In hindsight, he said, "I think it was part of the reason I did things, other things, drugs, alcohol, why I abused myself."
Wow. That revelation definitely helps put things in perspective on why Bobby did some of the things he did as a youth and as an adult.
"Biography: Bobby Brown" premieres May 30th at 8/7c and "Bobby Brown: Every Little Step" premieres May 31st at 10/9c on A&E.
BONUS:
A&E celebrated R&B and Hip Hop legends with an event celebrating the premieres of "Biography: Bobby Brown" and "Origins of Hip Hop" at The Times Center in New York. Both projects premiere on A&E on Memorial Day, May 30th.
Following an exclusive preview of the upcoming projects, Bobby Brown ("Biography: Bobby Brown"), Ja Rule ("Origins of Hip Hop"), Grandmaster Caz ("Origins of Hip Hop Podcast"), "Biography: Bobby Brown" director J Kevin Swain, and "Origins of Hip Hop" executive producer Slane Hatch sat down with moderator Angie Martinez for a panel discussion about the series and the R&B and Hip Hop genres.
Photo: Randy Miramontez/Shutterstock /Jean Nelson/Depositphotos/A&E/Getty