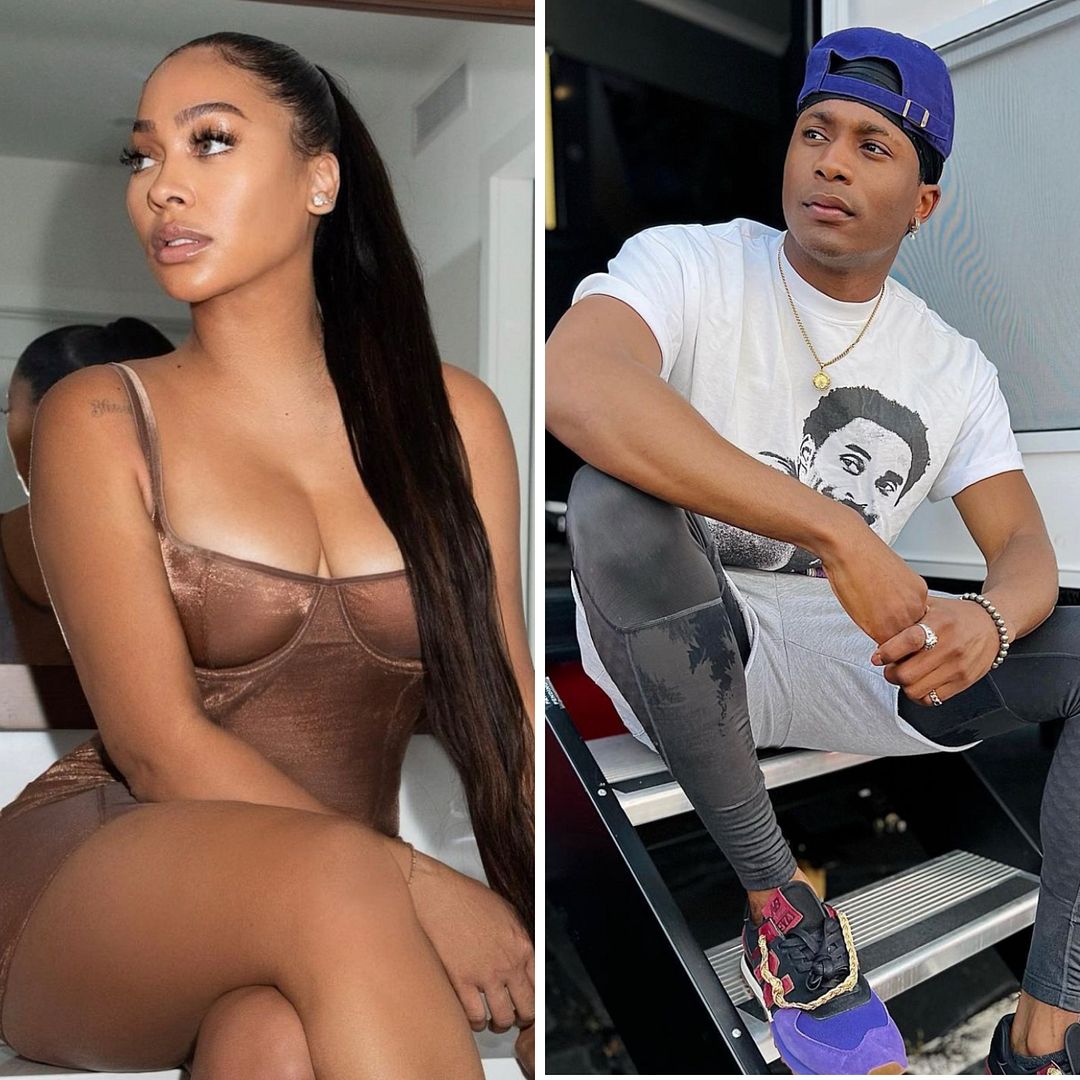 Did LaLa Anthony's manifestation for a new man at the beginning of the year connect her to her "BMF" co-star Da'Vinchi? The streets seem to think so. Find out why inside…
It's no secretLaLa Anthony would like to fall in love again.
At the beginning of the year, the 39-year-old actress shared a post on Instagram about having a more "calm" New Year's Eve and hinted that she's open to falling in love again. And this time, she'll prefer a man that exudes Russell Wilson-like qualities.
"I brought in the New Year a little different this year," she wrote. "Kept things calm which is not my usual AT ALL lol but instead of being down about it I had to remind myself maybe that's exactly what I needed. Time to myself & time with me & Kiyan just to reflect & be grateful for all the blessings in our lives. We wrote down some goals & manifestations for 2022 so cheers to that? Wishing everyone an amazing New Year with more LOVE more BLESSINGS, GOOD HEALTH and most of all HAPPINESS. Love y'all so much Ps. I saw what YOU did for Ciara (I mean I was around for that) and what u did for Issa and Molly from Insecure sooooo… yeah u know the rest"
Now, its rumored she's dating her fine a** 26-year-old "BMF" co-star Da'Vinchi. While she only had two scenes in the first season of the STARZ series, her character and Da'Vinchi's character had chemistry and that MAY have spilled over in real-life.
Videos and pictures of the former MTV VJ and the "black-ish" actor popped up online recdently where they appeared to be holding hands at an event.
It's not too far fetched that would be dating a much younger man as she's a few years older than her ex-husband Carmelo Anthony. Social media users have been giving her props online for getting her groove back with the "All American" star.
Following her divorce from Los Angeles Lakers baller, the "Power" actress opened up about the uncoupling.
"Within me, I think that stepping away from that marriage was such an incredibly hard decision for me, but it made me realize there's nothing I can't do," LaLa shared with Power 105's Charlamagne Tha God in a Hollywood Reporter interview.

"Staying is easier. Walking away is harder," she continued. "To step away from that and try to build my own life and still keep my sanity and keep things normal for my son, who only knew his mom and his dad together, that wasn't the easier decision, but I had to make a decision for myself," she explained. "So now it's like, wow, if I could do that, I could do anything."
In June 2021, LaLa pulled the trigger on her divorce from the NBA star after it was alleged he fathered a set of twins that live overseas. It's rumored Melo impregnanted Lee Daniels' niece, Miy, and was hiding the babies in the UK. He also allegedly fathered a daughter with a woman named Mia Burke a few years ago.
LaLa and Melo share a 15-year-old son, Kiyan Anthony.
Last year, the TV personality told "Entertainment Tonight" what she's looking for in a partner. She said she's looking for someone to have fun with, to laugh with and have a good time with, and someone that "is chill and easy because that is pretty much my personality." Peep the clip above.
Well, she did catch the bouquet at her "Power" co-star Naturi Naughton's wedding last month:
Do you think LaLa & Da'Vinchi are dating?
Photos: Instgram