The City Girls were trending as the Billboard Music Awards aired live from Las Vegas. Fans were chatting about Diddy doing the most as host and executive producer with mentions of his rumored girlfriend Yung Miami/Caresha. However, Caresha's rap partner JT was trending for something totally different. More inside…
The City Girls lit up the 2022 Billboard Music Awards at the MGM Grand Garden Arena in Las Vegas, causing social media to get into an uproar. Soon as the City Girls hit the stage to present the Top R&B Artist award (given to Doja Cat), Twitter instantly lit up, causing rapper JT to trend.
The reason? A wardrobe malfunction.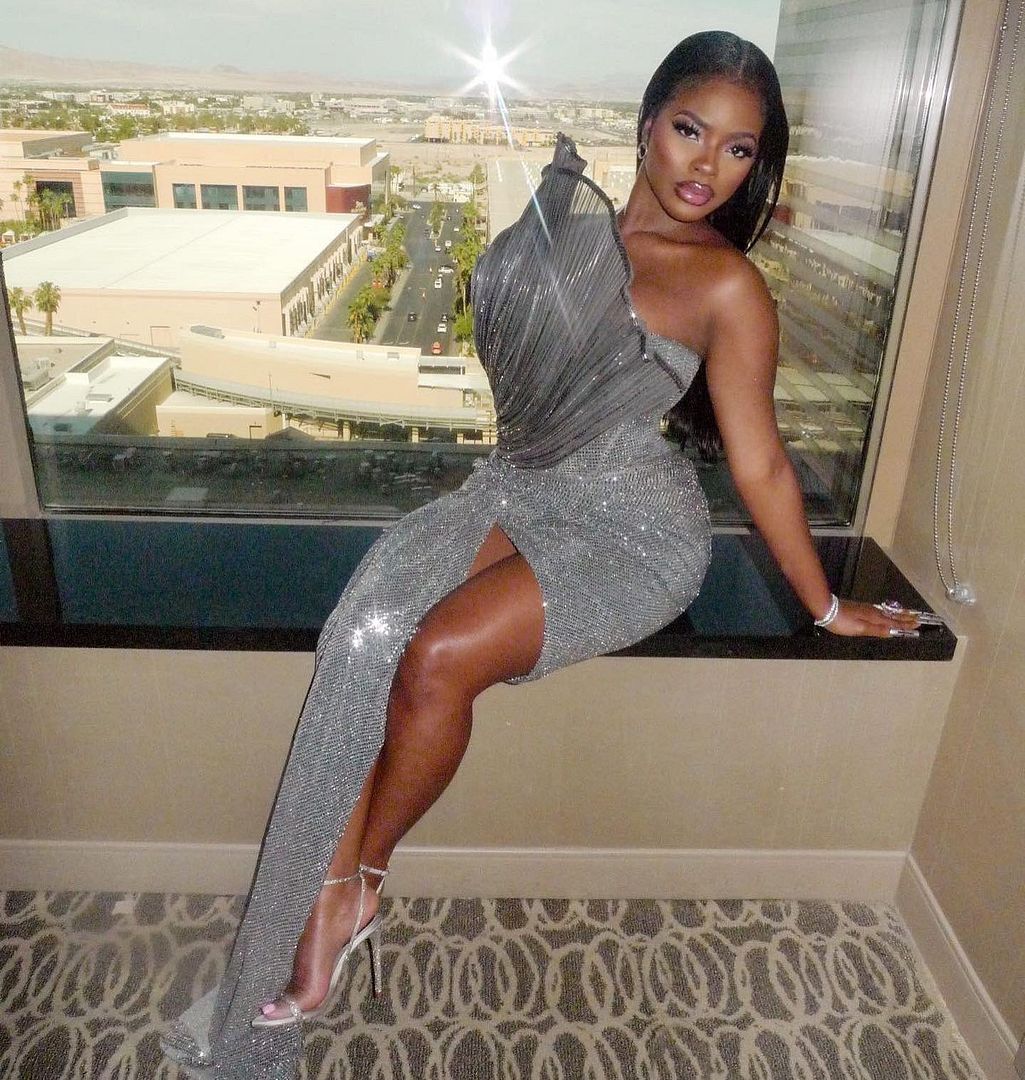 The sheer silver gown the 29-year-old raptress was wearing (that she SLAYED) shared a little more thigh cleavage that she expected. Someone tweeted (and then deleted),"Why nobody told @ThegirlJT to put her kitty away"
The "P**** Talk" rapper responded, "I have on black panties RELAX."

Here's what had everyone all riled up last night:
oh lord i wanna know who's the designer of this jt's dress cause this is terrible #BBMAs2022#BBMAs#BillboardMusicAwardspic.twitter.com/rkQgzauc4y

— lau nerrí (@lauranerri) May 16, 2022
jt baby pull your dress down girl https://t.co/OY3WMwGIR8

— big fairy(@faiiryss) May 16, 2022
No one told JT her labia hanging out this dress?!!!! Omggg

— someTHING (@EmillionRoses) May 16, 2022
On the carpet…
Just a couple City Girls at the #BBMAs. (: Getty Images) pic.twitter.com/OsPAnvN7gh

— Entertainment Tonight (@etnow) May 15, 2022
The City Girls wore matching black and purple 'fits and... yeah. Not our fave.
Meanwhile…
Teyana Taylor and her baby girl Junie joined Diddy for "Mo Money Mo Problems" at the Billboard Awards pic.twitter.com/oJx5ugfCnH

— HOT 97 (@HOT97) May 16, 2022
Diddy - who is rumored to be dating City Girls' Yung Miami/Caresha - turned the BBMAs into a huge party as host, executive producer AND performer. The Hip Hop mogul performed his classic hit "Mo Money, Mo Problems" with his son Christian Combs and backup dancer Teyana Taylor joined them on stage. Peep the clip above.
.@Diddy celebrating his #BBMAs hosting success with @burnaboy backstage pic.twitter.com/tuDbI49nFZ

— HipHopDX (@HipHopDX) May 16, 2022
While Diddy served up energy and "love," everyone wasn't feeling it.
Is Diddy getting on y'all nerves as much as he getting on mines #BillboardMusicAwards

— Reds (@Reds97527861) May 16, 2022
Let's not have Diddy host anything else. Thank you so much! #BBMAs

— ᴅᴏʟʟᴀʀ (@callmedollar) May 16, 2022
Please get Diddy off the stage #BBMAspic.twitter.com/u8ZACOkvC3

— McGorgeous (@LipstickBandit8) May 16, 2022
Womp.
Photos: Caresha's IG