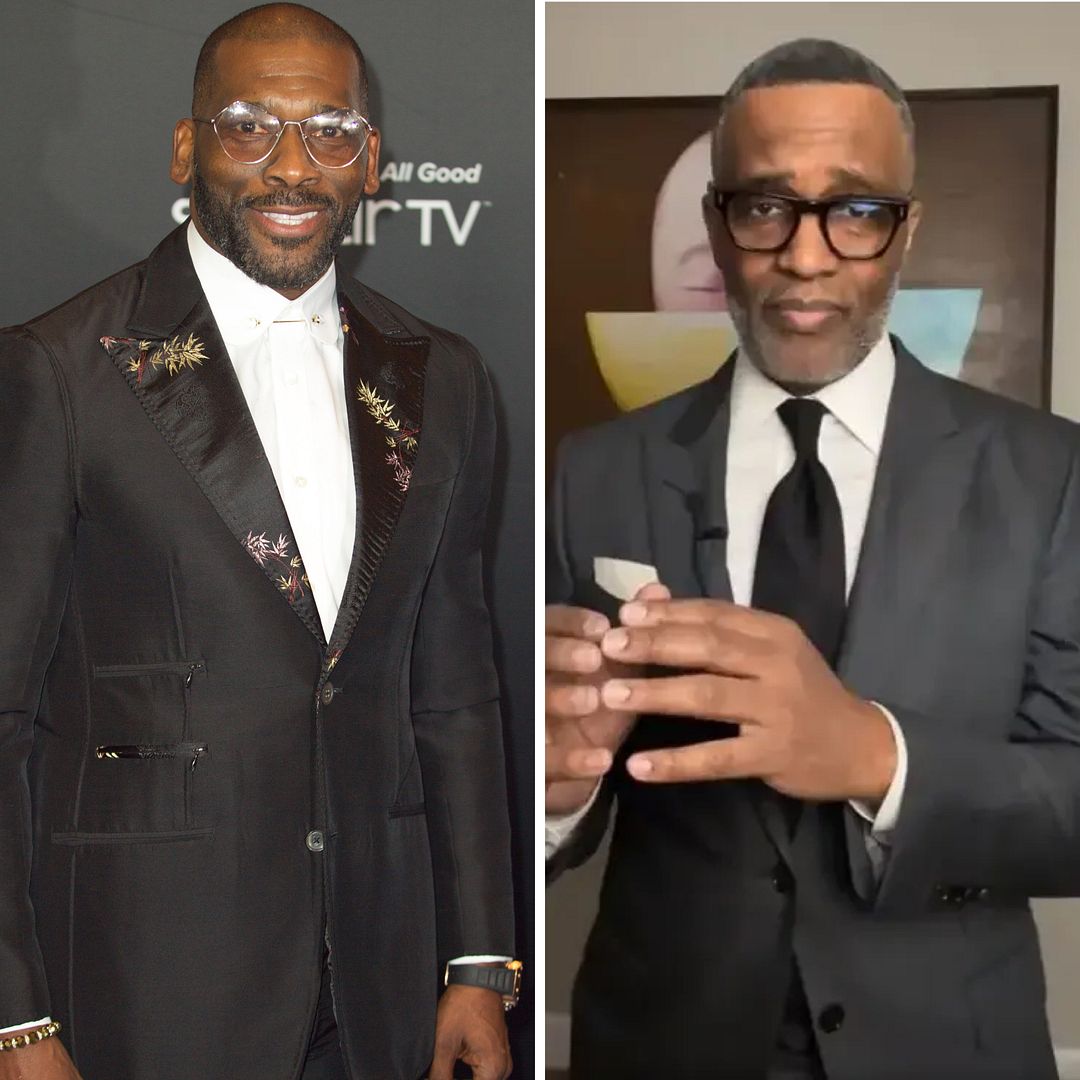 Pastor Jamal Bryant is backtracking on comments he made about self-proclaimed relationship guru Kevin Samuels in the pulpit following his death. Hear his apology inside…
Not long after the death of controversial YouTuber Kevin Samuels, Pastor Jamal Bryant took to the pulpit to comment on Kevin's toxic behavior.
During a recent church sermon, Jamal (ex-husband of "RHOP" star Gizelle Bryant) blasted the self-proclaimed relationship guru as a "weak" man, encouraging his parishioners to stay away from men like Kevin Samuels. The controversial YouTuber died on May 5th after he was found unresponsive in his apartment. It's rumored he suffered a heart attack, but that has not been confirmed. He was 56 years old. 
In the sermon, Pastor Bryant addressed the alleged GoFundMe set up to pay for his funeral and he also addressed the comments Kevin made about women over the age of 35 being "used goods."
"How can a man say that you are of low value after 35? How can a man say that you do not have the level of traction of a high powered man when that man has to get a GoFundMe for his funeral," he said.
"Look at another sister and say 'I do not hate men. I just despise WEAK men. I despise cowardice men. I just ain't got time for men who are insecure about my gift. I'm not gone dummy down because of what God got me. I don't have to lower my standard! That man got to step up to deal with a queen on my level,'" he continued.
Watch the clip of Jamal's sermon below:
Pastor Bryant was met with mixed reactions to the viral clip. Some people agreed with Jamal, while others called him a hypocrite being that he himself has been caught up in doing "un-Godly" things, like fathering other children while he was married to Gizelle, which caused them to get a divorce. Not only that, some folks didn't like that he condemned Kevin AFTER he died instead of calling out his toxic behavior while he was still here.
On Sunday, Pastor Bryant issued an apology to Kevin Samuels' family.
Pastor Bryant posted his public apology to his Instagram with the caption, "Benjamin Franklin once said, "the best way to mess up an apology is to add an excuse." I extend my deepest condolences and apologies to Kevin Samuels' family and friends. Thank you to all who purposed to jeep me accountable. We grow from mistakes and birth maturity. Humility will always defeat arrogance. We grow as we go!" 
Take a listen to Pastor Bryant's apology - where he talked about taking accountability - above.
Thoughts?
And speaking of Kevin Samuels' alleged GoFundMe....
And here come the fake #GoFundMe@gofundme accounts trying to raise $50,000 off of the death of #KevinSamuels#MelanieKing has money. Kevin Samuels died rich. This needs to be investigated immediately. pic.twitter.com/hRFbIN5JXk

— #TheResistance (@BoneKnightmare) May 10, 2022
A GodFundMe was launched to raise money for Kevin Samuels' funeral expenses, however, his family claims it was created by an imposter. The account, which was allegedly created by the relationship guru's close friend MelanieKing, asked for donations to help out his mother and daughter and the post claimed that the image consultant "did not have a will or beneficiary" in place. The goal amount is $50,000.
A source told TMZ they reached out to Kevin's family to verify the account and learned the family did NOT create it, so GoFundMe deleted it. The fundraiser raked in a few hundred bucks and GoFundMe asked the family if they would like they funds, but they refused, so the money was returned to the donors.
Photos  Jamie Lamor Thompson/Shutterstock/Instagram