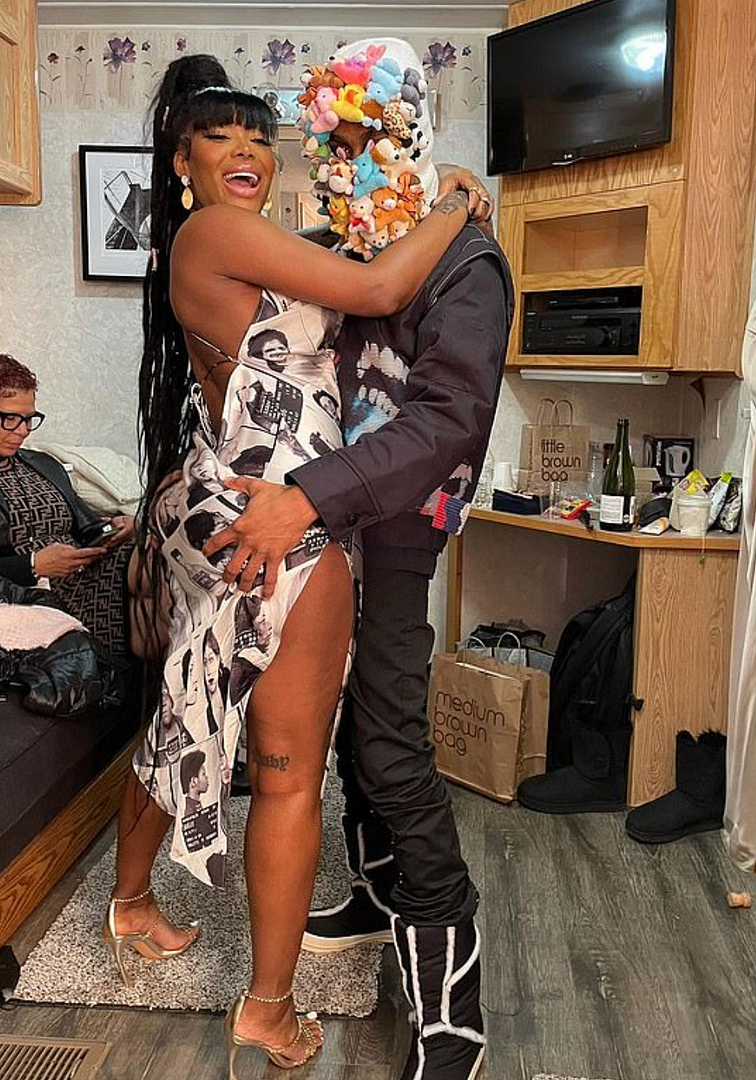 Doja Cat scooped up several awards in the R&B category during the 2022 Billboard Music Awards. And at least one person wasn't feeling it. Summer Walker's boyfriend, LVRD Pharoh, took to social media to question why Doja won so many R&B awards since - in his eyes - she's not a true R&B artist. Find out what he said, plus what Summer had to say about it inside…
The 2022 Billboard Music Awards went down at the MGM Grand Garden Arena in Las Vegas to honor the year's top performing artists on the Billboard Charts.
It was a huge night for Doja Cat as she left the awards show with four trophies and most of them were in the R&B category. She won Top R&B Artist, Top R&B Female Artist for the second consecutive year, along with Top R&B Album and Top Viral Song for "Kiss Me More" featuring SZA.
LVRD Pharoh (Larry), Summer Walker's boyfriend, wasn't here for it. His girlfriend didn't win any awards after being nominated for Top R&B Artist, Top R&B Female, and Top R&B Album. Summer's BAE hopped on social media to air out his frustration with "rigged" award shows.
"@billboard explain to me how a Pop artist @dojacat wins 2 r&b categories???? And she has 1 e&b song ever?? @billboard numbers don't like how did she win," LVRD Pharoh wrote (and then deleted) on his IG Stories.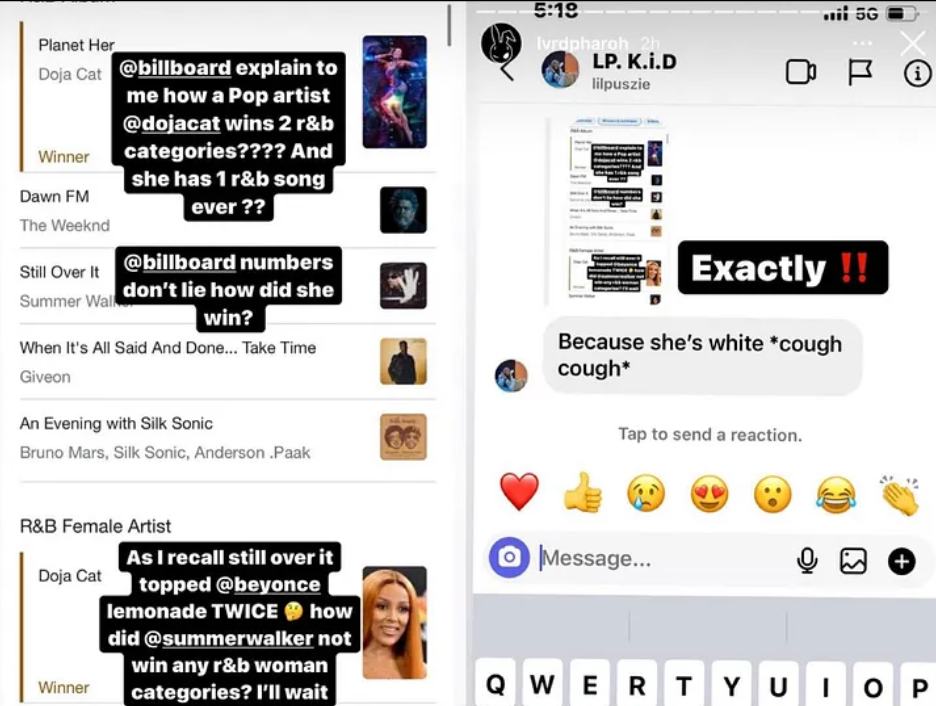 "Because she's white, *cough* *cough*" a fan messaged him.
"Exactly!," he responded in the screenshot.
"My bad she stopped lemonade once. But we know these awards it's all rigged," he continued before adding the hashtag #quitrobbingourblackqueens.
Since making a splash on the music scene in 2018, there has been debate about how to categorize Doja's music. She raps and she sings. Not only that, there has also been tons of discussions surrounding Doja allegedly making racist remarks online in the past. She was also accused of stripping for white supremacists in chat rooms online, which she has denied.
"How y'all mad at me cause she's half white and half African? When did I say she wasn't black," LVRD Pharoh asked.
LVRD Pharoh said he isn't shading Doja's craft, he just feels she shouldn't be categorized as "R&B."
"No one is knocking her artistry at all. She's an amazing 'POP' artist," he continued. "But r&b is r&b. SZA, Summer, Given should have won because they are the actual artist for the category! It's not about Summer winning it's about respecting the culture of r&b. In the 2000s none of this 'pop based music' would have been considered r&b because its not that! God bless everybody," he concluded.
By the way, RCA Records promotes Doja Cat as a multi-genre artist.
As you can imagine, some social media users agreed with him while others did not.
I agree with Summer Walker's boyfriend. She shoulda won that.

— datprettymfer (@queneeshakayy_) May 16, 2022
Summer Walker is always getting embarrassed by her boyfriends. I hate that for her.

—  (@timaadiopp) May 16, 2022
The Still Over It singer congratulated Doja on her BBMA wins before reacting to her snub: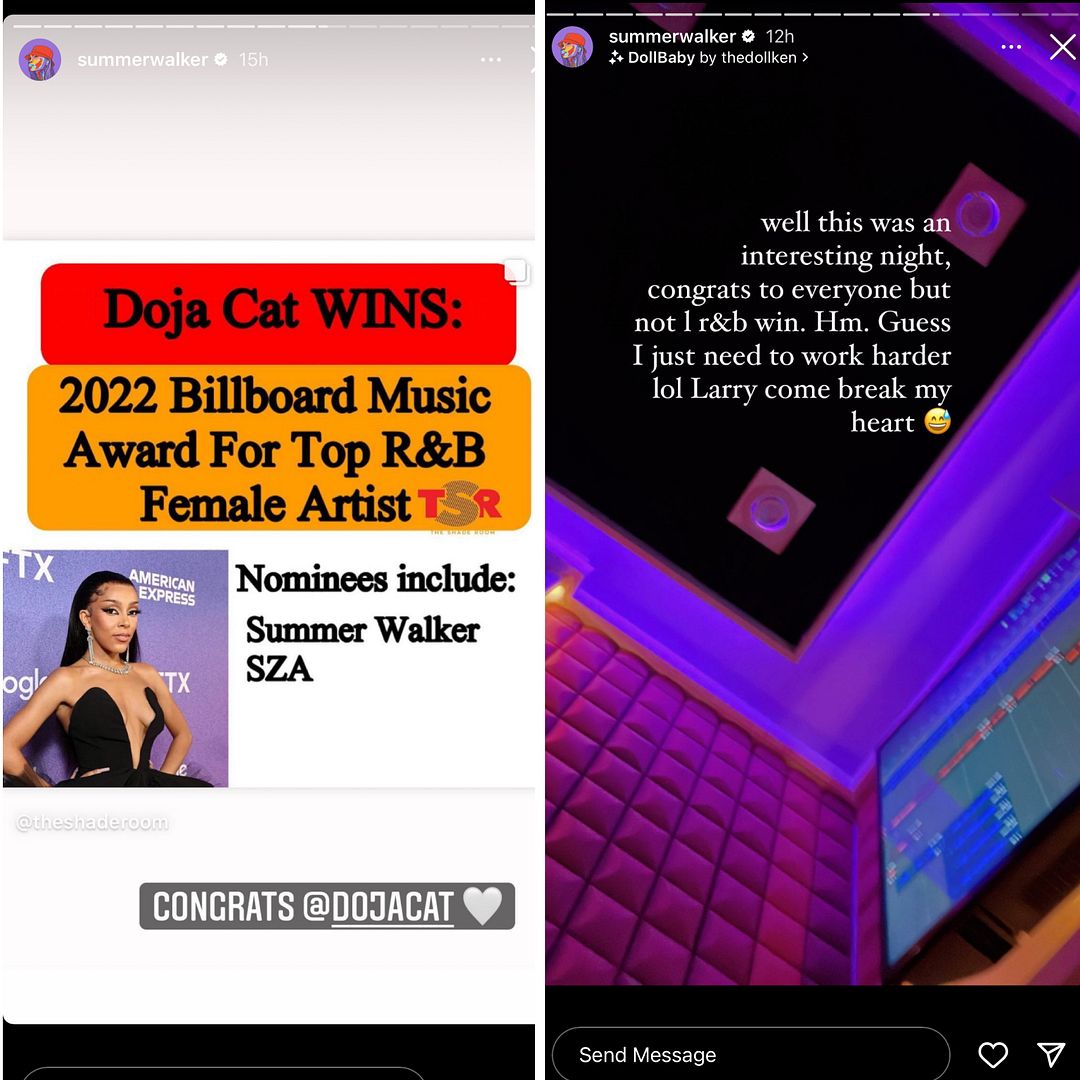 "Well this was an interesting night, congrats to everyone but not 1 r&B win. Hm. Guess I just need to work harder lol Larry come break my heart," she wrote.
Do you think Summer should have copped a Billboard Music Award over Doja? Was her boyfriend out of line? Sound off in the comments. 
EXTRAS:
1. McDonald's says it will be now leaving Russia altogether, selling its business amid the war in Ukraine. STORY 
Photo: Instagram