The cast of "Love & Marriage: DC" stepped out to The Park at 14th for the premiere and TheYBF.com was on the scene to get the scoop on what fans can expect from the new series set to shed light on positive black love and relationships. Get into it…
After leaving the "Real Housewives of Potomac," Monique Samuels and her hubby Chris Samuels are making their return to the reality TV limelight on Carlos King's spin-off series, "Love & Marriage: DC."
The brand new series will give fans an inside look at the 38-year-old's life as a wife to the former NFLer and a mom to their three children while keeping several businesses afloat.
The couple is joined by other successful black couples - their friends Erana and Jamie Tyler, as well as DJQuickSilva and his wife Ashley Silva - as they navigate running their businesses while juggling their personal lives and friendships in the D.C., Virginia, and Maryland area.
Before the show's debut, the cast made their way to The Park at 14th in Washington, D.C. for the red carpet premiere. YBF correspondent Nicole Williams was on the scene to chop it up with cast about the show, what they've learned and how they've evolved.
After saying goodbye to reality television more than two years ago, Monique and Chris shared with us what the difference is between this cast and the cast from "that other show." They also told us they're going to stay authentic to themselves and you can either love it or hate it.
"We have a real story and we are not afraid to show who we are," Monique told Nicole on the carpet. Peep the clip below:
DJ QuickSilva and his wife Ashley Silva shared what they learned about each other after filming the show.
"He learned that the star of the family is me," Ashley joked before her hubby gave a good answer. Check it:
Check out more flicks and videos from the premiere event below:  
"Ready to Love" stars Demetrius, Carmen, Clifton and Donovan were in the mix: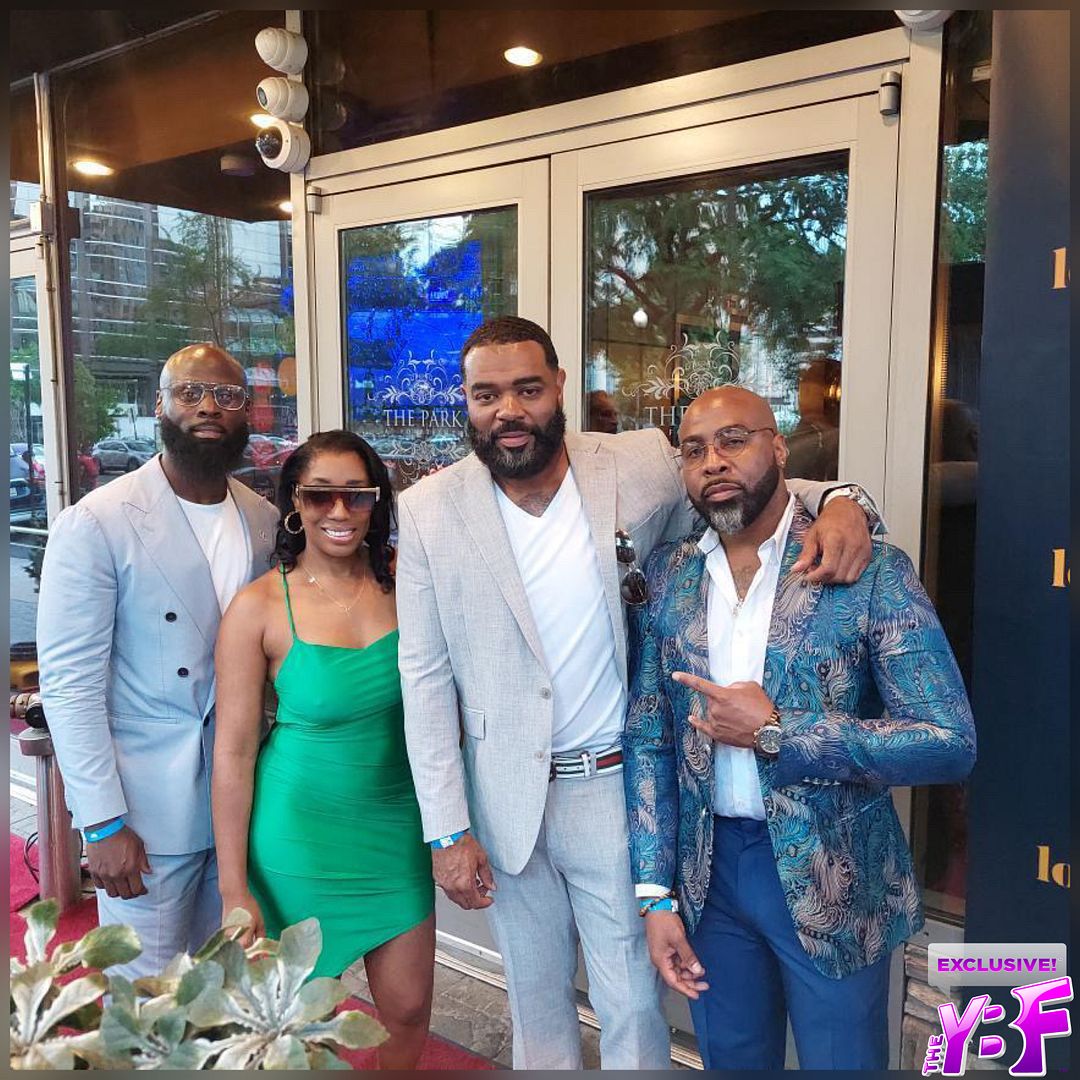 Fun times. 
"Love & Marriage: DC" premiered on OWN last night and here are some social media reactions: 
Not obsessed with "perfect" marriages. Asking for tips on how to get through rough patches is a huge difference. I give tips all the time to any random person who needs them. My bad for needing to be poured into the way I do for others. Wrong place, wrong time #LAMDChttps://t.co/ijBvj9MZoX

— Monique Samuels (@iammrssamuels) May 15, 2022
The worse thing you can do if you're marriage is struggling is to be on reality television. #LMDC#LAMDC

— Ola Ojewumi (@Olas_Truth) May 15, 2022
Actually I'm saying that other show because it literally is that other show #LAMDC#LAMH#THENIGHTCAP#LMDChttps://t.co/KLk75qJPFE

— Monique Samuels (@iammrssamuels) May 15, 2022
I'm enjoying it so far. #LAMDC#LMDChttps://t.co/QFwbnMdRht

— Terrence L Giles (@PowerMan24) May 15, 2022
Monique reintroduces herself, and speaks on being done with Reality TV until Carlos King approached her with this show. #LAMDCpic.twitter.com/dni2feUMVz

— jay (@JaysRealityBlog) May 15, 2022
Did you watch? New episodes air Saturdays at 9/8c on OWN.
Photos: YBF Correspondent Nicole Williams