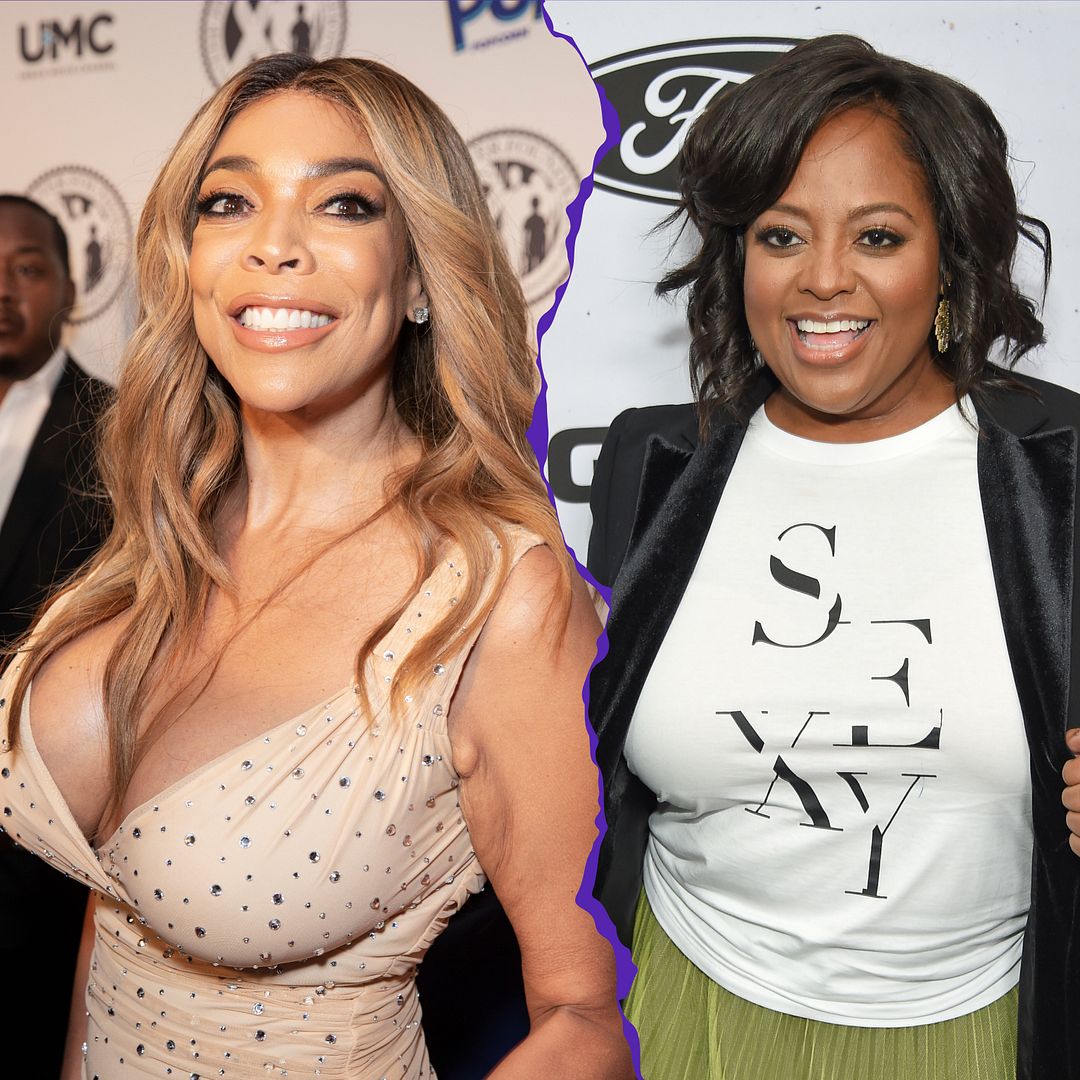 Wendy Williams is ready to make her comeback. But first, she wants to chop it up with her replacement Sherri Shepherd after she responded to Wendy's Fat Joe interview where she said she would not be watching her follow-up show. They should probably have a meeting since the "Wendy" staff wants the veteran daytime talk show host to come back for the season finale.
Also, Wendy is looking to make a $100 million move to the podcast world. Deets inside…
Wendy Williams would like to have a sit down with Sherri Shepherdto discuss some things following some social media drama that sparked after Wendy did an interview with Fat Joe.
"I have tons of support around me, and I am working on projects," Wendy told Page Six."I would love the chance to actually speak with Sherri and sit down and meet."
LaShawn Thomas, Wendy's attorney, added the 57-year-old host has "no ill will" towards Sherri.
"Wendy requesting to have a sit-down with Sherri to have a meeting of the minds is the perfect solution as she has no ill will or intent," LaShawn said."Wendy is preparing to get her show back in motion."
Which show? That has yet to be determined. As you know, Sherri permanently replaced Wendy after her long-running daytime talk show was canceled due to Wendy's physical and mental health struggles. After guest hosting, Sherri landed her own self-titled show(with the same "Wendy" staff) that's set to premiere this fall.
While chopping it up with Joe on IG Live, Wendy said she likes Sherri, but she will not be watching her show.
"I like her, but I won't be watching her because I know what she's going to be doing and that's really not my thing," Wendy said."Anyway, but I love being on my own show and I love that people love to watch it all the time."
During the interview, Wendy also talked about only having "$2" to her name and how she's maintaining despite her not being able to access any of her money: 
Sherri Shepherd said she watched Wendy's interview with Fat Joe in an IG Live. And some folks feel she was being very shady towards the veteran talk show host.
"I did hear Wendy say she will not watch me on the new show. And that's OK," she said during an IG Live. "You know, I understand."
"I'm truly concerned about her because I don't feel there's anybody over there protecting her, and it's really hard when there's no protection around you, and you just have people hanging on," the former "The View" co-host said.
"She's by herself. It's not like she's got her husband Kevin [Hunter Sr.]," she said. "She's by herself. The only person that she has that's taking care of her is her 21-year-old son Kevin Jr., and he's 21. She's not well. It's just a lot going on in Wendy's life," she said.
Check it:
#SherriShepherd Responds To #WendyWilliamspic.twitter.com/noDLacR2j1

— Virtual Celebrity News Network (@virtualcelebnew) May 7, 2022
Wendy's rep - Shawn Zanotti - popped back at Sherri's response:
"I personally feel that it is difficult to wish a person well, which Sherri did, while attempting to health-shame them at the same time, especially since Wendy was the one who created multiple platforms that gave Sherri several opportunities," Shawn told Page Six in a statement. "Wendy is an icon and should be respected as such."
Maybe they should have that sit down to has everything out since some of the "Wendy" staffers want the veteran host to at least return for the show's season finale.
Page Six reports:
"There's talk [of how to say goodbye] and a lot of people on staff feel like there should be a tribute to [Wendy] or some kind of farewell," an insider revealed to Page Six. But, at the end of the day, "It's her show and she's not there for it," they added.

The insider insists that staffers are angling for her to return for one last show because "they have all these fond memories."

"People want her to come back… A lot of people — especially the mid and low-level producers — signed up for the job because of Wendy. It feels like it's just going to end [without her]. It's weird," they said.

Meanwhile, another source told us that staffers are still traumatized over Williams' allegedly erratic behavior in recent years.

"There have been days where people thought they wouldn't have a job because she wouldn't show up to work, so this idea that there's some conundrum? No," they said.
As for Wendy's "comeback," word on the curb is that she's looking to make a splash in the podcast world. However, she wants big bucks to do so.
Sources told The Sun Wendy has received countless offers for a podcast ever since she stopped appearing on "The Wendy Williams Show" due to her ongoing personal issues.
They said Wendy would like the podcast to stream either on iHeart Radio or Spotify and since she's a solid radio veteran, she believes she's worth a big bag - like Joe Rogan, who signed a $100 million podcast contract with Spotify.
"She sees Joe Rogan has a $100million podcast deal, and now she wants that kind of money," the source said.
Hmm...Wendy will likely have to prove she's healthy and/or consistent enough to complete a daily or weekly show before they drop those millions. 
Photos: lev radin/DFree/Shutterstock