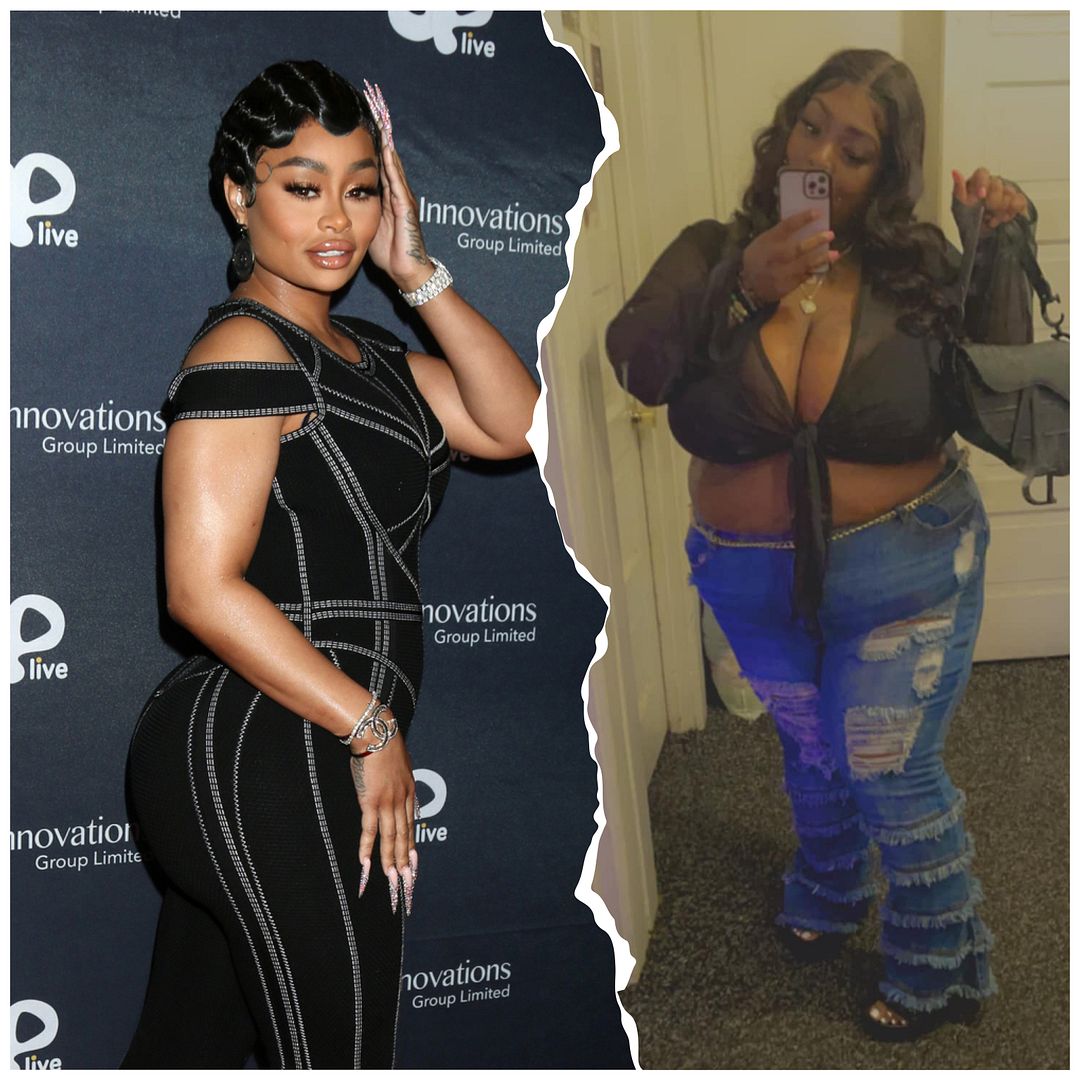 Blac Chyna decided to give her life to Christ on her birthday, marking a new chapter in life. News of the baptism comes after her "friend" Sequoya King shared details about what led up to Chyna kicking her in the stomach. Watch Chyna's water baptism, plus what Sequoya said about the assault inside….
Blac Chyna is embarking on a new chapter in her life following all of the courtroom & reality drama.
The Lashed Boutique owner is now "born again" after she decided to accept Christ as her personal savior and got baptized yesterday on her birthday (May 11th). The 34-year-old model shared a video of her pool baptism on her Instagram account after dedicating her life to Christ.
"Born again on my Birthday 5/11/22 #newbeginnings," she captioned the video of herself being submerged into a swimming pool in the backyard ceremony.
Tokyo Toni - Chyna's mother - was there to witness the special moment:
"Having your mother around brings great change. Being humble is only one lesson learned being a part of God is all you need to know #tokyotoni," she captioned on one of her several pages.
Chyna's mom has been doing the most lately. After the trial, she started a GoFundMe page to try to raise $400,000 for her daughter's appeal. She also made claims that she and Chyna are working on a talk show together that will air on Tokyo's own network. 
It seems Chyna is looking to embrace a new direction in her life after losing her multi-million dollar defamation lawsuit she filed against the Kardashian-Jenners. After the courtroom "L," it seems Chyna may have been on edge because a woman filed a police report claiming the mom-of-two kicked her in the stomach.
The alleged victim's name is Sequoya King and she's speaking out for the first time following a physical fightat a bar with Chyna last week.
In an interview with the Daily Mail, Sequoya shared details about what led up to her and Chyna's explosive argument, which resulted in her allegedly being assaulted. Sequoya - who has been friends with Chyna for the last year or so - stepped out to party with Chyna and their mutual friend early Friday morning (May 6th).
Sequoya joined Chyna, their mutual friend and others in Los Angeles to party the night away. After hitting up The District, they jetted to an after hours spot. The vibes were off when she first arrived, but Sequoya said she dealt with it on the strength of their mutual friend and that they all had been drinking. She said Chy would say something slick/rude and then immediately apologize right after.
When The District closed, they decided to hit up an after hours spot, so they got in their cars to head there. Sequoya said when they arrived, Chyna was upset with her because they were "supposed to stay together" and she was apparently driving too fast for Chyna.
Once they arrived to the after hours spot, Chyna was telling Sequoya she can't come inside. Sequoya eventually got in where she and Chyna had a discussion in the bathroom. Chyna revealed she gets anxiety when people speed and that's why she came off at her that way. After their talk, their "beef" was squashed….or so she thought.
When it was time to leave the establishment at 5:30AM, Chyna began to get paranoid because she saw people with their phones out and she believed they were recording her. Sequoya said she had her phone out at the time, but she was NOT recording Chyna. When Chyna noticed she had her phone out, she allegedly started yelling at her and ended up shattering her cellphone after throwing it to the ground.
At this point, they start arguing, so the after hours spot is now putting them out of the building.
"You're being a really nasty person to me right now. And that's why you did not win your lawsuit. Because you're a very nasty person," Sequoya said she told Chyna. That's when all hell broke loose.
"When she heard that, she charged towards me. She kicks me right in my stomach. I stumbled back and I got knocked down," she detailed.
Now, there's a small group of clubgoers watching them argue before the women were pulled away from one another. After being separated, Sequoya hopped in her car and left the scene. Videos of the aftermath hit the internet.  
Blac Chyna suspect in battery investigation for allegedly kicking woman at bar #blackchyna#MothersDay#Fightspic.twitter.com/2yHCiNslch

— Dontez (Black)Trump (@BlackTrump2020) May 9, 2022
The woman filed a police report the next day after going to the hospital to get checked out. Doctors did x-rays where they found some internal bruising, but said that she would be okay. They gave her pain medication to help.  Now, the police are investigating Chyna for battery.
You can watch her interview below: 
The battery accusation came just days after Chyna lost her $140 million defamation suit against the Kardashian-Jenners. Despite not winning, jurors found that Chyna did not harm her ex-fiancé Rob Kardashian. Chyna's lawyer, LynneCiani, plans to file an appeal. By the way, a separate trial is reportedly set to begin soon to address allegations in the lawsuit against Rob Kardashian. He's the only defendant in that case.
Chyna has A LOT of ish going on right now. Sis should consider taking a serious break from everyone and everything to regroup.
Photo: Jean_Nelson/Depositphotos