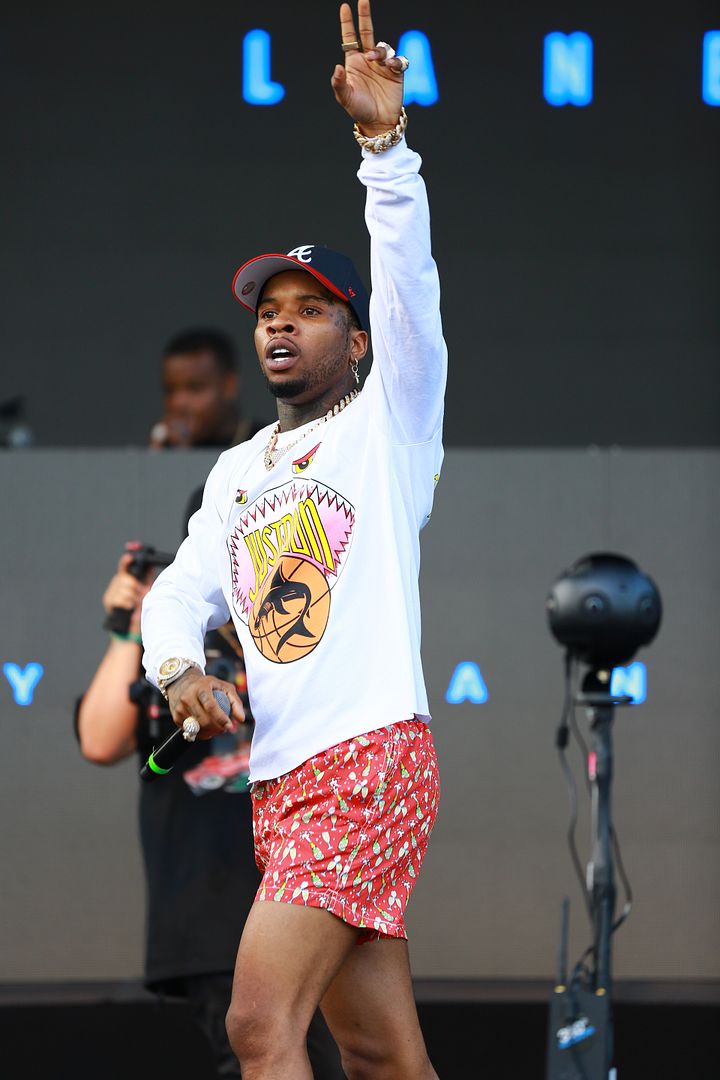 Tory Lanez was temporarily detained at the airport in Las Vegas after he tried to board a plane with a "large" amount of marijuana in his bag. More inside….
Tory Lanez is like that annoying fly swarming around your food when you trying to eat at a cookout. He just doesn't go away.
Before the weekend kicked off, Drai's nightclub released a press release announcing this weekend's line up of performances, which included Tory Lanez. The Canadian artist was set to to hit the nightclub stage Sunday night with Rick Ross scheduled to hit the stage Friday night.
While out in Vegas, Rozay and Tory linked up:
Early Sunday morning, Tory Lanez found himself caught up legal drama when he tried to board a plane with marijuana in his bag.
According to TMZ, the "Say It" artist was detained Sunday morning in the Las Vegas airport after TSA agents found a "large" amount of marijuana in one of his bags. The site said he was attempting to board a flight out of town, so it's unclear if he was jetting out of Vegas to return later for his performance or what.
Sources said TSA temporarily detained Tory before releasing him WITHOUT the marijuana. While weed is legal in Nevada, you can't fly with it because it's not legal federally (yet). There's supposedly an ongoing investigation, so Tory could possibly be cited.
In case you were wondering, Tory made it to his Drai's performance:
Vegas nights at Drai's @ToryLanezpic.twitter.com/wYGYm0KxSy

— Eric Carney (@CarneyCulture) May 2, 2022
In October 2020, Tory Lanez was charged with a felony count of assault in the July 2020 shooting of Megan Thee Stallion. If he's convicted, he faces a possible maximum sentence of 22 years and 8 months in prison. He has pleaded not guilty.
Earlier this month, Tory was taken into custody after a judge ruled that the rapper violated court orders in the criminal case involving the "SAVAGE" raptress.
As a result of the violation, the judge increased bail from $250,000 to $350,000 and ordered Tory into custody until he paid the extra $100,000. He posted the money and was released hours later.
Tory's trial date is set for September 24th.
Photo: Michael A. Walker Jr./Shutterstock