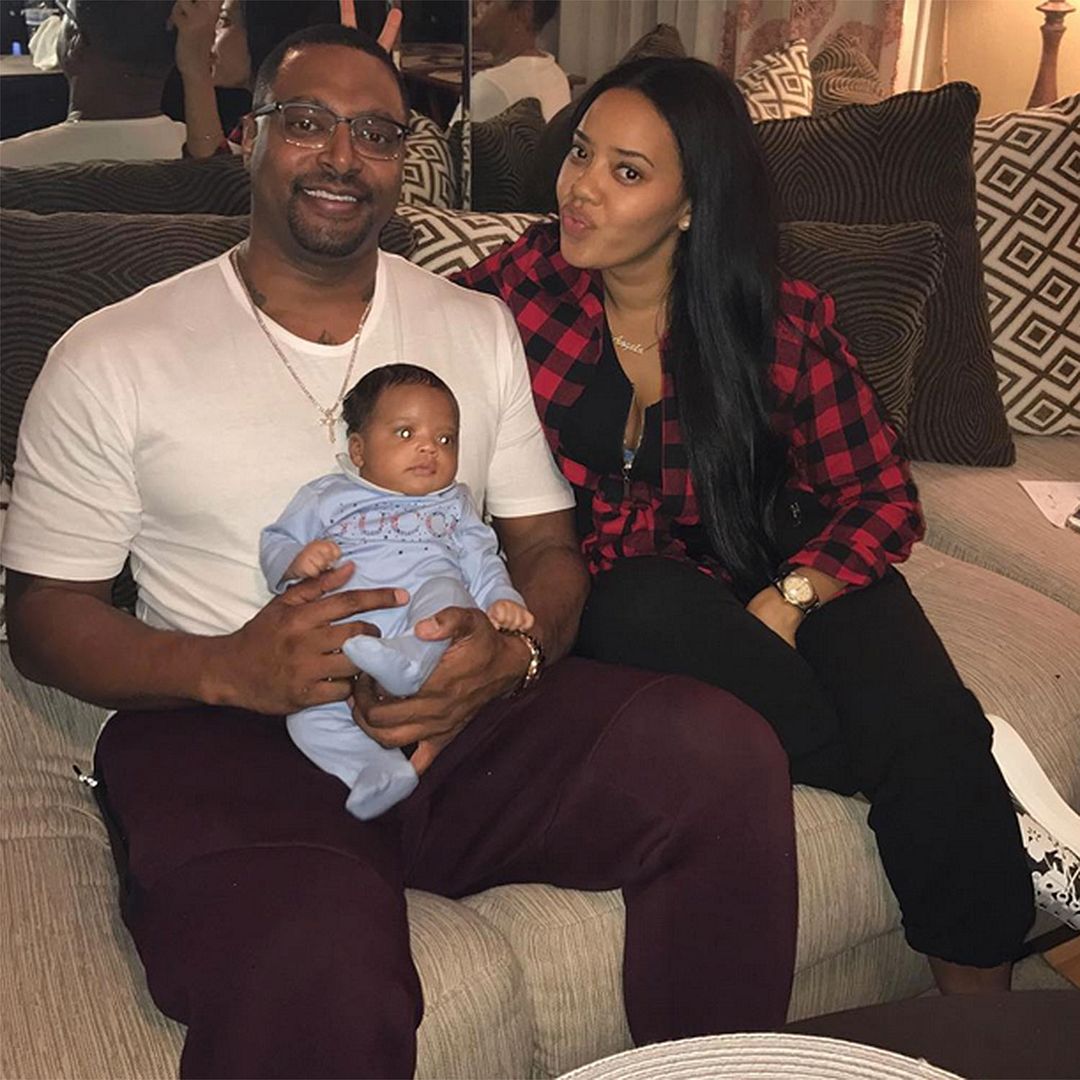 Angela Simmons delivered an emotional testimony in court before the man who killed her ex-fiancé Sutton Tennyson was sentenced to life in prison. Deets on her heartbreaking testimony and more inside….
Angela Simmons' world was flipped upside down after receiving news that her son's father had been murdered in 2018. Now, justice has been served.
In November 2018, a man named Michael Williams fatally shot Angela's ex-fiancé/father of her 5-year-old son Sutton Tennyson outside of Sutton's garage following a heated discussion. Sutton was 37.
Days after the shooting, Michael turned himself in to police and was charged with aggravated assault with a deadly weapon, possession of a firearm during commission of a felony, and murder. He was given an additional 15 years for possession of a firearm by a convicted felon. He'll be eligible for parole after serving a minimum 30 years behind bars.
In court, the "Growing Up Hip Hop" star took the stand to share how her 5-year-old son, Sutton Jr., constantly asks her when his father is coming back. She told the judge she used to cry all of the time, especially knowing how excited Sutton Sr. was to raise their son. Sadly, SJ will never know what it would be like to grow up with a dad and that weighs on Angela.
After the sentencing, Angela took to social media to share justice prevailed.
"Justice served today! We got you ! We got him," she wrote on photos of herself, Sutton Sr., their son SJ, and Sutton's family.
The 34-year-old mom said she's going to stay strong for her son and always keep him smiling. 
On November 3, 2018, Sutton Sr. was shot and killed outside of his garage after a heated argument with Michael Williams. Police found Sutton with over a dozen gunshot wounds and he was pronounced dead on the scene. He would have celebrated his 38th birthday on November 5th.
Angela began dating Sutton Sr. in 2015, got engaged and they welcomed a baby boy, Sutton Jr., in September 2016. In late 2017, Angela announced she and Sutton were calling off their engagement. In an interview with Power 105's "The Breakfast Club," she explained why she and Sutton decided to call it quits, saying:
"Things don't always work," she said. "You can plan, plan, plan, but God sometimes have another plan or your actions are going to have your plan change drastically. ... Personally, things change. People come in and out your life. People change and you just have to be willing to accept that. And I've just gotten to the point where 'you are who you are' and I'm just going to accept you for who you are. You can't change people."

 
While justice was served, it's still an unfortunate and tragic situation for all involved. Sending prayers to Angela and Sutton's family for healing.
Photo: Angela's IG