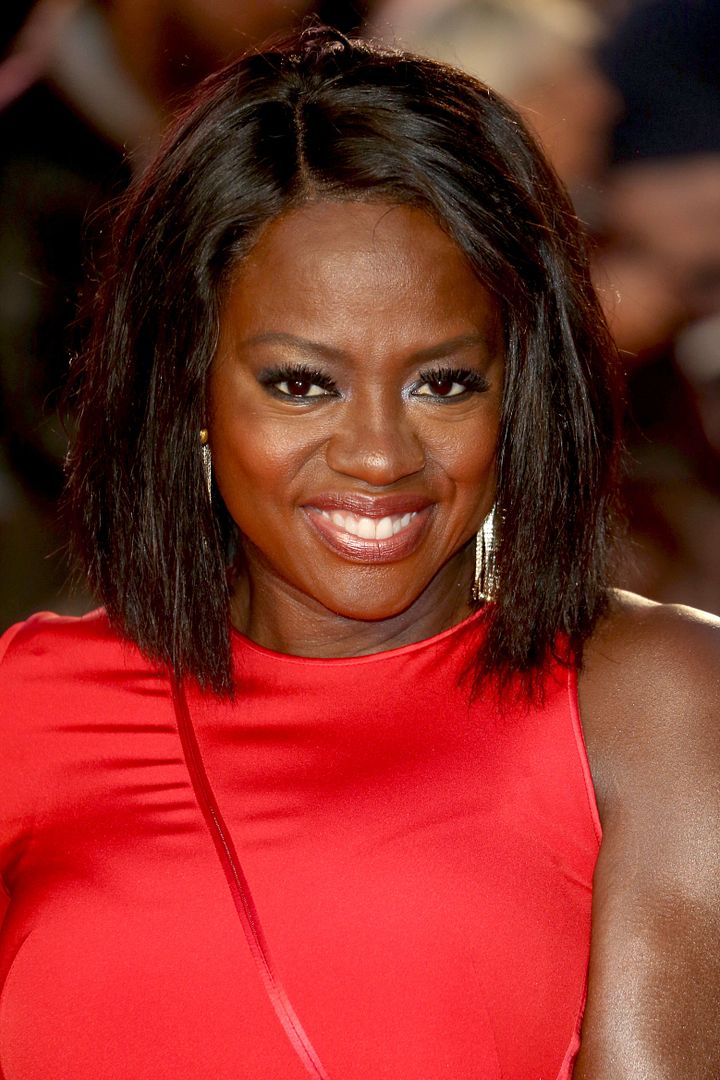 Portraying Michelle Obama was almost too much for veteran actress Viola Davis, understandably. Deets on how stressed she got over the role, plus what she revealed about the harsh entertainment industry inside…
Anytime an actor is tasked with portraying a real person on the screen, it can be stressful. It's even more stressful when the person they're portraying is still alive. And then, it's Forever First Lady MICHELLE OBAMA we're talking about it - the epitome of Black Excellence. Naturally, anyone would be stressed under those circumstances - even Oscar winner Viola Davis.
Although she has been named one of the 25 greatest actors of the century by The NY Times, the 56-year-old said portraying Forever First Lady Michelle Obama in the upcoming political drama series "The First Lady" was STRESSFUL.
And the #EMMY goes to....#ViolaDavis!

The trailer for SHOWTIME's #TheFirstLady was just released and Viola totally nails FLOTUS #MichelleObama.

More about the upcoming series when you click the link in bio or tap the sticker in Stories! https://t.co/5Q2kB9LvgJpic.twitter.com/4Fy9eE3Ygd

— YBF CHIC (@TheYBF) February 19, 2022
"That's crazy how good you are at this... it's not just the voice you have down, it's the walking? It's crazy how much you became Michelle Obama," late night TV host Jimmy Kimmel said to his guest.
"And I'm glad it's over!" Viola, who is also producing the series, reacted. Ha!
"I mean, the stress. Because everybody loves Michelle Obama. They know what she sounds like, they know what she looks like. And I'm like, 'I don't want Michelle Obama calling me, cussing me out.' "
These days, Viola is hilariously ducking FLOTUS ahead of the series' SHOWTIME premiere.
"I'm hiding from Michelle. I'm hiding in my house," she joked. 
Last year, the "How To Get Away With Murder" star shared how terrified she was after accepting the role because she wants to portray Lady O perfectly - to her satisfaction.
"And it's terrifying because ... sometimes someone doesn't live up to whatever image you have in your head. But when they do live up to the image, it's quite frightening," she said at the time.
The 10-episode series will also star DakotaFanning as Susan Elizabeth Ford, O-T Fagbenle as former President BarackObama, ReginaTaylor as Mrs. Obama's mother MarianShieldsRobinson, and JudyGreer as NancyHowe.
Watch her full interview - where she talks about getting her 11-year-old daughter an iPhone - below:
"The First Lady premieres this Sunday, April 17th at 9 p.m. ET/PT on Showtime.
Excerpts from Viola Davis' upcoming memoir "Finding Me," have started trickling in online before its premiere April 26th. In the book, the FENCES shared how she received criticism about her looks - not just from casting directors - but fellow black actors as well. From being called "ugly" during childhood while watching Juilliard turn students into "perfect white actors," Viola has always felt pressure to look a certain way.
After she was cast as the lead for "How To Get Away With Murder," the EMMY winner said she her physical appearance was harshly judged by other Black actors due to her dark skin. The actress shared in a piece for The New York Times that a friend called her up after overhearing other Black actors/actress say "she wasn't pretty enough to pull it off."
Although she has dealt with folks just being downright disgusting towards her, she said that hurt even more since it was coming from her peers.
Well, she shut EVERYONE up. Despite the negative comments about her playing the role, she morphed into the best Annalise Keating we could have ever imagined, which earned her a historic EMMY for Outstanding Lead Actress in a Drama Series. She was the first Black woman to ever win the award.
Take that!
Watch a special clip featuring Viola as FLOTUS and the official trailer below:
Photo: Cubankite/Shutterstock