On the heels of Will Smith being banned from the Academy for ten years, Chris Rock says he's not talking about the Will Smith Oscars slap until he gets PAID. Meanwhile, Jada Pinkett-Smith made her first post-Oscars appearance solo. More inside…
Chris Rock says he's not uttering a word about being slapped by Will Smith at the Oscars until someone drops him a bag!
Over the weekend, the "Good Hair" host hit the stage for his live comedy show at Fantasy Springs in Palm Springs, California where he told attendees that he doesn't plan on sharing his side of the Oscars slap heard around the world until he's financially compensated to do so.
"I'm OK. I have a whole show and I'm not talking about that until I get paid," the 57-year-old comedian said according to the Desert Sun newspaper."Life is good. I got my hearing back," he joked. 
It's the second time Chris has addressed the drama. During his March 30th show Boston's The Wilbur, he told the crowd he was "still kind of processing what happened." Meanwhile, Chris' brother, Tony Rock, popped off on Will AND Jada during a recent comedy sow, saying he didn't have anything to lose, so it's basically whatever. Hmph. 
By the way, Chris' comedy show tickets have skyrocketed and so has Will's memoir sales since "the slap."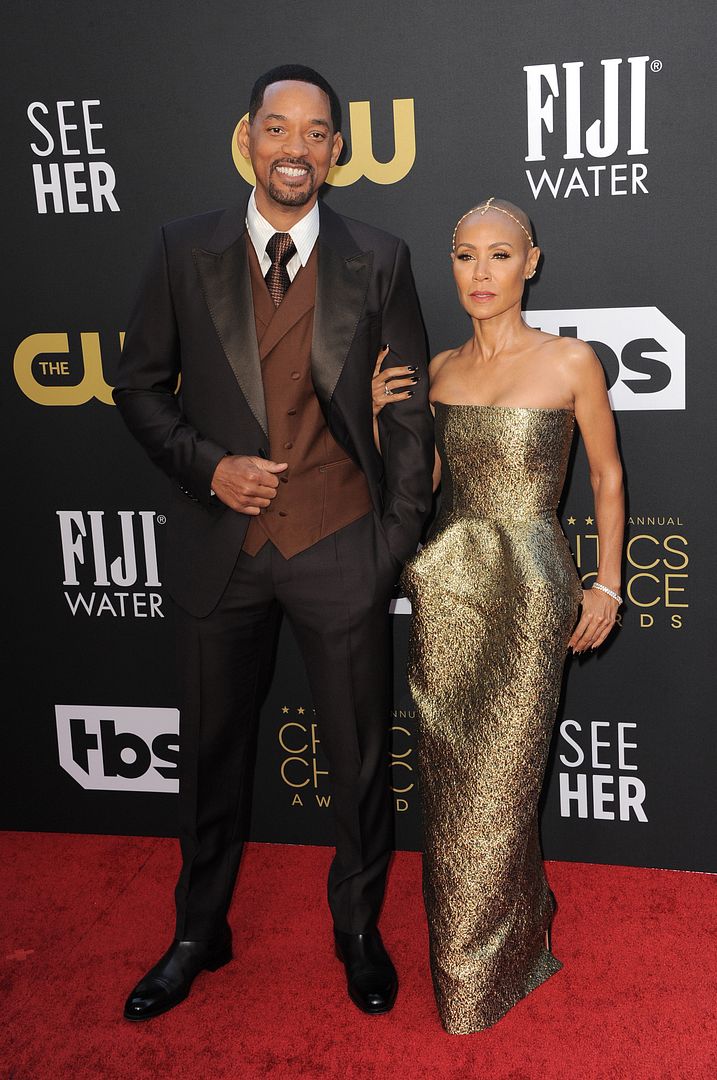 Chris' jokes about the altercation came hours after the Academy Of Motion Picture Arts And Sciences BANNED Will from attending the Oscars for 10 years due to "the slap." There were online debates as fans questioned if Will's Oscar Award would be taken from him. After meetings with board members, the famed Hollywood actor will be allowed to keep his Best Actor Award, which he won for King Richard.
"The Board of Governors has decided, for a period of 10 years, from April 8, 2022, Mr. Smith shall not be permitted to attend any Academy events or programs in person or virtually, including but not limited to the Academy Awards," the Academy said Friday (Apr. 8th).
"We want to express our deep gratitude to Mr. Rock for maintaining his composure under extraordinary circumstances. We also want to thank our hosts, nominees, presenters and winners for their poise and grace during our telecast."
The world has been debating about the controversial slap for weeks now. You'll recall, the King Richard star walked up on stage and slapped Chris in the face on live television after the comedian made a G.I. Joke about Jada Pinkett-Smith's bald head. She has been battling hair loss since she was diagnosed with alopecia. Since then, Will has issued several apologies and even resigned from the Academy. 
Meanwhile…
Jada Pinkett Smith put the internet slander of her name behind her and made her first public appearance since her husband slapped Chris at the 94th Academy Awards.
Looking like a golden goddess in a strapless gown, the "Red Table Talk" host joined her friends Shonda Rhimes and Debbie Allen in L.A. to celebrate the grand opening of the Rhimes Performing Arts Center, which will serve as the home for the new Debbie Allen Dance Academy. Inside the new 24,000-square ft. space is a studio named after the Smiths, according to Broadway World.
Samuel L. Jackson, LaTanya Richardson Jackson, Shonda Rhimes, Debbie Allen, Jada Pinkett Smith all here posing together…it feels like people are trying to avoid more #Oscars talk because Shonda, Debbie and Jada all declined interviews. pic.twitter.com/Om9NRox8xu

— Chris Gardner (@chrissgardner) April 10, 2022
Swipe through below to go inside the grand opening, which features appearance from several of your faves including Jennifer Hudson, Billy Porter, Samuel L. Jackson and more:
Fab times!
Photos: DFree/Tinseltown/Shutterstock