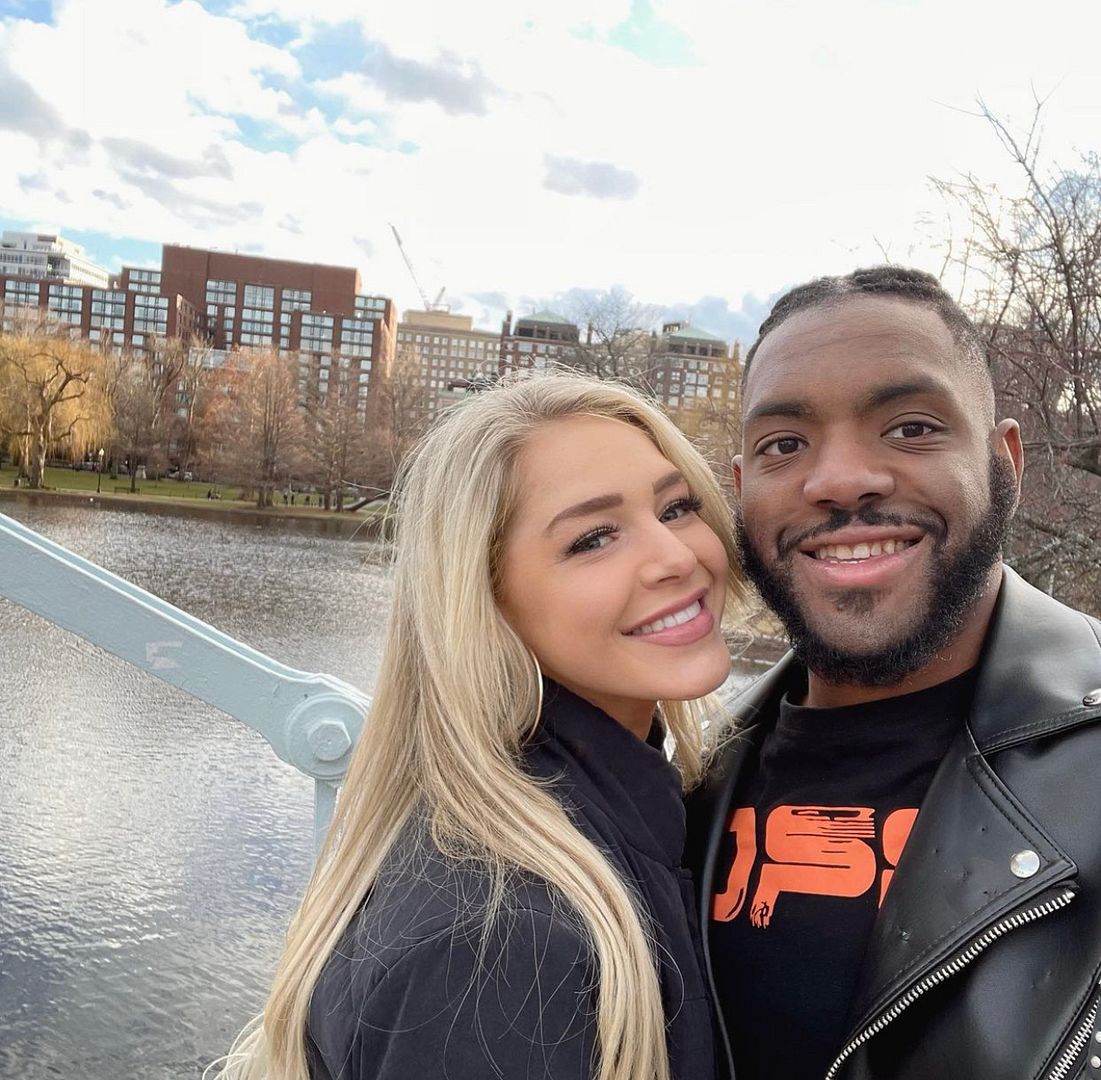 There's a new video showing the bloody aftermath of a brutal killing in Miami. An OnlyFans influencer allegedly STABBED her boyfriend to death in their luxury apartment. While she was detained, she threatened to take her own life, so she was sent to a mental ward instead of jail.
Since the killing, old Twitter posts the boyfriend posted have surfaced where he shades Black women to the high heavens. Details inside…
On April 3, 2022, 27-year-old Christian "Toby" Obumseli was fatally stabbed inside the luxury apartment he shared with his girlfriend, Courtney Tailor, in Miami.
New video of the bloody aftermath has surfaced, showing the 25-year-old social media influencer covered in blood while in handcuffs as she speaks with police.
Miami officers responded to One Paraiso luxury high-rise building after Courtney placed a 911 call around 5pm EST Sunday. Once police arrived, they found Christian Obumseli with an apparent knife wound to the chest.  Some reports suggest he was stabbed in the shoulder, while other publications say the chest.
He later died at the hospital - one week before his 28th birthday. Officers said the murder was caused by a domestic dispute.
"We know that there was a physical altercation between them before he was stabbed," a Miami PD spokesperson said.
While police haven't officially identified the woman publicly, civil rights attorney S. Lee Merritt was hired by Christian's family and they confirmed his girlfriend as the alleged assailant.
"Sunday April 3, 2022, Christian 'Toby' Obumseli was stabbed to death by his girlfriend in their luxury apartment in Miami, Florida.

"According to Obumseli's family and multiple media sources, his alleged assailant Courtney Taylor Clenney @courtneytailor [pictured here], was not initially arrested or charged by Miami policing authorities."

"Our office has been consulted by the victim's family and we have began a thorough review of the case. From just a cursory review of the evidence there appears to be more than sufficient probable cause to make an immediate arrest for the death of Obumseli. Any further delay by authorities continues to compromise the integrity of the investigation into this matter."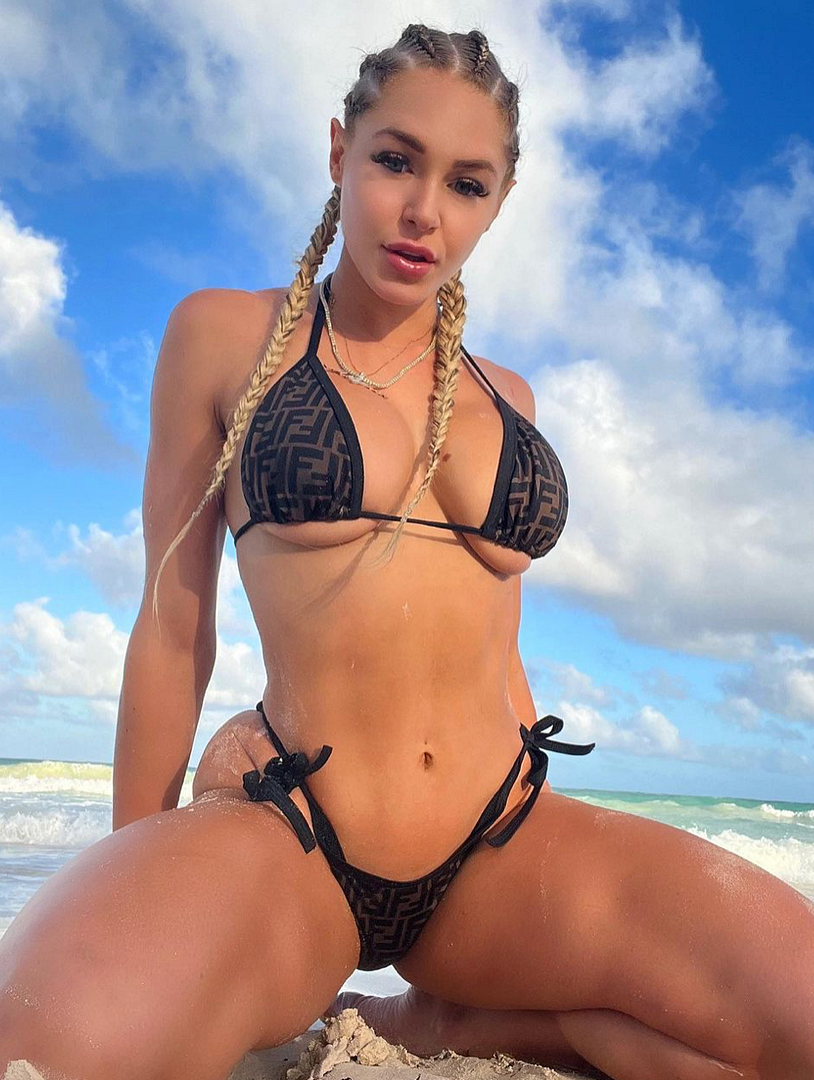 The OnlyFans influencer's name is Courtney Tailor (real name CourtneyClenney). Since the fatal stabbing the influencer - who has 2 million followers on Instagram - has NOT been formally charged in her boyfriend's death. Instead, she was sent to a mental ward over mental health concerns after making suicidal threats while in police custody. Interesting.
While in police custody, she allegedly threatened to kill herself, which led to an evaluation, causing her to be "Baker Acted." Florida's Baker Act law allows law enforcement, as well as doctors, mental health professionals and judges, to commit a person to a mental health treatment center for up to 72 hours if certain violent or suicidal tendencies are displayed, according to Page Six.
Close friends of the couple revealed Christian recently moved from North Texas to live with Courtney at the luxury apartment located in the Edgewater neighborhood of Miami. Not only that, they claim intense arguments between Christian and Courtney were quite common.
"We've seen her hit him," Ashley Vaughn said. "I've never seen him hit her." 
Neighbors in the building reportedly shared the couple had a long history of domestic disputes that cause the police to get involved often and the police confirmed they have responded to several disturbance calls at the couple's apartment over the last three months.
The Obumseli Family is devastated and want answers. They've also started a GoFundMe account to help pay for his funeral arrangements. At the time of this post, the family has raised over $68,000.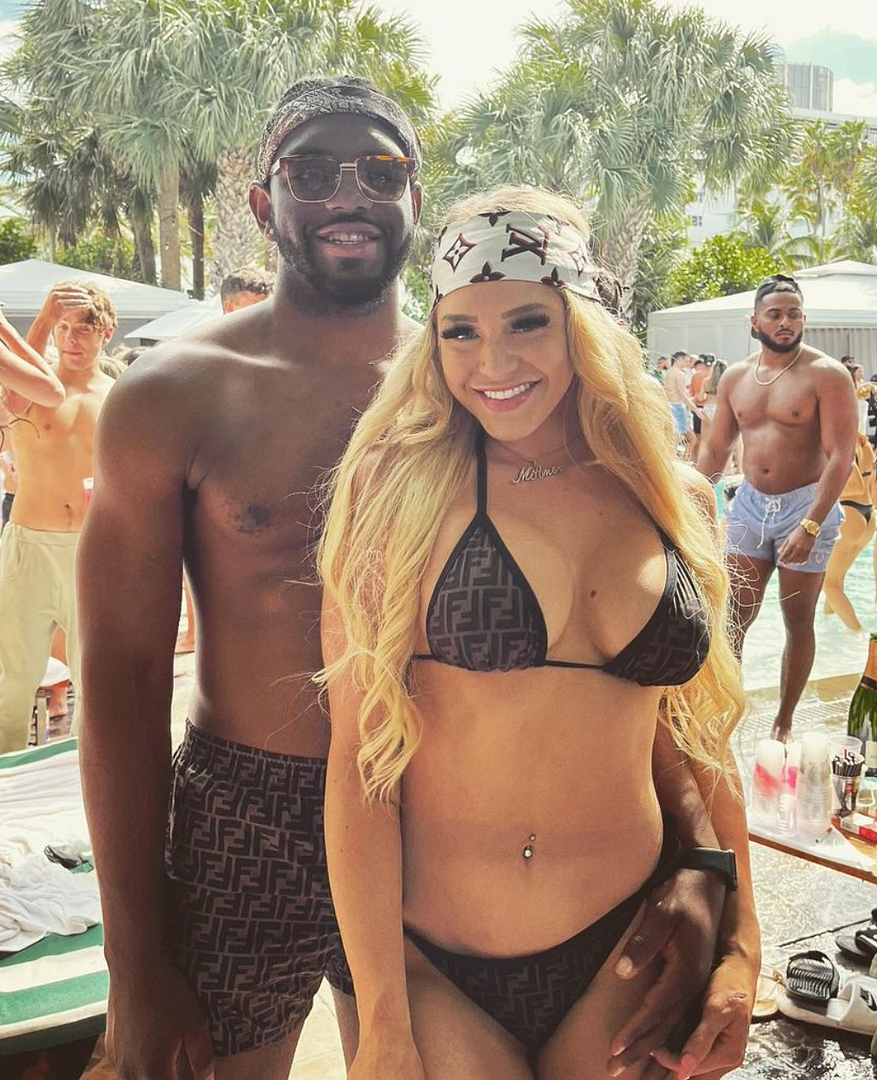 While the family mourns his death, social media users did some digging and found tons of problematic posts aimed at black women that Christian posted.
In a series of tweets that date back as far as 2011, he shaded Black women in favor of white women.
"Oomf (which means one of my followers): 'black girls are born knowing how to shake they a**. Me: honestly idc they not my type," he tweeted.
"The way black girls disgrace themselves on Tv…," he wrote in another tweet.
"Can't believe #oomf thinks I talk to black girls when I don't…!," he shared.
"Once again I'm tired of these black girls in my government class!!," he tweeted..
"White girls wearing white booty shorts everywhere; now that's what I like!," he tweeted.
Peep the tweets below: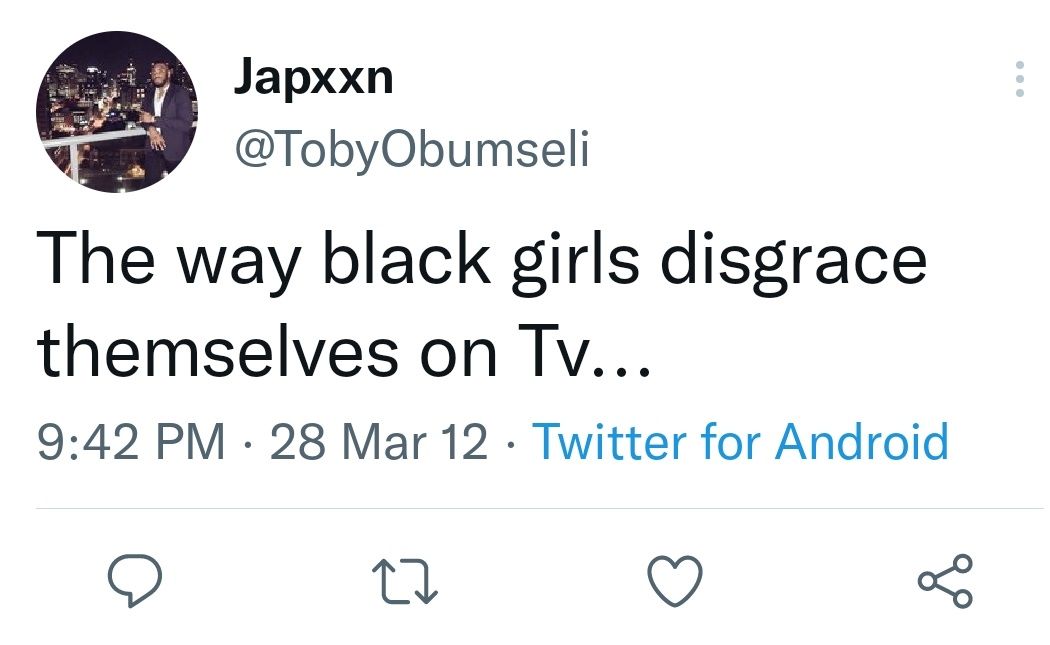 Now, some black women have voiced that they are stepping to the side to allow the women he loved so much to organize and protest justice for his cold-blooded murder.
What happened to Christian Toby Obumseli is a story of white supremacy. A Black man who spent his time dehumanizing Black women, fetishizing white women, centering himself around yt centered circles, ends up getting murdered by his white girlfriend, and police dont charge her.

— Jason (Recast T'Challa) (@EscaflowneClown) April 7, 2022
When you get murdered by your preference @TobyObumseli@CourtneyTailorpic.twitter.com/1i0ijQnK9L

— Aye Drey (@aye_drey) April 7, 2022
So Christian Toby Obumseli was on social media passing around anti-black women propaganda and praising only white women only for a white woman to kill him and white police officers refusing to investigate his case…terrible story but crazy how the universe works sometimes

— (@itssmeclarine) April 7, 2022 
Black women need to just mind their business about the @TobyObumseli case. It's really not our fight.

— Goddess Kitty (@AnonKawaiiKitty) April 7, 2022
This is Toby Christian Obumseli.

Black women , stay out of this situation. https://t.co/QTUO818y7l

— Alicia B (@AliciaB85930624) April 7, 2022
As of the time of this post, Courtney has NOT been brought up on any charges. Thoughts?
Photo:  Christian's IG