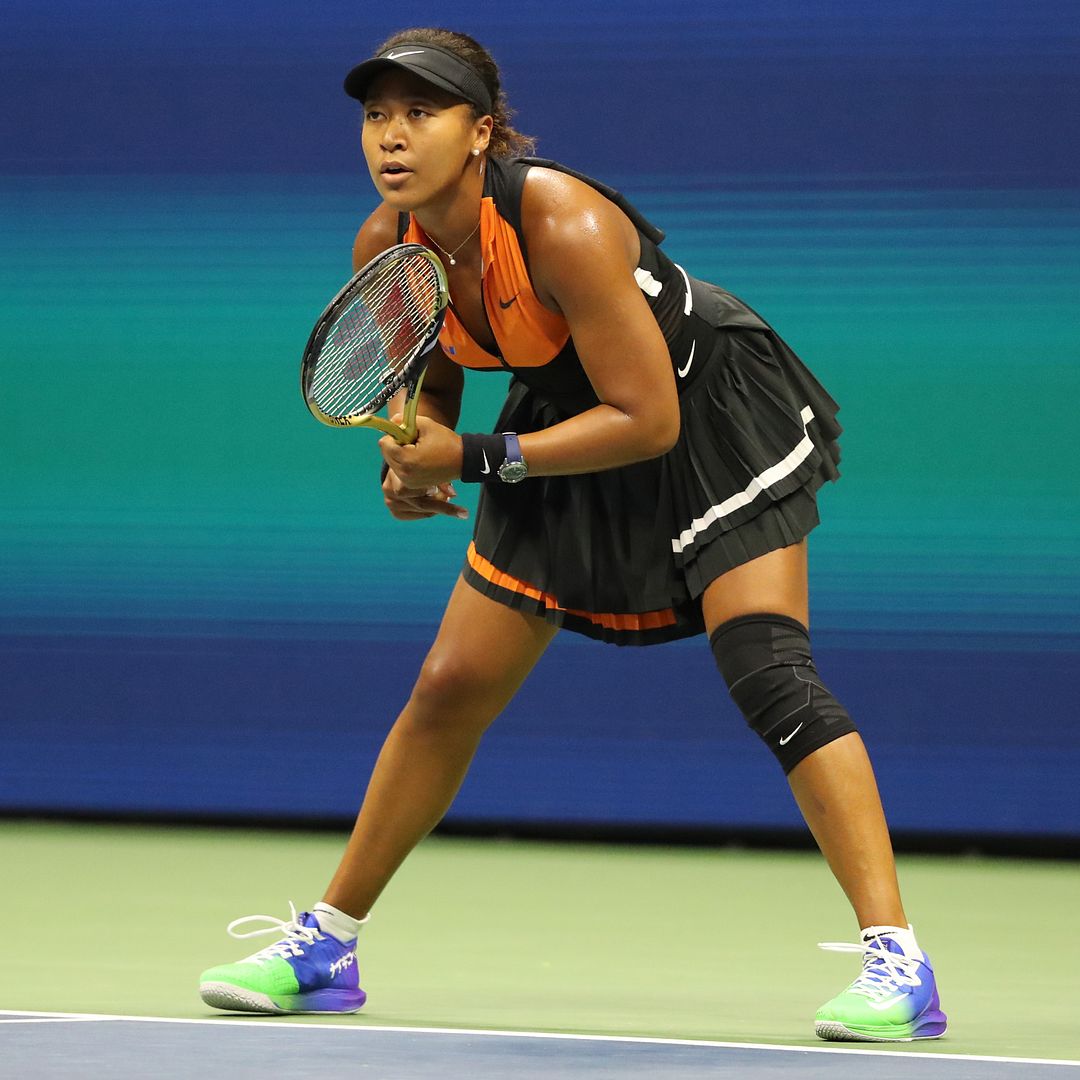 Naomi Osaka got super emotional following a loss at Indian Wells - yes THAT place. Someone heckled her during the match and it affected her performance, so she addressed the crowd following the loss. Now, she's being criticized by other tennis players. Deets inside…
When Naomi Osaka returned to tennis back in January following a four-month hiatus, it appeared to be a promising start for the tennis star. The four-time won the first round of Melbourne Summer Set after defeating AlizeCornet.
On Saturday, the tennis star - who is the 2021 Australian Open champion - faced world No. 24 Veronika Kudermetova during the Indian Wells Masters and things didn't pan out well for the tennis star.
After Naomi dropped her first service game, a heckler in the crowd yelled out, "Naomi, you suck!" It seems the heckling got to her, causing her to perform poorly the rest of the match.
As she was losing 3-0 in the first set, a visibly upset Naomi walked over to the chair umpire to ask if she could take the mic to address the the heckler, promising, "I just want to say something. I'm not going to curse. I don't curse. It's just weighing on my heart,"according to NBC News. 
Naomi's request was denied, however, the officials vowed to kick the heckler out if she did it again. The young tennis player was reduced to tears as she sat courtside.
The tennis star got herself together and resumed the match where she raised her game in the second set, but it wasn't enough to beat Veronika. She bowed out 6-0, 6-4.
After losing the match, Naomi was allowed to take the mic to address the audience, which doesn't typically happen as the loser of the match doesn't normally speak afterwards.
Watch her emotional speech below:
"I just wanted to say thank you."

- @naomiosaka | @BNPPARIBASOPEN | #IndianWellspic.twitter.com/mPpm2Vdzml

— Tennis Channel (@TennisChannel) March 13, 2022
"I feel like I've cried enough on camera. I just wanted to say, to be honest, I've been heckled before, like it didn't really bother me," she explained. She revealed part of why she was so upset is because she remembered when SerenaWilliams and VenusWilliams were heckled at Indian Wells early in their careers.  Well, beyond heckled.  Straight up disrespected is a better explanation.
"I watched a video of Venus and Serena getting heckled here, and if you've never watched it, you should watch it. I don't know why, but it went into my head, and it got replayed a lot. I'm trying not to cry," she continued.
In her mind, she kept replaying the incident where the Williams family was boo'd by the entire stadium in 2001, which promoted the Williams sisters to famously boycott Indian Wells for over a decade because they felt the incident was racist.
Tennis player RafaNadalweighed-in on the drama surrounding Naomi Osaka and her exit at Indian Wells after he defeated Dan Evans in a post-game conference.
"The easy answer for me is I feel terrible about what happened, that never should happen," he said. "Even if is terrible to hear from that, we need to be prepared for that, no? At the same time, as we like a lot when the people are supporting, when something like this happens, we need to accept and move forward, no? We need to resist these kind of issues that can happen when you are exposed to the people, no?"
He wished Naomi the best and said he hoped she recovered from the incident.
"I understand that probably Naomi, suffered a lot with these, probably kind of issues that she has, mental (health) issues. The only thing that I wish her is recover well from that and wish her all the very best," Rafa said.
Tennis player AndyMurray sympathized with Naomi over the incident during his post-match conference after losing.
"It's a difficult one. I've often thought watching certain sports, I wouldn't say I've often seen it loads in tennis ... but if I watch a football or a soccer match and a player's going to take throw-in or a corner kick and the crowd are just hurling insults at those individuals. I always think, how is that allowed? Like, you can't do that," he said.
Tennis is one sport that isn't traditionally filled with hecklers.  In fact, it's strictly prohibited and even cell phones ringing during matches is looked down upon.  Tennis umpires are known to be tougher than librarians in keeping the silence.  But, it's become apparent they let many more things slide over the years - especially when it comes to The Williams sisters. 
Over the last year the 24-year-old has been open about her mental health struggles with anxiety and long bouts of depression, even stepping back from tennis, withdrawing from last year's French Open after opting to NOT do media interviews against tournament rules. At the time, she said she didn't know when she would ever play again and took a four-month hiatus, however, her return is seemingly rocky.
Although many say the pressure and hecklers are all apart of the game, we hope she doesn't have to deal with this again. Again, she's still very young trying to navigate life with the world watching.
Photo: Leonard Zhukovsky/Shutterstock