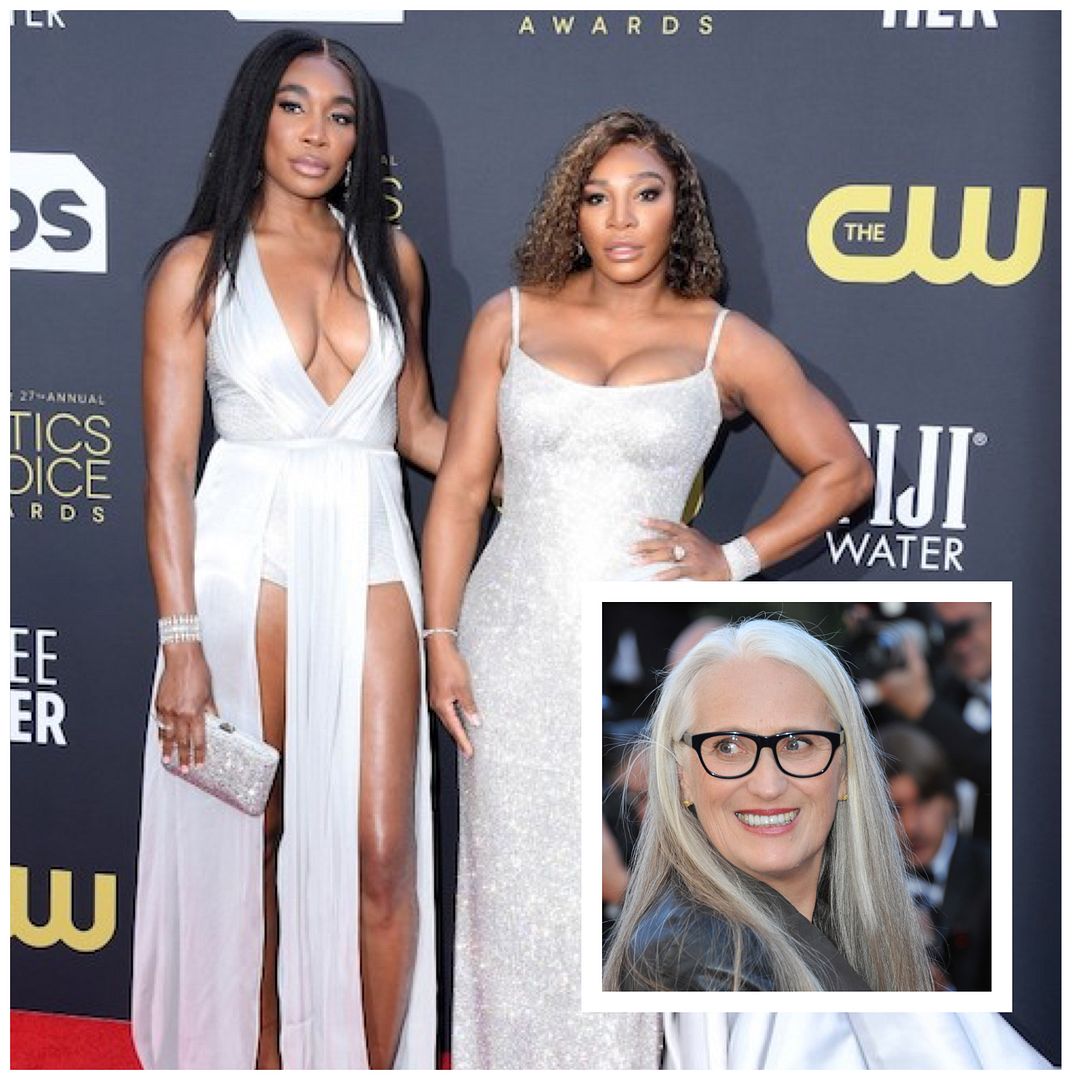 The Power of Dog director JaneCampion is offering up an apology for inappropriately and disrespectfully addressing tennis superstars Venus and SerenaWilliams as they presented her with an award at the 2022 Critics Choice Awards.
Read her apology inside…
Venus and SerenaWilliams floated to the 2022 Critics Choice Awards - bothing rocking Versace - in support of their film, King Richard, starring WillSmith, who won the Best Actor award.
The tennis superstars were tapped to present the Best Director award at the Critics Choice Awards. JaneCampion - who directed The Power of Dog - was the winner and she started off her acceptance speech sharing how in awe she was to be in a room with such incredible women.
"Venus and Serena, what in honor to be in the room with you," she said before joking about taking up tennis lessons. She even jokingly invited Will Smith over to "give me lessons. I would truly love it."
Then, she went on this tangent, sharing how she had to quit tennis because she got "tennis elbow." At this point, it was giving weird vibes and then it went left.
The director threw some shade at the men that she were up against in the Best Director category at the expense of the Williams sisters.
"I give my love out to my fellow….the guys. The nominees," she said."Serena and Venus, you are such marvels. However, you do not play against the guys like I have to," she said before laughing.
This was Venus' response right after: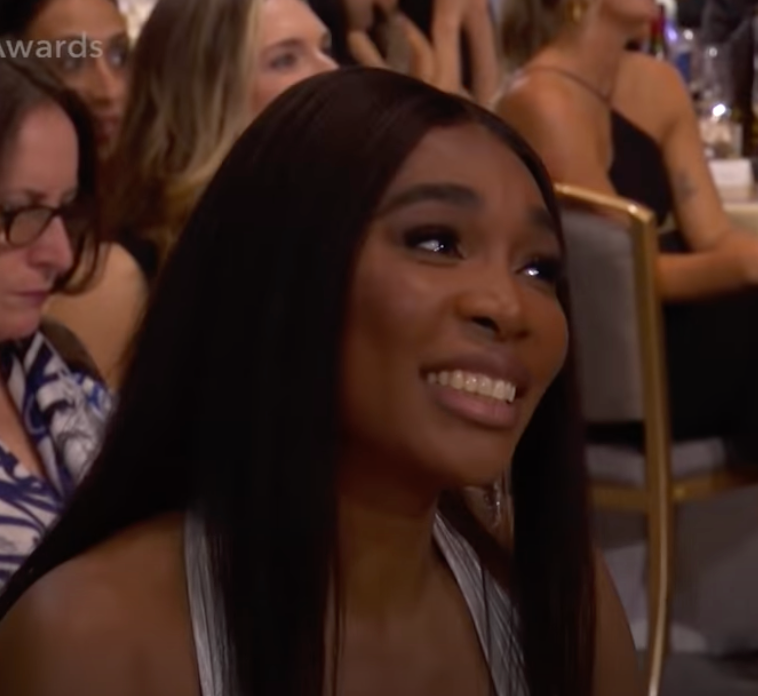 Like, sis. Chill.
Watch the awkward moment play out below:
Folks took issue with her comment (especially since it was inaccurate and seemingly dismissive) and sounded off on social media. The Williams sisters have, in fact, competed against men in a mixed doubles team event.
Now, she's apologizing.
In a statement, Jane backtracked on her "thoughtless" comment where she alluded that what she does in film is somehow harder and therefore better than what Venus and Serena have achieved.
"I made a thoughtless comment equating what I do in the film world with all that Serena Williams and Venus Williams have achieved," Jane said in a statement. "I did not intend to devalue these two legendary Black women and world-class athletes."

"The fact is the Williams sisters have, actually, squared off against men on the court (and off), and they have both raised the bar and opened doors for what is possible for women in this world. The last thing I would ever want to do is minimize remarkable women. I love Serena and Venus. Their accomplishments are titanic and inspiring. Serena and Venus, I apologize and completely celebrate you."
No word from either of the Williams sisters about the ordeal. However, Venus posted an ad about equal pay today that's quite fitting:
This situation brings us back to a tweet Serena shared just two weeks ago:
No matter how far we come, we get reminded that it's not enough. This is why I raised $111M for @serenaventures. To support the founders who are overlooked by engrained systems woefully unaware of their biases. Because even I am overlooked. You can do better, @nytimes. pic.twitter.com/hvfCl5WUoz

— Serena Williams (@serenawilliams) March 2, 2022
"No matter how far we come, we get reminded that it's not enough," she tweeted.
SO true for black women.
Photos: Featureflash Photo Agency/Shutterstock