Jussie Smollett'slawyers and family are doing all they can to get the former "Empire" actor out of custody, following reports that he was admitted to a "psych ward." The actor's legal team filed an emergency motion because the Smollett Family is concerned about his safety after they claim to have received messages and phone calls threatening to harm the actor.
Details inside…
Four days into the 150 day sentence, Jussie Smollett remains in protective custody at the Cook County Jail while his family and lawyers try to get him out.
The former "Empire" actor's lawyers filed an emergency motion to pause his sentence and grant bond after he was sentenced to 150 days at Cook County Jail by Judge James Linn. The actor's first days behind bars began in protective custody, separated from other detainees and watched by security cameras and an officer, jail authorities revealed.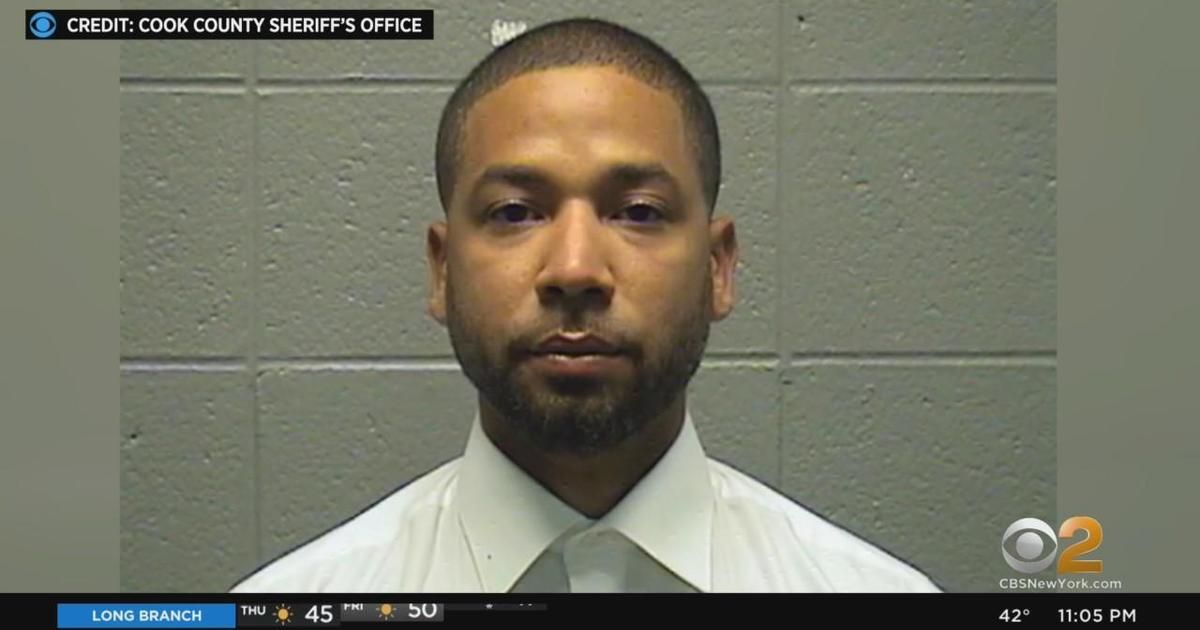 Last week, Jussie was found guilty of lying to police that he was a target of a racist and homophobic attack in 2019. Along with the jail sentence, Judge Linn ordered him to 30 months of felony probation, he has to pay more that $120,000 in restitution to the city of Chicago, and he has to pay a $25,000 fine.
His lawyers filed the emergency motion last Friday, seeking the actor's release pending his appeal (which was filed after his sentencing) because they argue the 39-year-old actor is in danger and is the target of online threats of physical harm.
The family says they received very disturbing, anonymous phone calls that threaten to harm the actor. They let Rolling Stone hear one of the voicemails they have received.
"I hope what they do to that guy in jail — here's what they're going to do, right. They're going to take a broom handle, and take that little [expletive], shove it in there, and he's gonna go, '[shrieking sound],'" the person in the call says, as transcribed by Rolling Stone.  
The site noted the threat seems to be referencing the 1997 assault on Abner Louima in Brooklyn, NYC that was committed by 70th precinct officer Justin Volpe, who is currently serving 30 years in prison for the brutal crime.
The actor's legal team also argued he should be released because he has a higher chance of contracting COVID-19 due to his compromised immune system and should be let out due to high case rates in jails. Jussie's health condition, the potential threats, and the fact he's being held in "solitary confinement" (which could cause damage to his mental health) are the reasons included in the emergency request to have him released from prison.
The actor's youngest brother, Jocqui Smollett (who was the first to reveal Jussie was in a psych ward), visited him recently and he said Jussie in being held in a jail cell by himself and that he's being monitored in the medical wing where no special treatment has been given to him. He shared the whole ordeal has been a mental marathon for Jussie and their family, but his brother is "very strong."
"We're just focused on getting our brother out of jail. He should have never been put in jail," Jocqui revealed. Peep the clip below:
Just hours ago, Jocqui updated fans on "Day 5" and revealed Jussie has been moved to a new jail cell out of a psych ward that has a bed. Before, he was sleeping on a restraint bed, but now he's in a jail cell that actually has a bed. Jocqui thanked fans for putting pressure on Cook County with the #FreeJussie hashtag on social media and encouraged fans to keep using the hashtag and calling the jail to check on him. Peep the clip below:
On Sunday, Jussie's former "Empire" co-star Taraji P. Henson took to social media, posting the #FreeJussie hashtag with a message about inequality.
"I am not here to debate you on his innocence but we can agree that the punishment does not fit the crime," she said. "Emmett Till was brutally beat and ultimately murdered because of a lie and none of the people involved with his demise spent one day in jail, even after Carolyn Bryant admitted that her claims were false. No one was hurt or killed during Jussie's ordeal. He has already lost everything, EVERYTHING! To me as an artist not able to create that in itself is punishment enough. He can't get a job. No one in Hollywood will hire him and again as an artist who loves to create, that is prison. My prayer is that he is freed and put on house arrest and probation because in this case that would seem fair. Please #freejussie," she wrote.
Thoughts?
Photo: Brian Cassella/Chicago Tribune via AP/Cook County Sheriff's Office