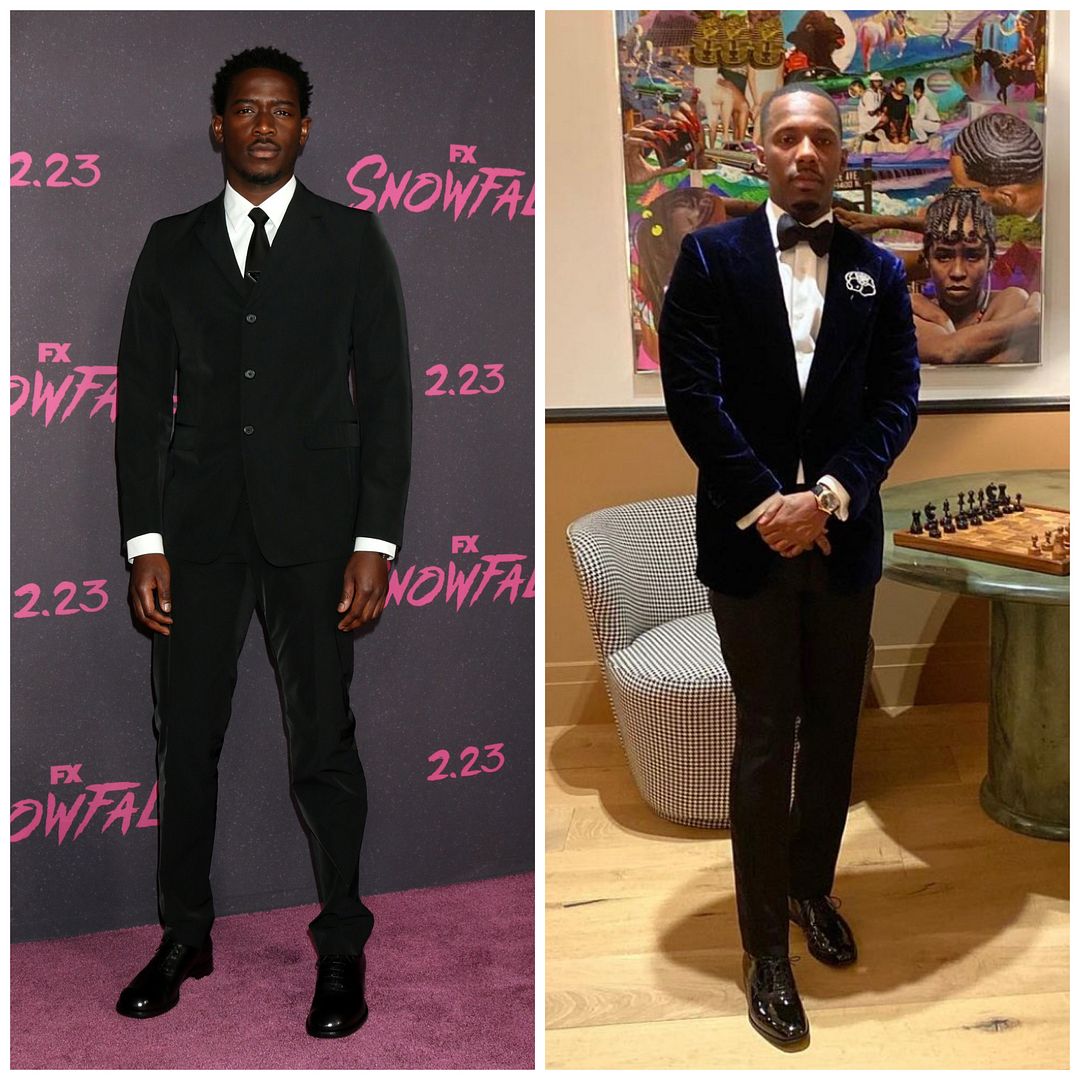 Damson Idris says he's gearing up to put some RESPECK (no typo) on sports mogul RichPaul's name in an upcoming biopic. The British hottie also react to those Saweetie dating rumors again. Everything inside…
We all know LeBron James as an NBA icon. And he had his sports agent, Rich Paul, to help him reach that elite level.
"Snowfall" actor Damson Idris has a close relationship with Rich Paul. So much so, he considers Paul to be a big brother figure in his life. So, when he got word that he was working on a biopic, Damson was more than happy to take the lead so he can help show the world Rich's rise to the top.
The British hottie stopped by Power 105's "The Breakfast Club" where he spilled tea about his upcoming role. However, he stayed tight-lipped about any details.
"I'm about to play Rich Paul," he said. "He called me and he said 'tell the world.' I think we should. It's time we start cherishing black moguls, and Rich is someone people need to know. This guy has completely changed the game and I am happy and fortunate to call him a big brother and I can't wait to honor his story."
Peep the clip above.
At the age of 21, Rich met LeBron (who was still in high school) at an Akron airport in hopes of selling him a throwback jersey. At that point in his life, Rich was selling jerseys out of his trunk trying to get his business off the ground. They kept in touch and the rest is - as they say - history. 
Listen, Rich Paul def has a rags to riches story as black sports agents are few in number. Nabbing a top-tier client like LeBron James was a BIG deal and totally changed his career. We can't wait to see it.
As for Idris' dating life…
Back in November, Damson and content queen Saweetie sparked dating rumors when the "Snowfall" actor shared a video on his IG Stories of the ICY GRL playing Beethoven's "Für Elise" on the piano as he filmed her before they both broke out in laughter. The clip instantly went viral with fans speculating that a romance was budding. 
"No, no, me and that queen are just friends," Idris explained. "She's a great piano player. And I didn't know she could play piano—I didn't even think the world knew. So I was like, 'Oh this is a cool moment.'"
"She's a huge Snowfall fan. That day we were at lunch, I think talking about how we could collaborate. She wanted to show me her new place because I love CB2 and I was going to give her some ideas about furniture and art, and then boom, we went. She was playing the piano. That's it. I was in there for like five minutes and I dipped out. She's a friend of mine."
Peep the clip above.
In a recent interview with GQ, Idris told the magazine that "she's just a friend" and that he's single now after being a nine-year relationship. 
During the radio chat, Damson laughed off the viral video of his acting idol, Denzel Washington, not knowing who he was when he was asked about him on the red carpet.
"Above all things and all that noise, Denzel Washington is my idol. He's like a God to me and I will never have anything bad to ever say about him," Idris said.
Damson said he hasn't met Denzel yet, but he hopes the veteran actor is now watching "Snowfall" to find out who he is and to see his work.
You can check out the rest of Damson's interview with "The Breakfast Club" below:
Why is this man so fine?!
Photos: Jean_Nelson/Depositphotos/Rich's IG