Kimora Lee Simmons is all caught up in embezzlement drama brought on by her estranged husband Tim Leissner as she has been accused of helping her ex hide tens of millions of dollars. The ex-Goldman Sachs banker pleaded guilty to money laundering for his involvement in the multibillion-dollar 1MDB scam.
Marital privilege would typically come into play, however, Tim admitted he photoshopped divorce papers from his previous wife to marry the Baby Phat honcho. Details inside….
Kimora Lee Simmons may have called it quits with her estranged husband Tim Leissner, but she's still very much involved in his legal drama.
In 2018, Tim Leissner - former chairman of Goldman Sachs' Southeast Asia business - pleaded guilty to paying millions of dollars in bribes to government officials in Malaysia and Abu Dhabi. Striking a deal with the government, Leissner was ordered to forfeit $43.7 million as part of his guilty plea to avoid jail time. He also agreed to testify against his former colleague/alleged fraudster Roger Ng, who has pleaded not guilty.
Now that he's the government's star witness, his messy love life has been all in the headlines.
The Baby Phat honcho - ex-wife to Hip Hop mogul Russell Simmons - has been accused of helping Tim hide tens of millions of dollars that was stolen in the $4.5 billion 1Malaysia Development Berhad (1MDB) embezzlement scheme. Leissner, Ng, and a Malaysian financier, Jho Low, were charged by federal prosecutors in Brooklyn over their alleged role in the loss of funds from 1MDB.
The former fashion model's lawyers are denying the allegations made against her.
According to reports, Ng's lawyers are asking a Brooklyn federal court judge to allow them to present evidence that Kimora did indeed help Leissner launder at least $80 million that was stolen from 1MDB. Ng's legal team claims Kimora was listed as the owner of shell companies registered in Seychelles, Delaware, and California that were used by Leissner to funnel cash obtained from a "Kuwaiti sheikh." The lawyers allege Kimora and Tim traveled to Lichtenstein in 2018 "for the express purpose of creating a trust for 'asset protection' — hiding Leissner's ill-gotten gains, which had been transferred to Ms. Simmons Leissner's name."
The fashion mogul's lawyers deny the allegations, claiming their client "did nothing wrong."
"The allegations made by Mr. Ng's counsel against Kimora are patently false and we look forward to a successful conclusion in court," Kimora's attorney David Willingham, told The Post. 
Kimora's legal team also claim any communications between Kimora and Tim are protected under marital privilege laws and are thus inadmissible in court. Not so fast.
Ng's legal team argues marital privilege doesn't apply since Tim testified he "faked" his divorce from his previous wife, Judy Chan Leissner, to marry Kimora. Chile…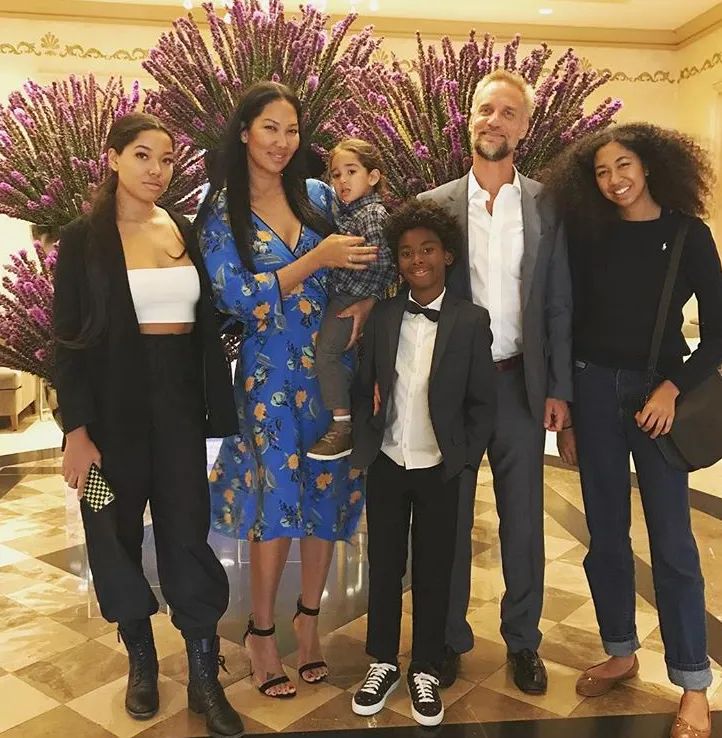 In fact, the 52-year-old former Goldman Sachs banker admitted that he twice "faked" his divorce from two women in order to re-marry and that he exchanged vows with former model Kimora Lee Simmons while still legally wed to his previous spouse. Kimora & Tim "secretly" tied the knot in 2014 and share a son - Wolfe Lee Simmons. 
"I photoshopped the divorce document," Tim Leissner confessed on the stand, according to Bloomberg. "Did Judy Chan know?" asked prosecutor DrewRolle. "Yes," he said. "Did Kimora Lee Simmons know that?" Rolle asked. "No," Leissner said.
"Judy did not want to make any transfers related to my new family life in Los Angeles," Leissner told the jury—saying that he lied and told Chan that the money was for Low. "It didn't work," with Chan, he said. "I think she did some research on the Internet and found out I was trying to buy this house."
Wow. He also admitted to jurors that one of his mistresses blackmailed him into buying her a $10 million mansion. Womp.
The legal troubles don't stop there.
Kimora's first husband - Russell Simmons - is suing the former model and her estranged husband after making claims that they attempted to defraud the energy drink company, Celsius, in which they are all investors in.
According to PEOPLE, Russell has accused Kimora and Tim of fraudulently transferring his stocks to pay Leissner's $44 million fine after his guilty plea to criminal conspiracy to commit money laundering. Russell wants Kimora and Tim to reaffirm his 50% of Celsius shares, pay money and punitive damages, along with legal fees.
Whew!
All the folks who BASHED Jordyn Woods during that Tristan Thompson drama are getting their karma, aren't they?
Photo: Instagram