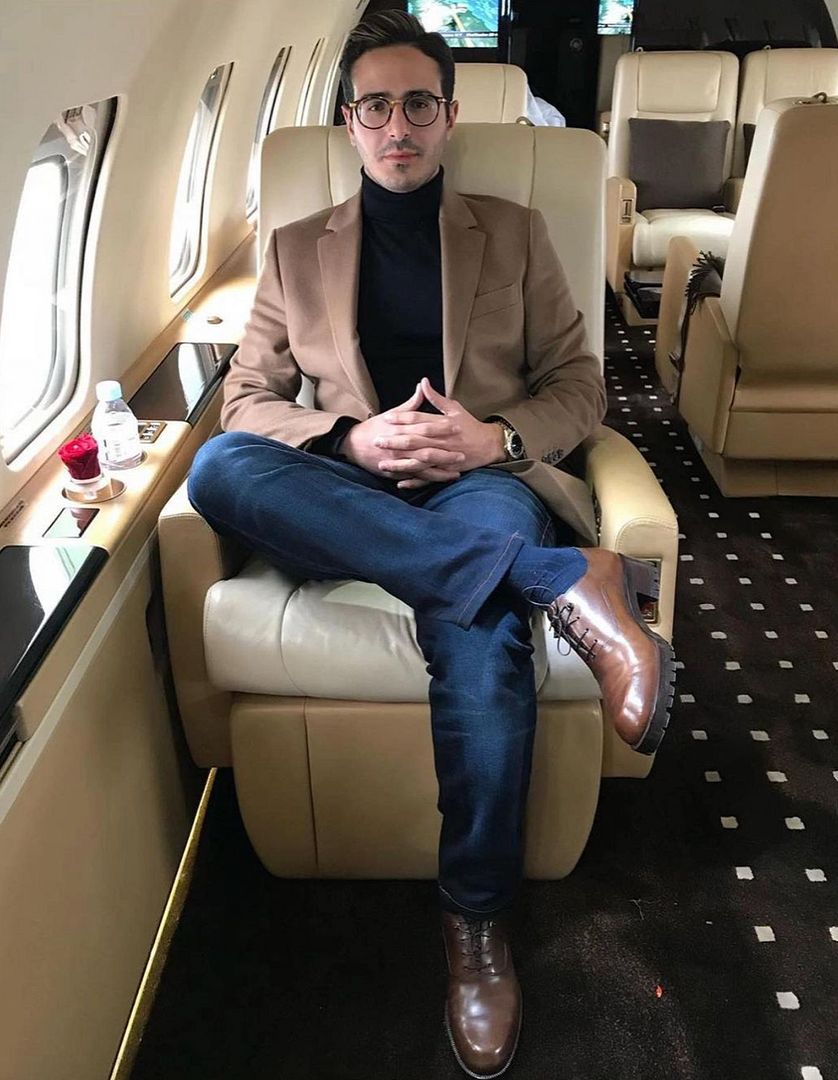 Ha! Even scam artists get scammed! Shimon Hayut - aka Simon Leviev "The Tinder Swindler" - was swindled out of $6,600+ by someone who promised to get his Instagram account verified.
Also, "The Tinder Swindler" himself was recently hit with a lawsuit by Israeli diamond tycoon Lev Leviev for using the Leviev last name. Deets inside…
It appears karma is starting to creep up on "The Tinder Swindler."
Shimon Hayut - aka Simon Leviev - is feeling the affects of the popular Netflix documentary that documented his elaborate scheme he put into play against several women. The streaming giant premiered "The Tinder Swindler," which was about a group women who claimed they were victims of Simon. Apparently, he used dating apps, specifically Tinder, to swindle millions of dollars from women online.
Well, the tables were recently turned as he was swindled out of $6,664 by a "woman" who claimed "her boyfriend" worked for Meta (Instagram's parent company). According to TMZ, the woman reached out to Shimon via Instagram DMs and assured him her boyfriend could get him and his girlfriend - Israeli model Kate Konlin - verified on IG.
The IG swindler told Shimon they could get his IG account verified as well as delete fake accounts impersonating him if he coughed up some cash, which amounted to $6,664. The payments were sent via PayPal through two separate transactions — one for him and one for his model girlfriend.
Peep the receipts: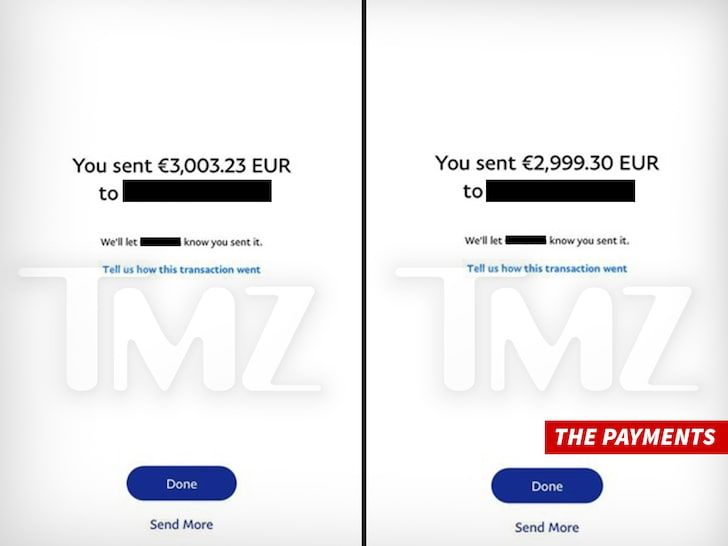 After sending the coins, Simon's manager became suspicious and reached out to an actual Meta employee to verify the claims. They confirmed Meta does not charge for verifications. Shortly after receiving the payments, the IG swindler deleted all of their accounts. Womp.
TMZ reports Simon's account ended up gettig verified by actual IG after he reached out to them about this, but we weren't able to find his alleged account. However, we did find his current girlfriend's account and it's verified.
The 24-year-old model has turned off the comments on her posts.
Recently, Kate joined Shimon for an interview with "Inside Edition" where she confirmed he has NEVER borrowed money from her. He claims he's a businessman who invested in Bitcoin and that's where his fortune comes from. Peep the clip below:
Hmph.
The three women in the documentary say they are still paying off debt he helped them accrue. Simon has never been charged with any crimes related to the women in the documentary, however, he did spend two years in a Finland jail for defrauding other women in 2015.
News of the Tinder Swindler getting swindled comes amid reports that Israeli diamond tycoon Lev Leviev is suing Shimon for impersonating his family's name. According to the lawsuit, Shimon "made false representations as being the son of Lev Leviev and receiving numerous benefits (including material ones), cunningly and using false words, claiming to be a member of the Leviev Family, and that his family (Leviev) will pay and bear the costs of his benefits."
NBC News reports:
Guy Ophir, the Leviev family's attorney, said in a statement Monday that the lawsuit was "only the beginning of a number of lawsuits."

"In the next faze we will file a monetary suit against Simon and any other affiliate that will work with him, including some websites that have Joint ventures with Simon and/or have offered to buy cameos from him," the attorney said in a statement. "Anyone that will try to capitalize from this scheme will be sued."

In a statement to NBC News, Chagit Leviev, the daughter of Lev Leviev, said the lawsuit was the "first step" to ensure that Hayut "face[s] justice and get[s] the sentence he deserves."

She continued: "Shimon Hayut is a fraud who stole our family's identity and has tried to exploit our good name to con victims out of millions of dollars. He has no relation to the Leviev family and has no affiliation with our company LLD Diamonds."

"I am relieved that his real identity and actions have been globally exposed, and hopefully this will bring an end to his unscrupulous actions," Chagit added.
After his two-year jail sentence in Finland, Shimon Hayut was sentenced to 15 months in prison in Israel in 2019 after being convicted of four fraud charges. He spent five months behind bars and was ordered to compensate his victims a total of more than $43,000.
Photo: Instagram