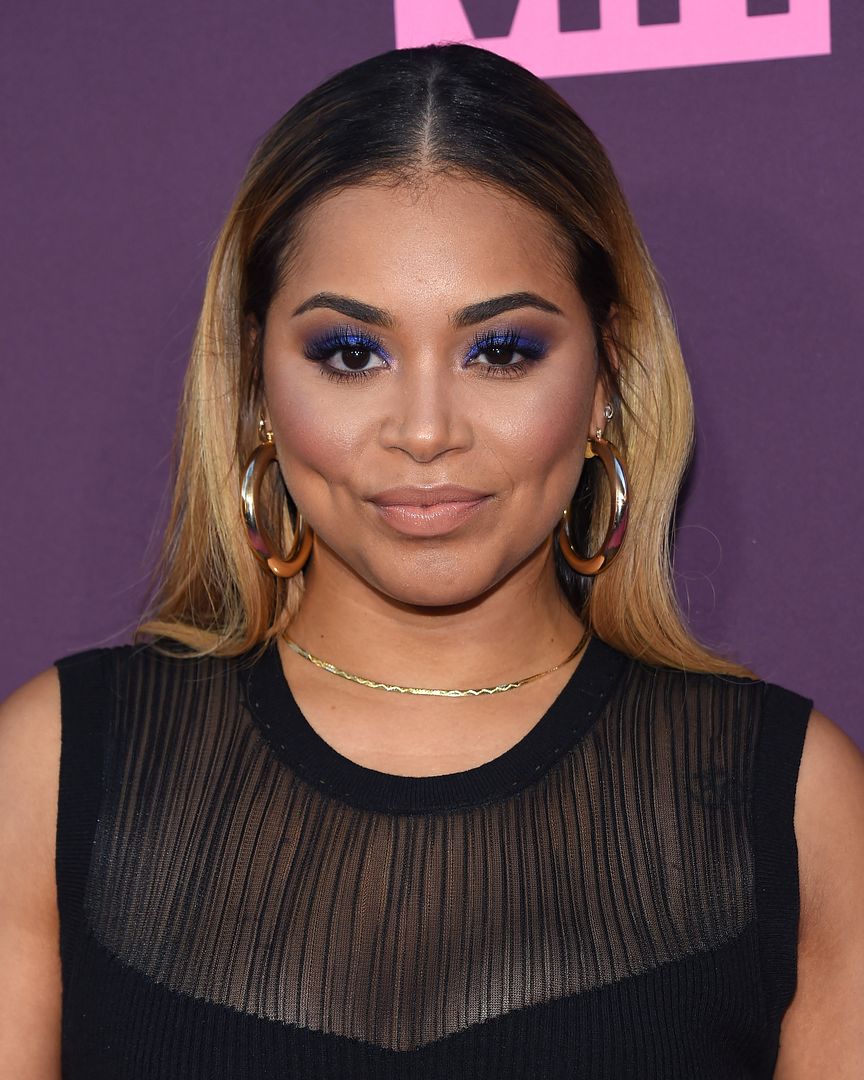 Lauren Londonis trending on social media after dropping some profound gems about healing from trauma, how to recover from extreme loss and how she's navigating her spiritual journey following the death of her soulmate, Nipsey Hussle.
Soak in the profound message inside…
Actress Lauren Londonwas living the fairytale life she dreamed of with her life partner/rapper Nipsey Hussle and their three children. Nipsey's rap career was taking off, Lauren was booking acting and modeling gigs and everything was going great for the couple.
Sadly, Nipsey – a well-respected community leader, rapper, and businessman whose real name is Ermias Asghedom – was fatally shot outside of his own store, The Marathon, on Crenshaw & Slauson on Sunday, March 31, 2019. According to the autopsy, the Grammy winning rapper died of multiple gunshot wounds to the head and torso.
The "Games People Play" actress sat down with life coach/former Hindu monk Jay Shetty for his "On Purpose" podcast where she opened up about trauma, spirituality and how to recover from loss.
"When you have this plan for your life - as you should - if or when that gets derailed and you have Plan B now to go off that you didn't plan on, it is the ultimate test of surrender. Because at the end of the day, as much control that we think we have, we do not. And it's actually very powerful to surrender. We think that it's a weakness, but it's so much power in letting go and flowing with the river."
She continued,
"Life is going to do what it's going to do. We're all going to get chin-checked by life one way or another, so I might as well focus on my enlightenment and roll with the river and not fight with the rocks."
A word! Peep the clip below:
This week on the podcast I speak with @laurenlondon about how the tragic death of her partner has helped strengthen her faith and so much more. Full talk here https://t.co/hXmYutsGAkpic.twitter.com/65KGgHIvoJ

— Jay Shetty (@jayshetty) February 28, 2022
The "ATL" star also talked about healing from childhood trauma, using her pain/story to help and encourage others, ealing with things that are out of your control, maintaining the spirit of celebration, and reconnecting with God.
Fans have expressed their gratitude in droves on social media after listening to Lauren's episode, causing it to trend for over 24 hours:
Lauren London said, you better love the people God loaned you because he's going to want them back one day, and I felt that.

— (@freddymonet) February 24, 2022
I feel like Lauren London has a deep story besides the passing of nip (which was tragic within itself) but I feel like there's a lot of depth to her.

— Tee (@tbellaa__) February 28, 2022
Lauren London said, "when things don't go as planned, we have to surrender and flow with the river and not fight the rocks." pic.twitter.com/gmqDnOrSQx

— spicebae (@spicebae_) February 28, 2022
Lauren London has such a great light ! She is incredible with words. God Bless her

— (@she_IS_Keira) March 1, 2022
That Lauren London interview really resonated with me when she said "Life is gonna do what it's gonna do and we are all gonna get chin checked by life one way or another so I might as well focus on my enlightenment and roll with the river and not fight with the rocks"

— pam beesley (@_deborahlynn) March 1, 2022
Today's Chalkboard Quote thanks to Lauren London pic.twitter.com/1thifNonCx

— SunKissPecan79 (@P3canParadis3) February 28, 2022
You can listen to the full podcast here. 
Photo: DFree/Shutterstock