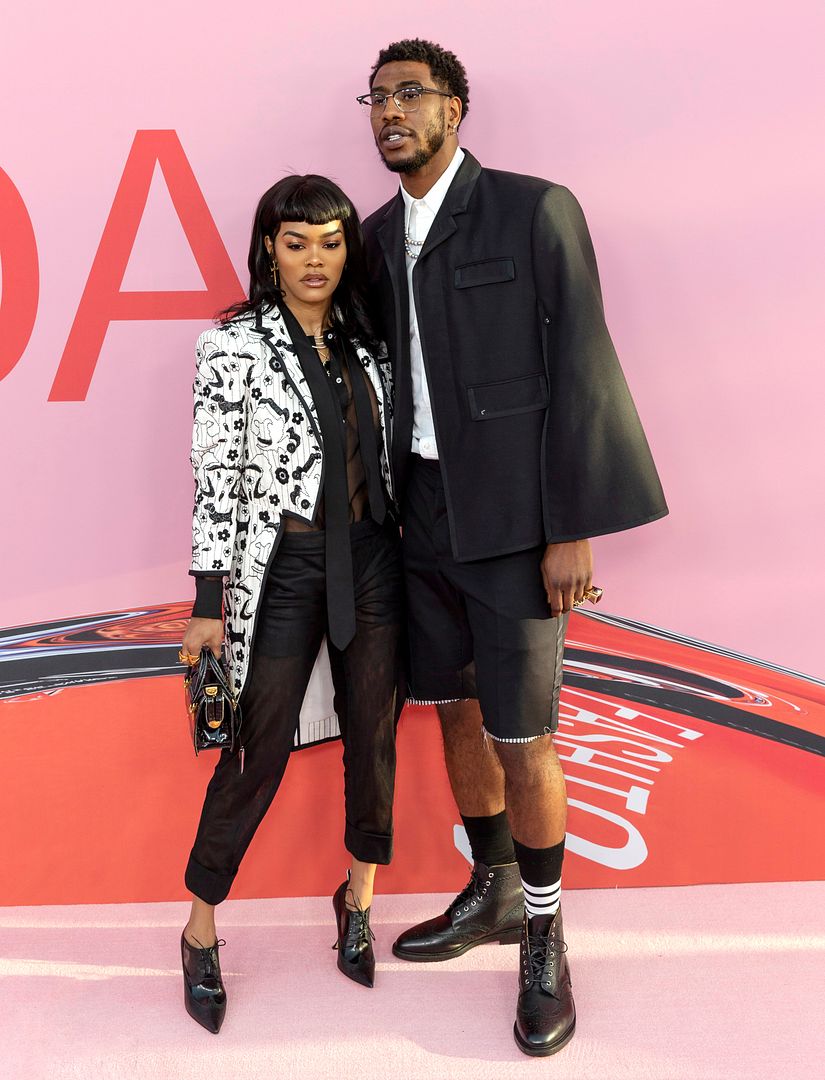 Teyana Taylor responds to a viral TikTok video which alleged she overdosed on "drugs" after she allegedly found out her husband, Iman Shumpert, cheated on her. She wants everyone to know the entire story is CAP and she's mad folks even believed this white woman's made up story about her during Black History Month.
Deets inside…
Teyana Taylor isn't here for folks speaking rumors about her relationship.
Before the weekend rolled around, a TikTok video about Teyana and Iman Shumpert's relationship started gaining traction. The woman behind the TikTok account claims people send her stories about celebrities and she reenacts them. The TikToker received a story from someone who claims they were an assistant to the singer and that they witnessed They "overdose" on "candy" - which was a reference for drugs - after learning Iman allegedly cheated on her.
The caption of the video (which has been deleted or hidden) read, "November '21: Me working as an assistant for…singer (female emoji) with TV show and two daughters. Her watching her husband on TV and him being showered with accolades for his performance (background is the show Dancing With The Stars)."
Peep the entire clip below:
Now….. hold on pic.twitter.com/aZS49rKwyF

— thassabigwordforelmo (@tiabbea) February 24, 2022
The TikToker took the video down.
In a now deleted post, the "Bare With Me" singer addressed the drama, confirming the story is FALSE and warned the woman who re-enacted the story better get her coins ready, alluding that she's going to sue!
In November 2021, Tey posted a photo of herself in the hospital after pulling out of a performance at the Premier Theater at Foxwoods Resort Casino in Mashantucket, CT.
"The person who sent in this CAP a** TikTok story is a fool, the person who 're-enacted' this CAP a** story is a fool (she better have her court coin ready) but the people who believed the CAP a** story are biggest fools smh," she wrote.
"Y'all allowed a YT girl to pull some sh*t like this during black history month???," Tey asked. "1. NO ONE have been 'hired' or 'fired' on my team. My whole staff is my family & all still currently work for me. 2. I DO NOT DO DRUGS, sh*t I don't even smoke weed & I only drink occasionally. 4. If I overdosed where's the 911 call?? How would I be able to walk myself in to the hospital? How would I be able to get discharged from the hospital in less than 4 hours?? How would I be able to perform in ATL perfectly 2days later?," she asked.
She continued, "3. NOBODY AND I MEAN ABSOLUTELY NOBODY CAN MAKE PETUNIA OVERDOSE on a damn thing. I'd kill @imanshumpert fine a**, put him in a nice suit and bury him my damn self before I EVER let him or ANYBODY to push me to drugs or take myself out."
Teyana said no one is spilling HER tea because it "ain't mine to spill. Clout seems to be the only true 'CANDY' involved in this whole situation.'
Check it:
The singer/actress said there are bigger issues to be worried about: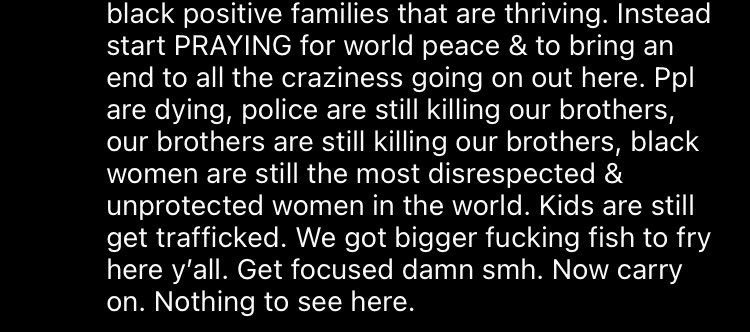 Welp. There you have it.  
Photo: Ovidiu Hrubaru/Shutterstock