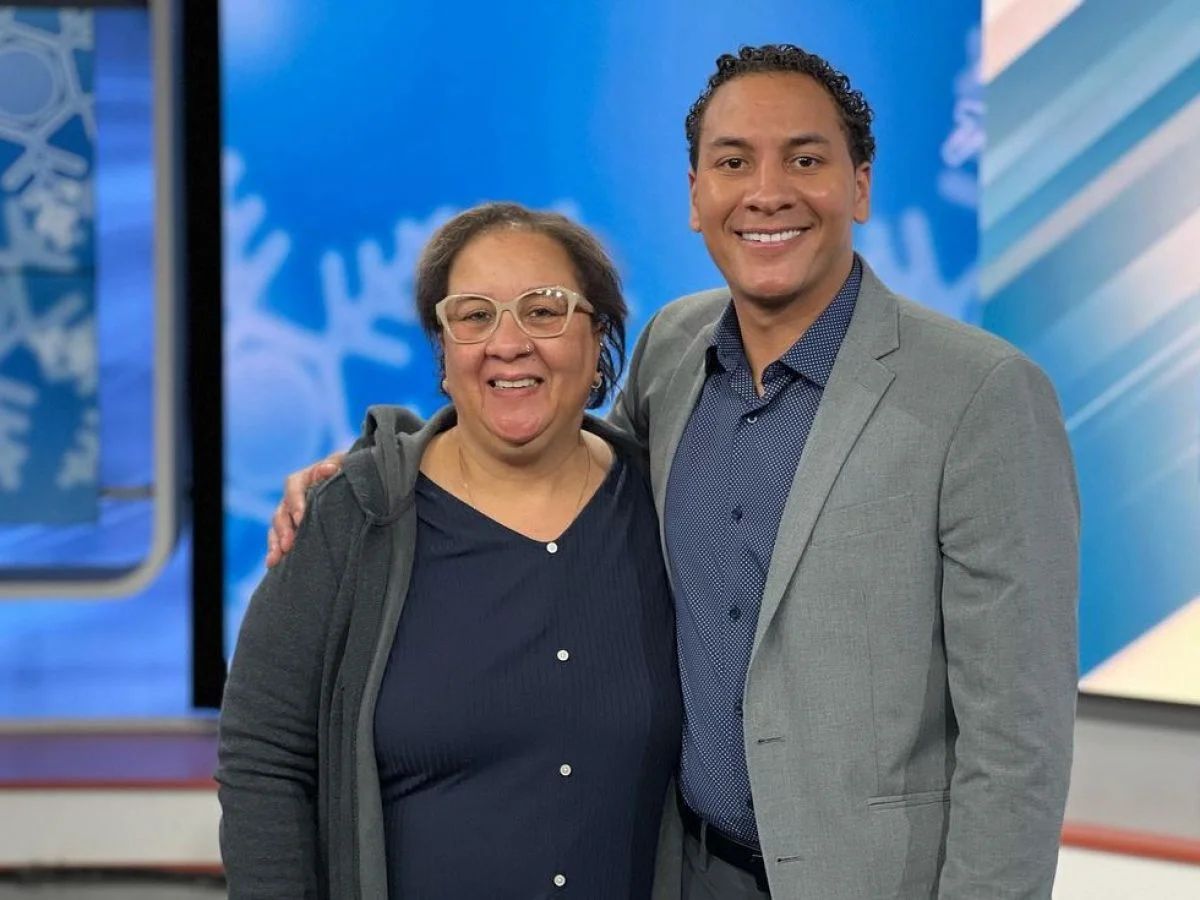 One thing a mother is going to do is - MOM! The Internet is collectively laughing out loud after the mother of Ohio news reporter Myles Harris pulled up on him while he was out on assignment. Catch the feel good (and funny) moment inside…
No matter your age, a mother who loves her child will always be their biggest supporter. Even if it means getting in the way - just a tad.
WSYX ABC 6 reporter Myles Harris was out in the streets of Columbus, Ohio, doing his job - reporting the news - when he was met with a surprise. As he was preparing to record a news segment, he recognized a familiar face coming down the street: his mother.
"This my mom, hold on," Myles said to his cameraman, DeAngelo Byrd, after throwing up his arms is disbelief. The cameraman conveniently recorded the cute encounter, while laughing.
"Hi baby!" She yelled out of her car just as happy as ever.
"I'm trying to work right now and you're over here calling my phone," he said."This is Denangelo. You can say 'Hi.' Don't be holding up traffic because you have cars behind you," he said before she pulled off.
"Alright," she responded after blowing him a kiss. Adorbs!
"Typical Sandi,Yes, typical Sandi…" he captioned the now viral clip on his Instagram.
Check out the hilarious mother-son moment below:
"Per my mom, this was a coincidence," Myles dished to "Good Morning America on Thursday about the viral moment. "She was going out to run an errand and saw our marked car — and next thing you know the video tells the rest."
Thanks to the viral video yesterday, Myles and Sandi Harris are interviewed on Good Morning America this morning. Myles played tennis for DeSales and he is a reporter for WSYX. Good job, Myles! @ThisWeekSports@SFDBoysTennispic.twitter.com/iW6GtiIkut

— Scott Gerber (@OhioTennisZone) February 24, 2022
"He's my biggest accomplishment. I am very, very proud," said Ms. Sandi.
After going viral, Myles Harris shared photos of himself and his mother with the caption, "Wouldn't be able to do it without my best friend #hibaby"
Aww! We love to see it. 
Photo: Myles' IG