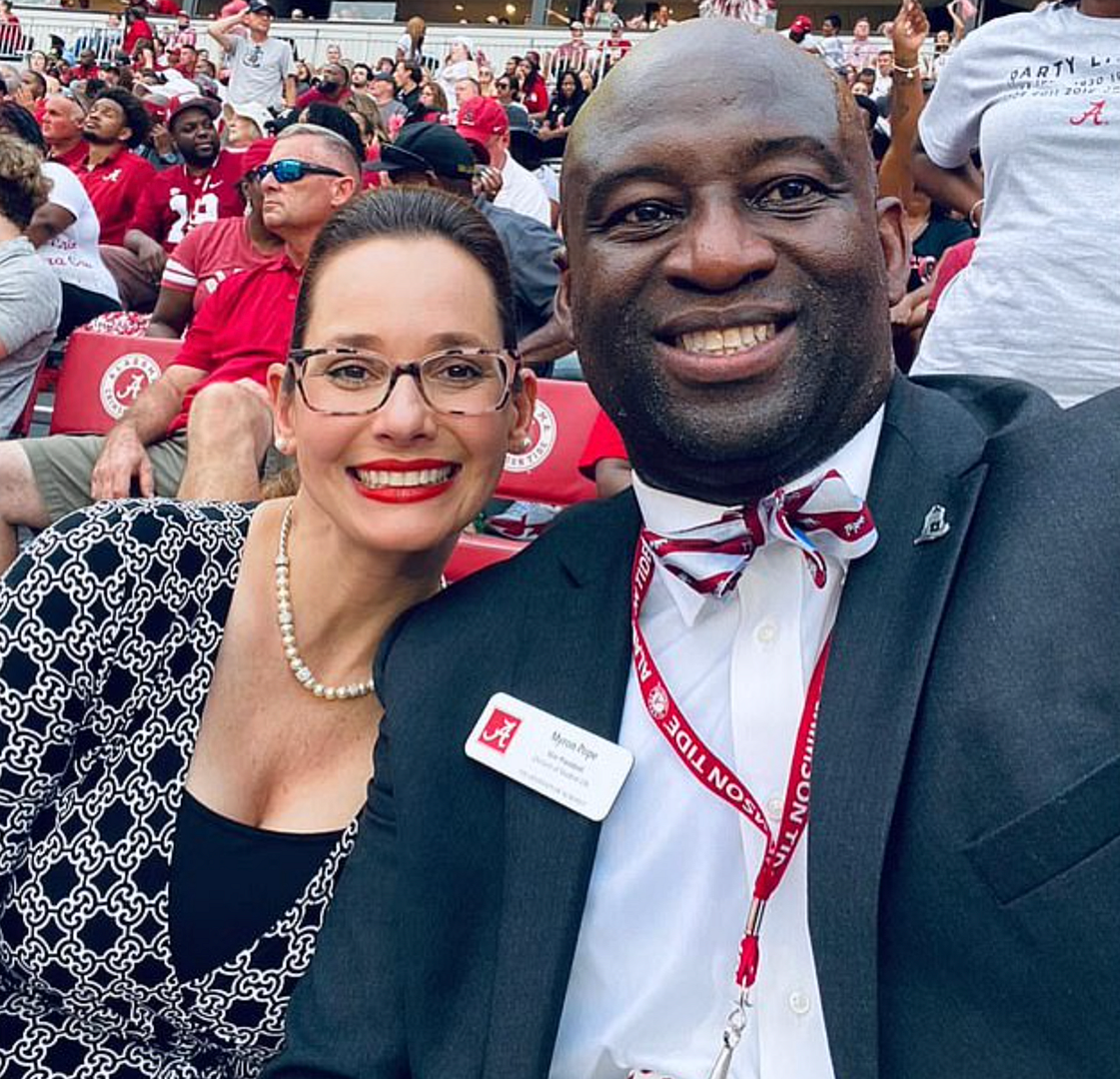 Myron Pope - University of Alabama Vice President for student life and married dad - has resigned from his position after he and 14 other men were arrested in a prostitution ring sting. Details inside…
That saying "what's done in the dark always comes to light" is ringing true for one high-ranking official at the University of Alabama.
50-year-old Myron Pope - a University of Alabama vice president - has stepped down from his position after he busted for his involvement in a prostitution ring.
According to reports, the married father-of-three (along with 14 others) was arrested by members of the West Alabama Human Trafficking Task Force on a misdemeanor charge of soliciting prostitution on Thursday, Feb. 17th.
At the time of his arrest, he was the university's vice president for student life, but not anymore since he stepped down Friday (Feb. 18th) following the arrest.
Tuscaloosa police revealed he is free on $1,000 bond after his arrest on Thursday on a misdemeanor charge of soliciting prostitution, news outlets reported.
Officials allege Pope and the 14 other men arrested "arranged to meet and pay for sex through an online app." The men were then arrested "after arriving at the agreed upon location and speaking with an undercover officer," according to the release.
"I have difficult news to share today. Vice President of Student Life Myron Pope has resigned from the university following his recent arrest," UA President Stuart R. Bell said in a statement emailed Friday.
The Alabama has been married to his wife, Shanna Pope, for 13 years and he has three children (pictured above).
Before becoming a high-ranking official at the school, Pope was Alabama's director of recruitment programs/alternative certification and a clinical assistant professor in the higher education administrative program from 1997 to 2000. Pope - who was a member of Alabama football's 1992 National Championship team - became a vice president in May 2020 where he oversaw an assortment of programs including health and recreation, career counseling, the student center, student media and residential communities.
SMH! Was it worth it?
Photo: Facebook