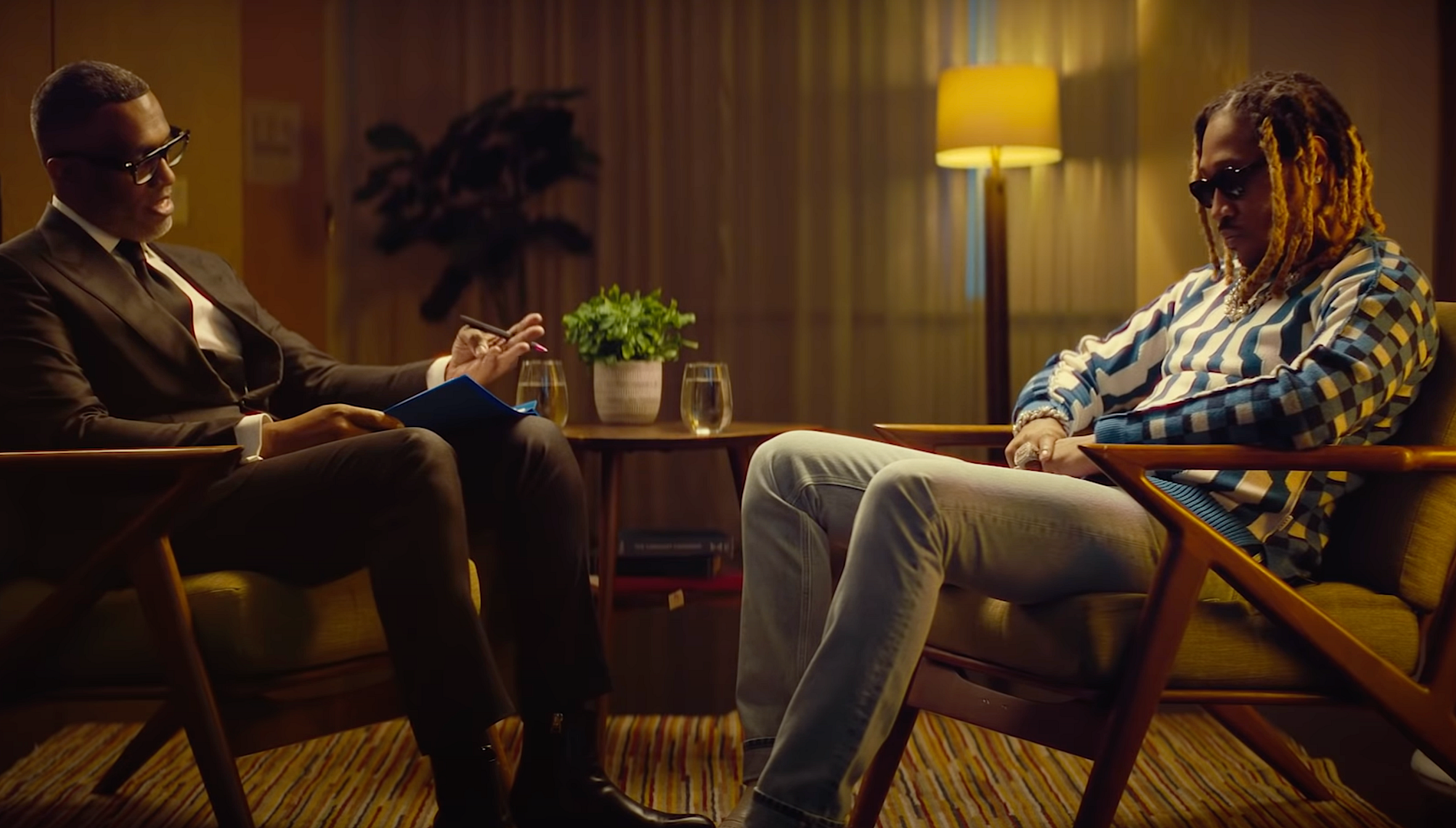 Sis, guard your emotions. There's a lot of toxicity and audacity in this post, so take this as a warning to the foolery you're about to witness.
Deets on Future's collaboration with controversial dating adviser KevinSamuels, plus what DaBaby and MeekMill have to say about "h**s" inside…
Rapper Future has a new single coming down the pipeline, so he decided to collaborate with someone he KNEW would get folks talking.
The Toxicity King - who has 8 children with 7-8 different women (we lose count) - joined forces with controversial single and umpteen times divorced "dating advisor" Kevin Samuels - who joined Nicki Minaj during an IG Live last week - for a "therapy session" about his problematic spending habits in the trailer for his new single titled, "Worst Days."
"Last year, how much would you say you spent on women?," Kevin asked the rapper in the trailer.
"Probably I'd say around two, three…three million. Every time I see a beautiful woman, I have to splurge. I have to spoil em," Future responded.
Check it out below:
It's clear someone on Future's marketing team wanted to stir the pot with the Kevin Samuels collaboration. The self-proclaimed "professional image consultant" gained popularity at the expense of black women as he often times humiliates and insults black women when they join his live sessions. Not only that, he often times talks down on men like Future - men who procreate and spread their seed with several different women. While he condemns that behavior, in the same breath he blames black women for choosing to have children with men like that. The blame and energy def is not equal though.
Honestly, we wish they would just admit they hate women and then leave us alone. It seems anything a woman does outside of solely existing for men's pleasure is a problem, so just leave women alone.
The audacity train on social media is at an all time high following Meek Mill and DaBaby's recent activity.
Meek shared a post that says "Now days you just gotta find a h*e you really like and beg her to stop" on his IG Stories. DaBaby reposted the meme and responded,"It's getting thin out here boy," with tons of laughing emojis.
Imagine being a "h**" and requesting a woman who isn't one. Hmph. They both can take several seats.
Photo: YouTube Screenshot