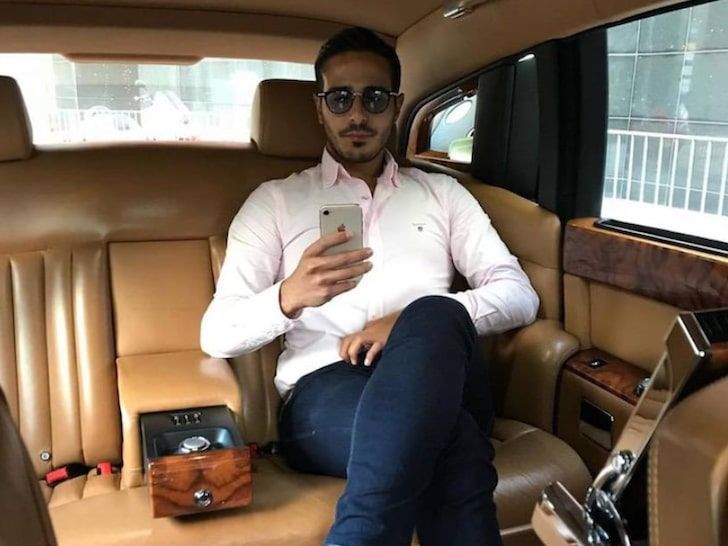 Simon Leviev - who was exposed on Netflix's new documentary "Tinder Swindler" - is going to have a hard time continuing his scam on women as Tinder and several other dating apps have banned him from using their services. Womp. More inside….
Last week, Netflix premiered a new documentary titled "Tinder Swindler" about a group women who were victims of a man who used dating apps, specifically Tinder, to swindle millions of dollars from women online.
Now, it's trending online.
A group of women - mostly blonde, white women - fell victim to Simon Leviev's charm and allowed him to milk hundreds of thousands of dollars from each of them, totaling millions thinking he was their Prince Charming. And the peak scammer foolery has EVERYBODY in a chokehold.
According to TMZ, Simon Leviev - whose real name is Shimon Hayut - has been BANNED from just about all dating apps.
The spokesperson for Match Group - which owns OkCupid, Hinge, PlentyofFish, OurTime, Meetic, Pairs, and Match -- confirmed Simon has been permanently banned from ALL of its properties, which would definitely put a damper on his money making scheme. The ban comes after Tinder banned him from their dating site.
A Tinder spokesperson recently confirmed Simon and his many aliases have been banned from their platform since he violated their terms.
The site reports: 
According to the new documentary, Simon would show off his lavish lifestyle to women on Tinder, in hopes of getting their trust and affection. Once hooking them, he'd convince them to "loan" him money ... before he ghosted and made off with their cash.

Much like a Ponzi scheme, the documentary claims he'd use one woman's money to impress the next, and so on. All in all, he allegedly took more than $10 million from his victims.

He was eventually arrested in 2019 and sent back to Israel, where he was released after just 5 months in prison.
Womp. 
Earlier this week, an account supposedly belonging to Simon clapped back at Netflix about the doc, but the account was removed hours later.
"If I was a fraud why would I act on Netflix," he wrote. "I mean they should have arrested me when we were still shooting. It's high time the ladies start saying the truth. If you can't give them world they want they'll turn yours to hell. I will be addressing the whole world on Friday. Stay tuned and tag others." 
Since the doc aired, folks have been sounding off on social media about the dating app con-artist:
Black women watching The Tinder Swindler.... pic.twitter.com/a6DCfK2dzT

— Lethokuhle DlaDla (@Letoekuhle) February 7, 2022 
The Tinder Swindler after blaming everything on his enemies pic.twitter.com/yTMA0vA1hD

— R¡cky (@guylikericky) February 6, 2022 
SHE TOOK OUT $250K FOR A MAN SHE'S ONLY KNOWN FOR A FEW WEEKS?! #tinderswindlerpic.twitter.com/SYxhq3mOT5

— Peneighnah (@Panini_Bread) February 3, 2022
That last woman on the tinder swindler pic.twitter.com/EZDeGPcfTJ

— YC (@ElsonK_) February 7, 2022
Simon after he says 'my enemies are after me' #tinderswindlerpic.twitter.com/rdYgfuebTC

— H_Mali (@itsonly_h) February 6, 2022
A billionaire that asks for money #tinderswindlerpic.twitter.com/PjFkvMOmuZ

— Riv (@nxckyminxj) February 6, 2022
Seriously. The man told these women he was the son of a billionaire. We're so confused why these women took out LOANS to give the HEIR of a billionaire after only knowing him for a month! It was insane. Peep the trailer below:
"Tinder Swindler" is currently streaming on Netflix.
Photo: Instagram