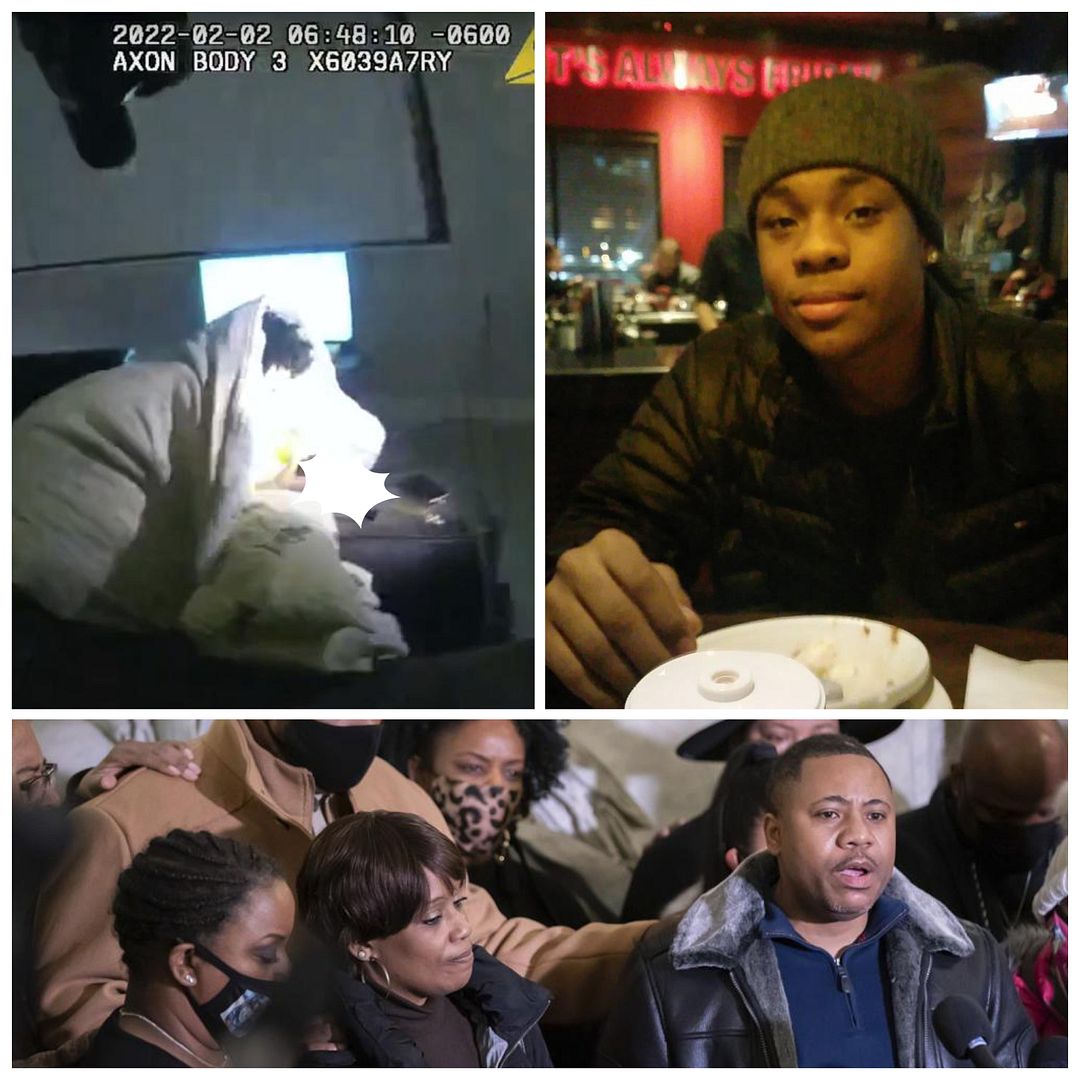 Minneapolis Mayor Jacob Frey has suspended "no-knock" warrants in the city as protestors hit the streets to demand justice after the fatal police shooting of 22-year-old Amir Locke. His family says he was "executed" after he was startled from a deep sleep and reached for his legal, registered firearm to protect himself. The latest inside…
Laws are changing in Minneapolis in an effort to save people from being killed by the police.
Minneapolis Mayor Jacob Freyordered an immediate stop to "no-knock" warrants in the city following the police killing of Amir Locke in his home during an early morning raid this week.
The 22-year-old, who had just filed paperwork to start a music business, was shot by Minneapolis police at 6:48AM Wednesday (Feb. 2nd) as law enforcement carried out a warrant related to a homicide investigation.
This is Amir Locke. He was a son, a brother, a new business owner and wanted to make music like his father who is known to many in the Twin Cities music community as "Lil Buddy McClain". Instead Amir was fatally shot by a Minneapolis officer seconds after he woke up Wednesday pic.twitter.com/YKOiU5Bf9o

— Georgia Fort (@ByGeorgiaFort) February 5, 2022
However, Amir's name wasn't even named in the warrants, Minneapolis Interim Police Chief Amelia Huffman revealed during a news conference. According to Chief Huffman, it's unclear how or whether Amir was connected to the St. Paul Police Department's homicide investigation.
Police body camera footage shows SWAT officers on the 7th floor of the apartment building. In silence, they approach the door and then one officer inserts a key so they can enter the apartment. Once inside, Amir Locke is visible under a blanket on a sofa while sleeping.
Startled after officers kicked the couch he was sleeping on and with a gun pointed at him, Amir picked up his gun, however, he doesn't fire it. It's likely he didn't know what was going on or that these were police and not just random intruders.  Officer Mark Hanneman shoots Amir three times before the clip ends, which was all of 10 seconds. Amir was shot twice in the chest and once in his right wrist. He died at a nearby hospital.
You can watch the police footage that shows Amir being gunned down below. WARNING! The video footage could be triggering to some:
Whether or not officers announced themselves is also up for debate.
The officer who fired the shots is on paid administrative leave, which is department policy.
"The still shot shows the image of the firearm in the subject's hands, at the best possible moment when the lighting was fully on him. That's the moment when the officer had to make a split-second decision to assess the circumstances and to determine whether he felt like there was an articulable threat, that the threat was of imminent harm, great bodily harm or death, and that he needed to take action right then to protect himself and his partners," said Chief Huffman.
According to reports, the St. Paul Police did not request a "no-knock" warrant, however, the Minneapolis Police Department (who was helping St. Paul with the raid) did. Law enforcement sources claim Minneapolis police insisted on the "no-knock"warrant.
KARE 11 reports: 
The search warrant that resulted in the police shooting of Amir Locke was not originally supposed to be a "no-knock" warrant, law enforcement sources tell KARE 11 Investigative Reporter A.J. Lagoe. St. Paul police originally did not request a no-knock warrant from a judge, but when Minneapolis police were asked to execute the warrant, MPD insisted the warrant be changed to authorize it be executed without first knocking, KARE 11 has learned. The warrant to support the raid has not yet been made public.
Amir's family said he has no criminal record and comes from a family with law enforcement ties. They also revealed Amir had a permit/license to carry a gun, which he felt he needed for protection from robberies while working for DoorDash.
"I believe that he was executed by the MPD,"saidKaren Wells, Amir's mother. "And I want the police officer that murdered my son to be prosecuted and fired." She said that "never in a million years" would she have thought her son would be killed by the police.
Attorney Ben Crump has taken on the Locke family civil case. Previously, Crump represented George Floyd's family in a $27 million legal settlement after Floyd was killed by police officer Derek Chauvin in 2020.
Demonstrators have taken to the streets of Minneapolis to demand justice for Amir:
At least a thousand protesters currently at Minneapolis Police 1st precinct. Organizers demanding charges against officers involved in killing of Amir Locke and resignation of Mayor Jacob Frey. pic.twitter.com/dwtUNfStgX

— Mark Vancleave (@MDVancleave) February 5, 2022
In Minneapolis a thousand demonstrators are out demanding justice for Amir Locke, a black man shot and killed by police executing a 'no knock' search warrant. pic.twitter.com/LZbvO9cWYP

— Sergio Olmos (@MrOlmos) February 5, 2022
Amir Locke was NOT a criminal! Yet, Minneapolis PD continued to stereotype him as one, including falsely naming him a suspect in a press release! His family should NOT have to endure these damaging lies!
: IG/bygeorgiafort pic.twitter.com/uucg4ZTFJu

— Ben Crump (@AttorneyCrump) February 6, 2022
Protesters now marching through downtown Minneapolis. #AmirLocke@WCCOpic.twitter.com/tJT2uFEOIH

— Nick Streiff (@nickstreiff) February 5, 2022
Activist Nekima Levy Armstrong, who serves as the co-chair of the city's new Commission on Community Safety, interrupted the police's press conference, calling them out for allegedly "covering up" what really happened in the fatal shooting of Amir.
Check it:
The Minnesota Bureau of Criminal Apprehension is investigating the shooting.
A "no-knock" warrant also ended the life of Breonna Taylor, a young, black emergency room technician, in 2020 after police raided her home while she and her boyfriend were sleeping. Her murder sparked nationwide outrage and protests.
Mayor Frey said that the city and police would work with two experts who helped shape "Breonna's Law" banning no-knock warrants that was passed in Louisville following Breonna's death. Kentucky later passed a partial ban.
Photos: MPD/AP/Twitter