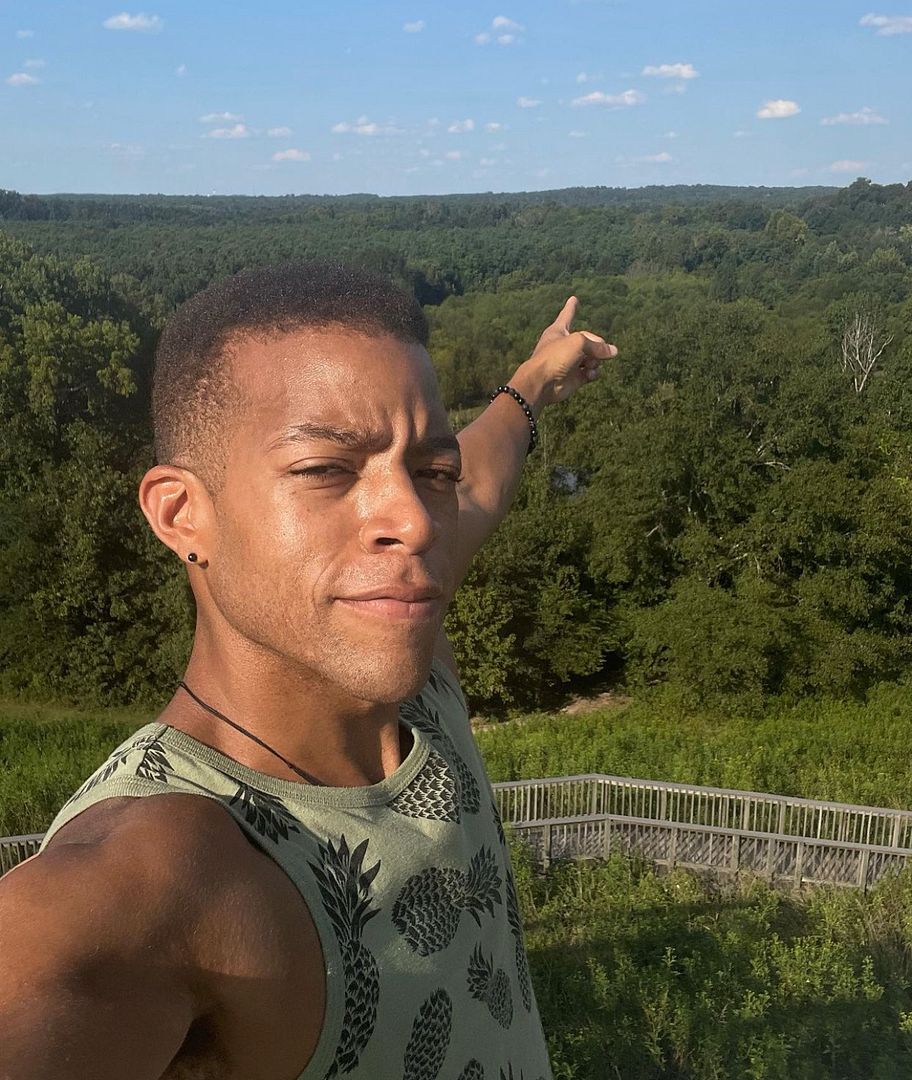 In very sad news, it has been reported "The Walking Dead" actor Moses Moseley died at the age of 21. Now, police are suspecting a suicide. The sad details inside…
In very unfortunate news, Hollywood has lost another star.
According to several reports, Moses Moseley - who was famous for portraying a zombie on "The Walking Dead" - has died at just 31 years of age. The actor's talent manager, Gail Tassell, confirmed the devastating news.
"We are heartbroken by his loss and he will forever be in our hearts and deeply missed," Tassell told CNN. "He was a very beautiful person and an extremely talented actor. There really are no words to express the tragic loss of Moses. We just absolutely loved him." 
Our thoughts and prayers are with our #TWDFamily member Moses J. Moseley. pic.twitter.com/ahCrRNA652

— The Walking Dead on AMC (@WalkingDead_AMC) February 1, 2022
Tabatha Minchew, Moses' manager, said, "He was loved by everyone who met him. Such a bright light in everyone's eyes."
Police are investigating the circumstances surrounding his death and they suspect a possible suicide. The actor's family reported him missing and contacted OnStar (the in-vehicle safety and security company) and they were able to track and locate Moseley's car in the Hudson Bridge area of Stockbridge, Georgia, where his body was located.
TMZ reports:
A family member tells TMZ, they hadn't heard from Moses since Sunday of last week. They called around to hospitals, to no avail. On Wednesday morning, they filed a missing person's report. They then contacted OnStar which tracked the car and that's where his body was discovered.
The family member revealed he died of a gunshot wound.
Just last week, he participated in the 10-year challenge on social media:
"I'm late but here's my #10yearchallenge #instagood," he wrote in the caption of a recent picture and a picture from 10 years ago.
Right before 2022 rolled in…
He shared a post about how great 2021 was for him and how excited he was for what 2022 had in store for him.
"I just want to say thank you to The Most High and everyone who helped make this year the most successful year of my life! I know 2022 is going to be even better," he wrote. "Wishing everyone a happy, safe and prosperous New Year! May this year bring us all everything we desire and more!"
Moses made his mark in Hollywood working on "The Walking Dead" from 2012 to 2015 and portrayed one of the zombies that followed the character Michonne, played by Danai Gurira. He also appeared "The Hunger Games: Catching Fire," "Queen of the South" and "Watchmen."
His "Walking Dead" castmates posted tributes:
Absolutely devastated to find out about the death of @MosesMoseley , such a bright star with the biggest heart. A huge loss for the #TWDFamily , his own family and all those who loved him.

If anyone has information please contact the authorities.

May you be at peace Moses pic.twitter.com/0IiBw0RkGy

— Carrie Genzel (@carrie_genzel) January 31, 2022
so heartbroken to hear about the passing of this bright, kind soul. moses had such a positive energy around him and always lifted those around him. twd family won't be the same without him. rest in peace, moses pic.twitter.com/YFtnayB6Ov

— addy miller (@TheAddyMiller) February 1, 2022
We send our condolences to his family, friends and fans during this tragic time.
This news comes on the heels of Miss USA 2019 Cheslie Kryst, 30, reportedly dyng by suicide in Manhattan. Such extremely sad and difficult news for both of their loved ones and fans.
R.I.P.
Photo: Moses' IG