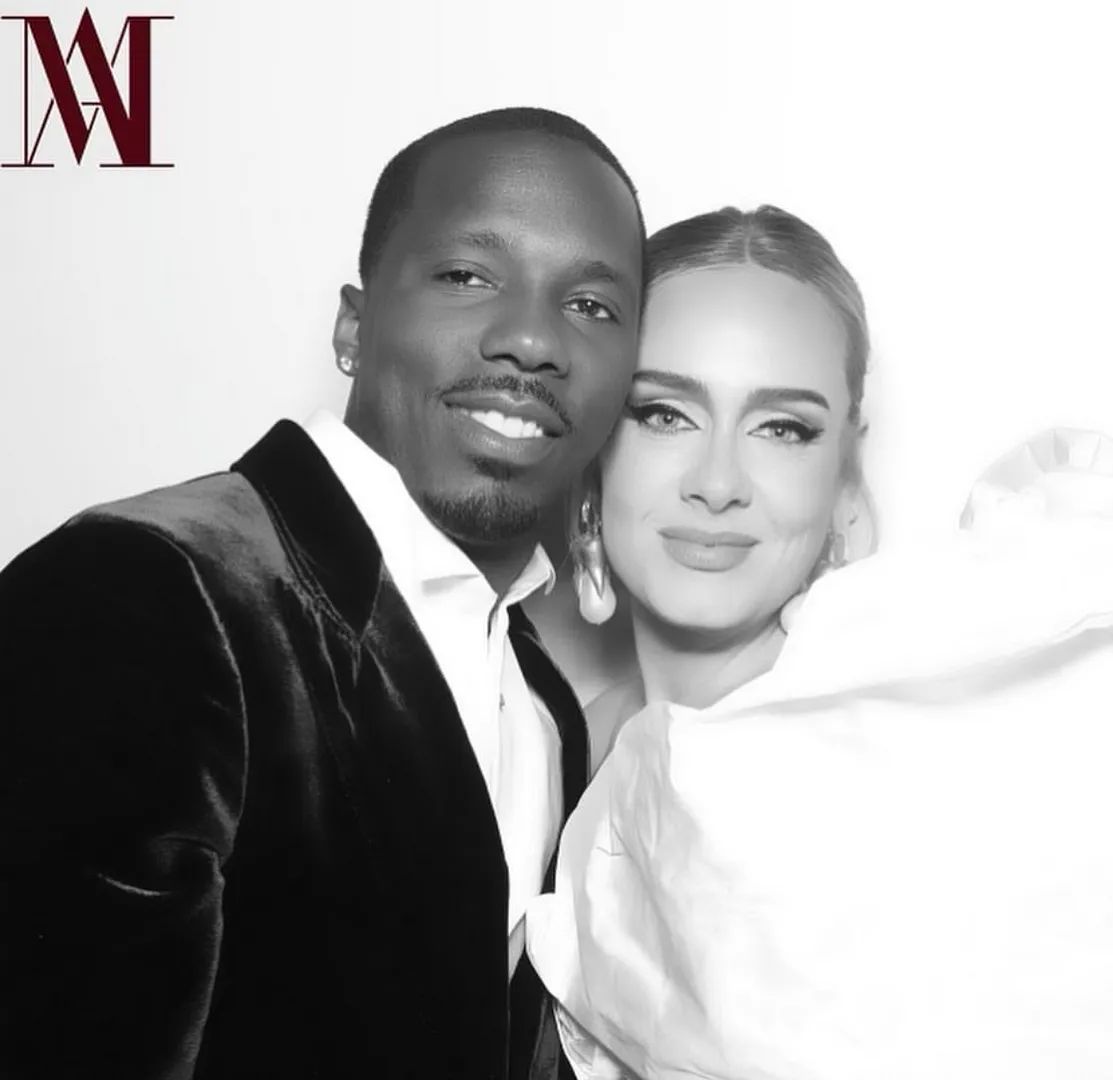 Just a few months ago, the headlines were "Adele & Rich Paul Are Very Happy In Love." Today? Not so much. Word on the curb is that singer Adele and NBA agent Rich Paul are having issues and they're working to fix them. More inside…
Trouble in paradise? The rumor mill seems to think so.
Word on the curb is that Adele is doing whatever she can to hash out "relationship issues" with LeBron James' NBA agent Rich Paul, whom she has been dating for the last six months. The couple made it IG official last September at the wedding of NBA baller Anthony Davis and Marlen P's nupitals in Los Angeles. After that, the paps spotted them out on cutesy date nights and holding hands at the LA Chargers game.
Almost two weeks ago, the 30-year-old singer postponed her Las Vegas residency less than 24 hours before the first show was set to kick off. In a video posted on social media, the "Easy On Me" singer said it had been "impossible to the finish the show" due to COVID and delivery delays.
"We've tried absolutely everything that we can to pull it together in time and for it to be good enough for you, but we've been absolutely destroyed by delivery delays and COVID. Half my crew, half my team are down with COVID. They still are. And it's been impossible to finish the show. And I can't give you what I have right now," she said.
Now, fans are speculating she canceled the residency because she's dealing with cheating accusations and she's now holed up in Rich Paul's Beverly Hills mansion to attempt to "fix" their relationship. It's rumored she moved to the 40-year-old sports agent's home to work out their issues.
She was spotted arriving at his home fresh off a jet from vegas last week.
"She was upset he couldn't be there with her when things started falling apart with the residency and it made things difficult for them both. She needed him there, but he couldn't because he has his own busy career too," a source spilled to The Sun.
Now, take what The Sun reports with a grain of salt. However, Adele's cancellation certainly adds fuel to the relationship drama fire.
Page Sixsuggested Adele has been incapable of performing due to their relationship problems, adding that she was "crying through rehearsals."
"Adele's been crying and couldn't get through a single full rehearsal for the past month," said a source linked to the management team at Caesars Palace, where her residency shows were to take place. "Just constantly on the phone with Rich … loudly shouting and sobbing. She has barely rehearsed because she is constantly in the middle of an emotional shootout."
Yikes.
After several alleged heated arguments, it's reported the "Hello" singer hopped on a private jet to Los Angeles to head straight to Rich Paul's home following her public announcement.
Adele's Vegas residency was supposed to kick off January 21st and was set to take place most Fridays and Saturdays until April 16th.
In November, Adele opened up to media mogul Oprah in a two-hour CBS special where she shared intimate details about her boyfriend Rich.
"And just the easiness of it," said the Grammy winner. "It's just been very smooth."
She said her relationship with Rich is the first time she "loved myself and been open to loving and being loved by someone else."
This is her first relationship since her divorce from her ex-husband/son's father, SimonKonecki. Their divorce was finalized last March and they co-parent their 9-year-old son, Angelo.
Photos: Adele's IG