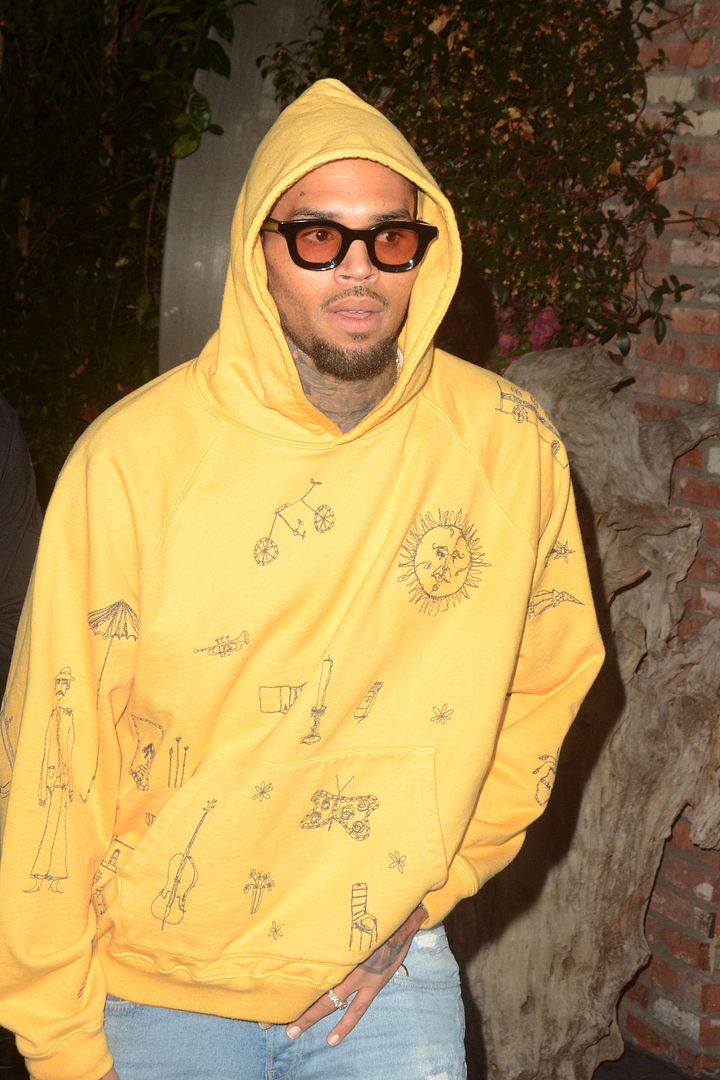 Chris Brown responds to the $20 million lawsuit filed against him by a woman - identified as Jane Doe - who claims he raped her on a yacht.
Deets on her allegations, plus Breezy's response inside….
WARNING! This post contains sexual assault details which could be triggering for some.
Chris Brown is being accused of sexual assault again.
A woman - identified as Jane Doe - has accused the Grammy winner of allegedly drugging and raping her on a yacht docked outside of Diddy's Miami residence in 2020. Now, she's suing him for $20 million.
The Indigo singer - who's gearing up to release a new album titled Breezy - took to his Instagram to respond to allegations, saying they're all "CAP!"
"I hope y'all see this pattern of [cap eomiji]  whenever I'm releasing music or projects, 'THEY' try to pull some real bullshit," he wrote. In a second slide, he posted a picture of himself wearing several CAPS: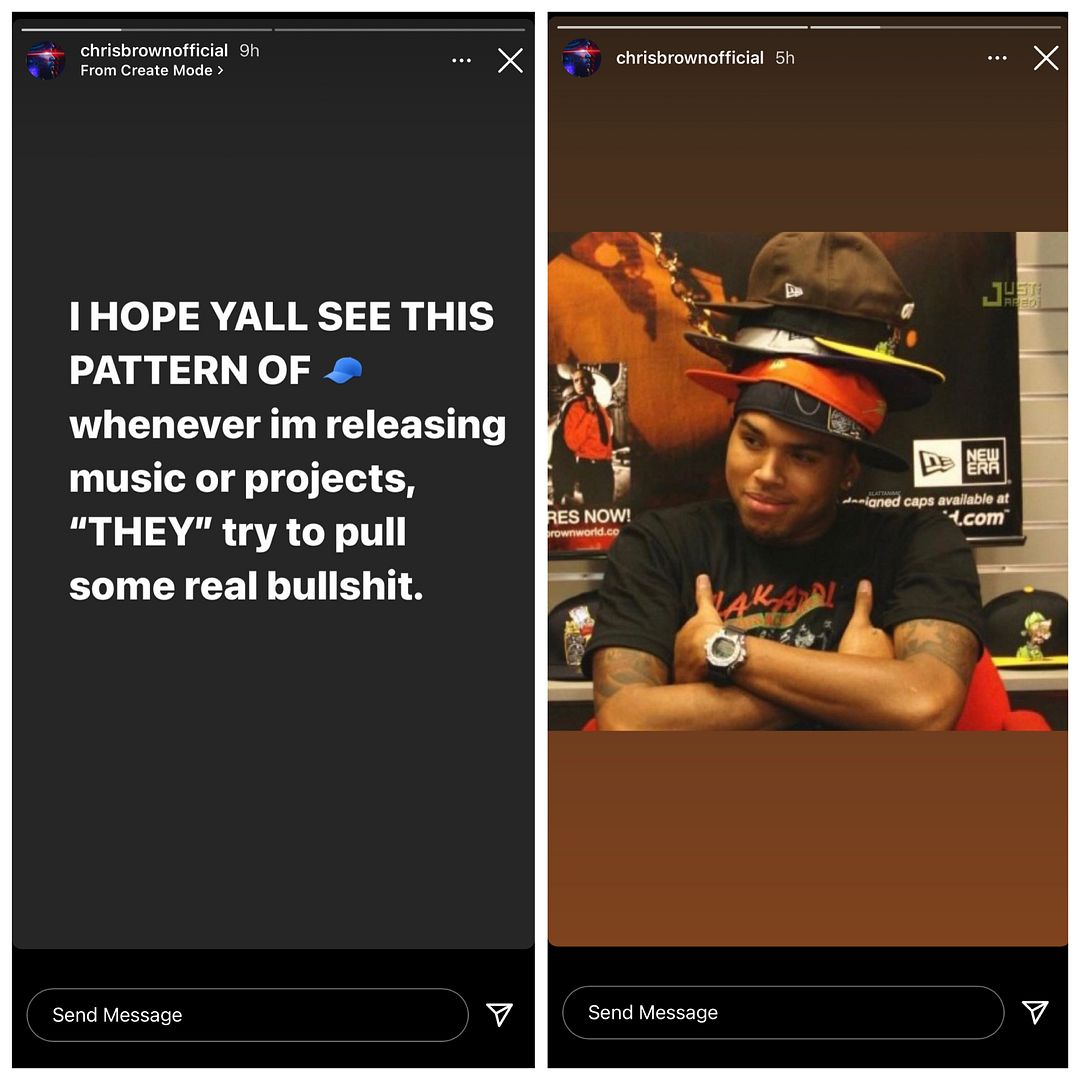 According to the lawsuit, the woman - described as a a model, choreographer, and musical artist - said she arrived at the yacht parked outside of Diddy's Star Island residence on December 30th after speaking to him via FaceTime while she was on the phone with a friend. She claims he took the phone from a girl at the party - her friend she was on facetime with - and he told her to come to Diddy's home ASAP on Miami's Star Island immediately, so she did.
Once on the yacht, the woman claims Breezy offered her a drink when she entered the kitchen. He handed her a red cup and they started talking, according to her account. Apparently, he filled her cup a second time and soon after, she said she started to feel "a sudden, unexplained change in consciousness."
Jane Doe described she felt "disoriented, physically unstable, and started to fall in and out of sleep." She said the 32-year-old singer allegedly took her to a bedroom while she was "drugged" and "half-asleep" and that he wouldn't leave. According to the woman, the "City Girls" singer alleged removed her bikini bottom and began kissing her, ignoring her pleas to stop. He then allegedly proceeded to rape her. She said the R&B crooner ejaculated inside of her, stood up and told her he was "done."
The next day, Breezy allegedly contacted the woman and demanded she take a Plan B pill, which is an emergency contraception pill. She took the pill and never reported the incident to authorities.
The woman's attorneys - ArielMitchell and GeorgeVrabeck - said their client didn't go to police because she was embarrassed. By the way, Ariel and George are also representing Dylan Gonzalez, a former University of Nevada, Las Vegas (UNLV) basketball star/musician, who is suing singer Trey Songz for allegedly raping her at a Las Vegas hotel nine years ago. 
In 2019, Breezy was arrested in Paris after a woman accused him of raping her in his suite at Paris' Mandarin Oriental hotel. The singer denied the accusations made against him, writing, "I WANNA MAKE IT PERFECTLY CLEAR...... THIS IS FALSE ... FOR MY DAUGHTER AND MY FAMILY THIS IS SO DISPRESPECTFUL [sic] AND IS AGAINST MY CHARACTER AND MORALS!!!!!"
No charges were ever filed in that case.
Photo: Kathy Hutchins/Shutterstock