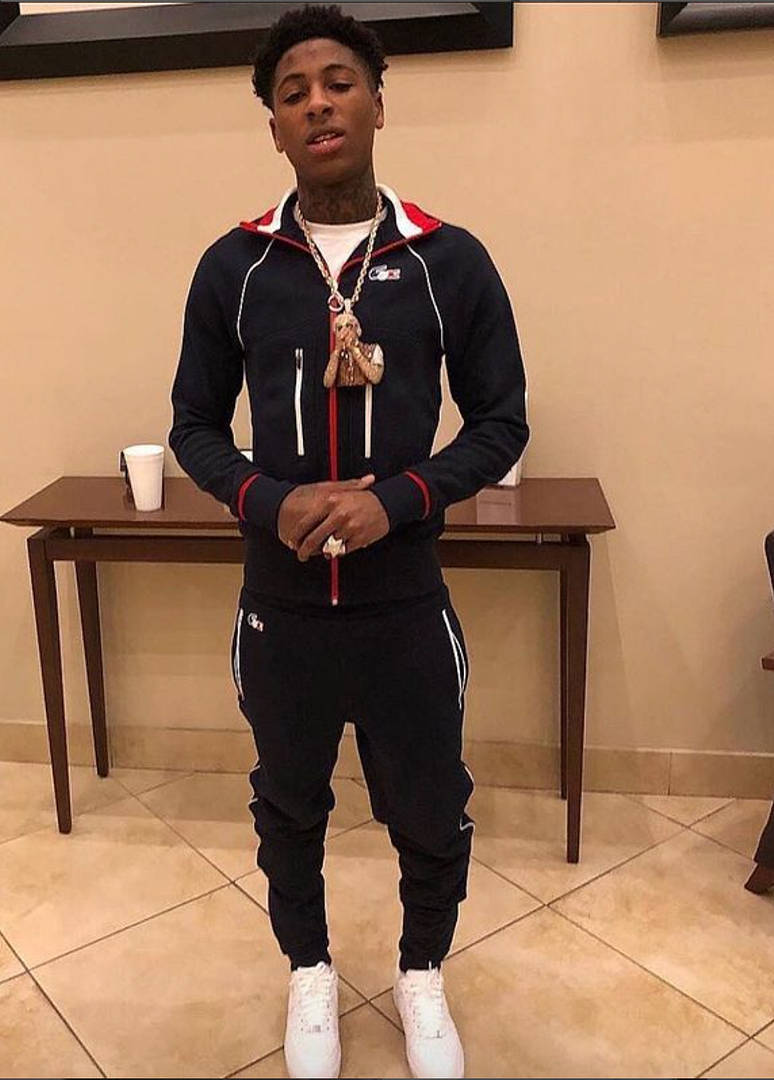 A home in Texas owned by NBA Youngboy - where his mother currently resides - was raided by SWAT teams, resulting in the arrest of three men who are associated with the rapper. Weapons were seized and there are reports that the three men were allegedly involved in a recent shooting.
Details inside…
Three months after being released from prison, NBA Youngboy's name is back in the headlines associated with criminal activity.
A SWAT Team raided a Texas home owned by NBA Youngboy (real name Kentrell Gaulden) Tuesday morning, resulting in three of his homies being arrested and the seizure of multiple weapons.
According to a spokesperson for the Harris Co. Sheriff's Office, the warrant was carried out on the property of a home NBA Youngboy purchased. His mother, Sherhonda Gaulden, reportedly lives there, although it's unclear if she was home when the raid went down.
Police reportedly seized AR-15s, pistols and long guns.
In a video captured from across the street, you seen SWAT team members standing alongside a woman holding a child and a man in cuffs. Another man is brought outside and put into handcuffs. Peep a clip from the scene outside the home below:
Turns out, the arrests were in connection with a shooting that happened months earlier.
The Sheriff spokesperson, Thomas Gilliland, told TMZ the arrests were related to a shooting that happened in November when a man was shot multiple times in the body AND head, but survived and is out of the hospital now. Lord!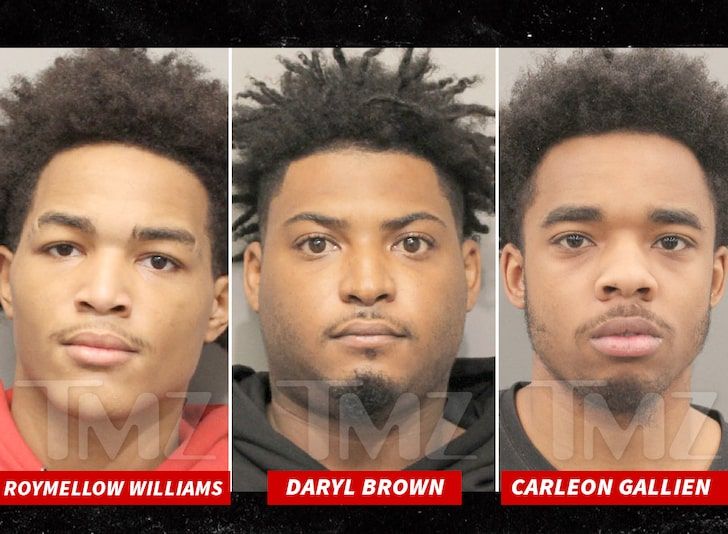 The trio of men - Roymellow Williams, Daryl Brown, and Carleon Galien - were taken into custody and accused of possessing the guns found by police. They were also charged with aggravated robbery to aggravated assault.
NBA Youngboy was not charged in the incident.
In October 2021, NBA Youngboy was granted bond from a federal prison in Louisiana after spending seven months behind bars. The 22-year-old was arrested last March following a pursuit by the FBI in Los Angeles. He had an outstanding warrant on drug and gun charges from his arrest in Baton Rouge in September 2020.
On social media....
It's believed Youngboy and Chicago rapper Lil Durk are Internet beefin' via money messages. 
Sighs...we pray it doesn't spill over in the streets. 
Photo: Instagram