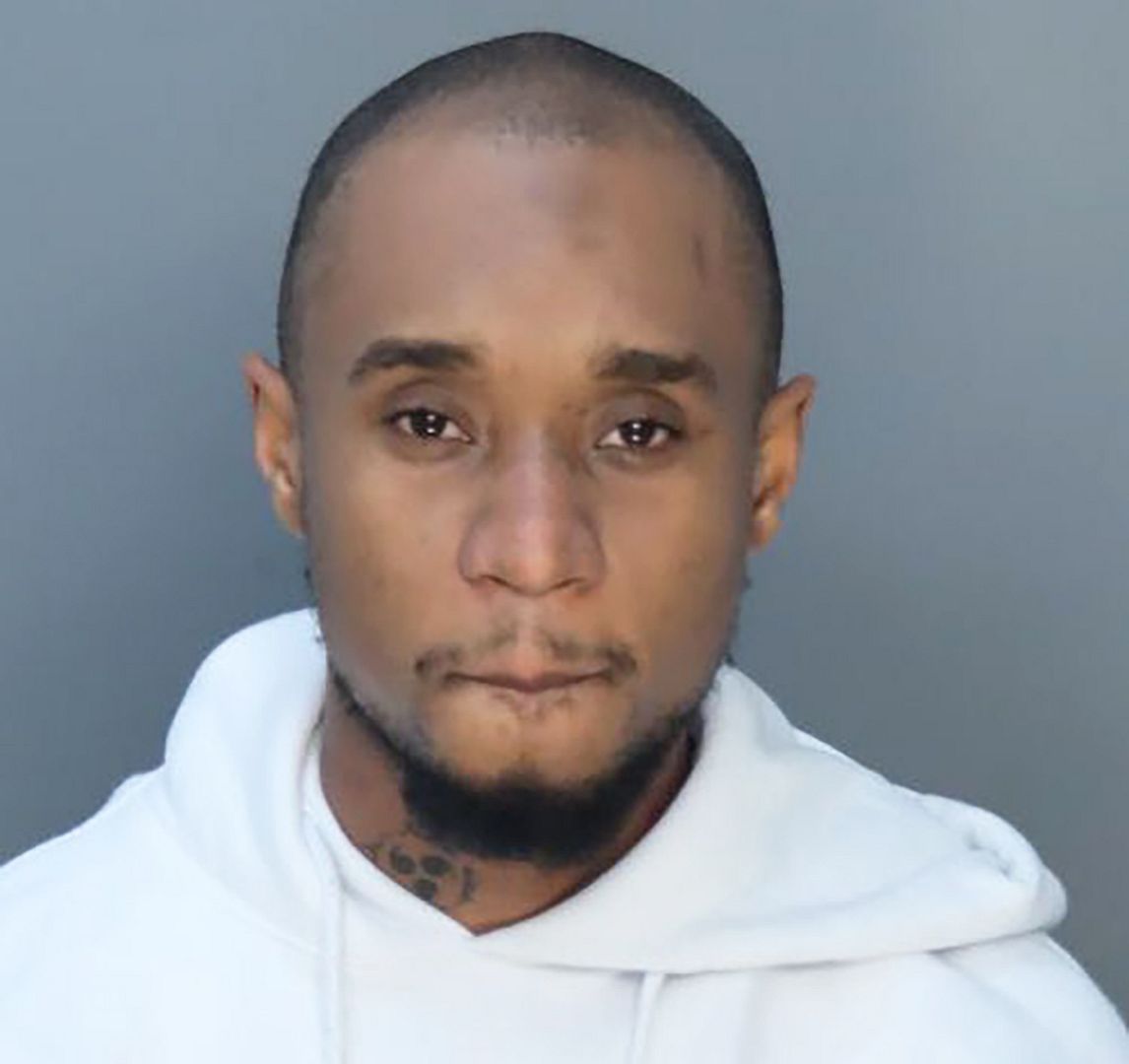 Rae Sremmurd's Slim Jxmmi landed behind bars for allegedly assaulting his son's mother. However, she took to social media to blast the police for arresting the rapper because she claims none of what they claim happened went down. So what really happened? More inside…
Rapper Slim Jxmmi- 1/2 of rap duo Rae Sremmurd - has been keeping a pretty low profile as of late. However, that all changed when he was recently arrested for allegedly assaulting the mother of his child.
According to several reports, the 30-year-old entertainer (real name AaquilBrown) was arrested and charged with one count of battery after something went down between Slim and his son's mother, Kiara (who goes by Kee) early Tuesday morning (Jan. 25th) in Miami.
NBC Miami reports the female victim - who said she dated Slim Jxmmi since November 2018 - told police he knocked down a door and pulled her hair extensions. He allegedly used so much force when he pulled her hait that the extension was ripped from her scalp. Yikes!
Apparently, the rapper allegedly got upset after she questioned him about a woman he's following on Twitter. In the police reports, she said Jxmmi left with a producer friend, came back smelling like alcohol, and that's when he allegedly assaulted her.
While trying to move their sleeping child from his playpen to a bed, she said she asked Slim Jxmmi to help her move the playpen, but he refused. Then, she tried to take the baby into a bedroom, in which he allegedly grabbed her by her hair and yanked out her extensions.
She was able to pull her phone out and record footage of the argument, which she allegedly sent to one of her friends. That's when Slim Jxmmi began chasing her around the apartment in an attempt to get her cellphone. She said she ran into a bedroom and locked the door before he kicked it in. They fought over the phone before he allegedly threw it over the balcony, telling the victim the video would "destroy his celebrity status," according to the police report.
Police officers arrested the rapper around 5AM and a $1,500 bond was initially set.
According to TMZ, Slim Jxmmi's case was heard in court today (Jan. 26th) and he was released on a $2,500 bond with a GPS monitoring device. A rep for the Miami-Dade State Attorney's Office said the rapper's girlfriend recanted her story on the record.
Kiara also took to social media to deny the domestic violence allegations, writing: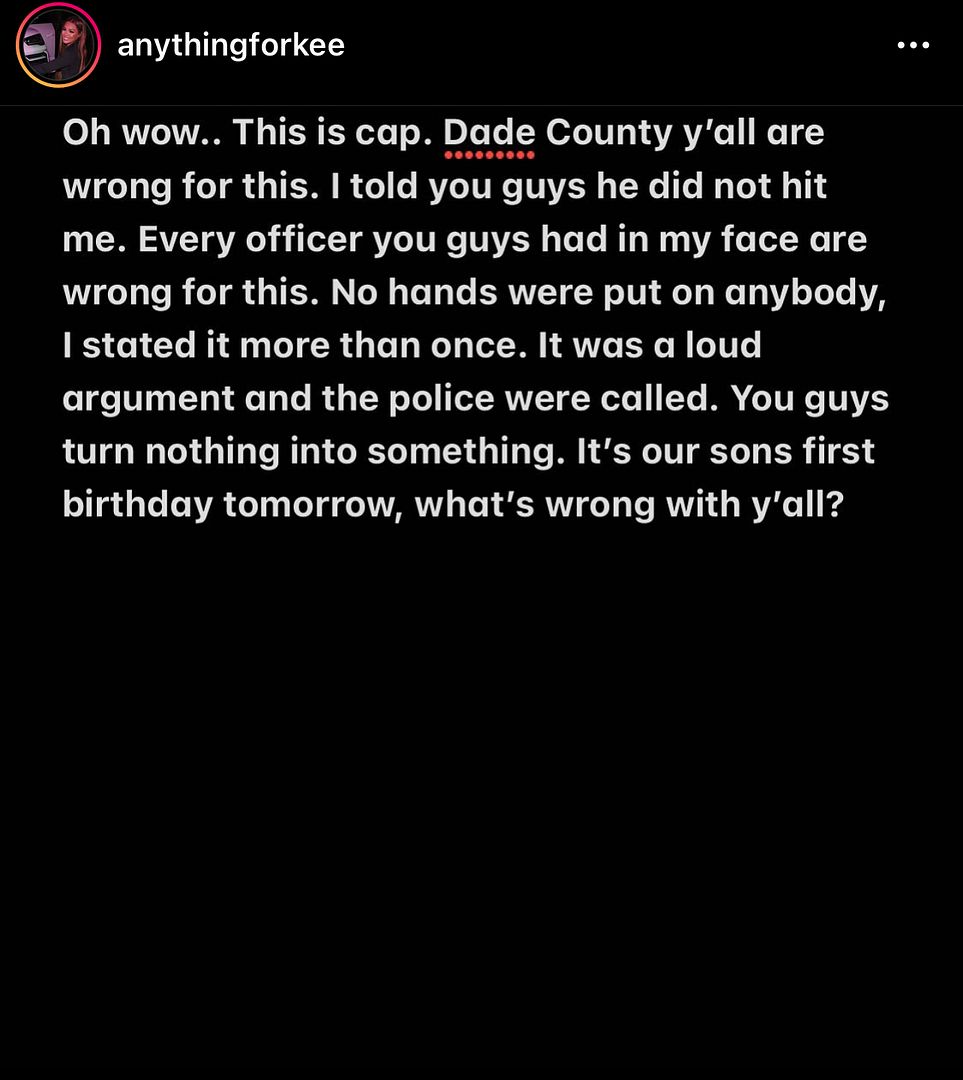 "Dade County y'all are wrong for this. I told you guys he did not hit me," she wrote. "Every officer you guys had in my face are wrong for this. No hands were put on anybody, I stated it more than once. It was a loud argument and the police were called. You guys turn nothing into something. It's our sons first birthday tomorrow, what's wrong with y'all?"
The couple had planned a birthday bash this weekend for their son's first birthday, but Kiara announced it has been canceled:
In September 2021, there were rumors circulating on social media that Slim Jxmmi allegedly punched Kiara in the face while she was pregnant with his son, knocking out her front tooth. Sheesh.
Sounds like a pattern is forming to us.
Photo: Miami Police Department /Kiara's IG