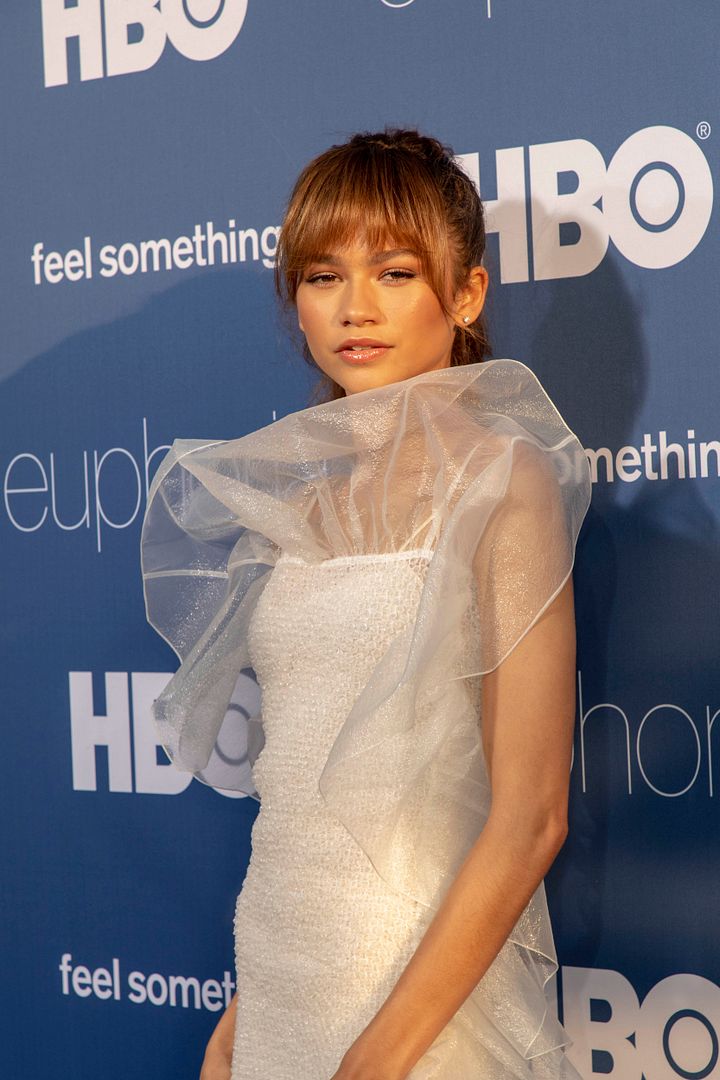 The drug use in HBO's"Euphoria" has the Drug Abuse Resistance Education organization (D.A.R.E.) ringing the alarm. They feel the show is glamorizing drug use, which could have an effect on kids in real life. More inside…
"Euphoria" is raking in high viewership this week. The third and latest episode of Sam Levinson's teen drama reportedly grew 41% in viewers from the previous week to earn 3.6 million viewers across all HBO platforms, marking series high viewership. 
And while it seems more eyes are tuning in to see what the gang of teenagers are up to, everyone isn't pleased with what the show represents.
Remember D.A.R.E.? Yep, they're still around. And they're calling out HBO over the hit series.
The Drug Abuse Resistance Education organization told TMZ "Euphoria" glamorizes substance use and abuse, especially in Season 2, which just premiered a few weeks ago. In case you haven't watched, the show's character Ruth (played by Zendaya) almost overdoses on drugs. To add to an already sticky situation, her character takes even more drugs in an effort to stop the overdose.
"Rather than further each parent's desire to keep their children safe from the potentially horrific consequences of drug abuse and other high-risk behavior, HBO's television drama, 'Euphoria,' chooses to misguidedly glorify and erroneously depict high school student drug use, addiction, anonymous sex, violence, and other destructive behaviors as common and widespread in today's world," a D.A.R.E. rep told TMZ.
"It is unfortunate that HBO, social media, television program reviewers, and paid advertising have chosen to refer to the show as 'groundbreaking,' rather than recognizing the potential negative consequences on school-age children who today face unparalleled risks and mental health challenges."
The organization would like to collaborate with the show to help raised drug abuse awareness to real-life kids.
"We would welcome the opportunity for our team, including members of our high school-aged Youth Advocacy Board, to meet with individuals at HBO who are involved with producing Euphoria to present our concerns directly."
Before the 2nd season's premiere, Zendaya posted her own disclaimer to her fans to warn them that this season could be triggering for some:
If you're old enough to remember, D.A.R.E. was created in response to former First Lady Nancy Reagan's "Just Say No" campaign. The organization was uber popular in the 80s and 90s, which advocated for a zero tolerance policy on drugs.
Do you think the show should take more responsibility for showing drug use on television? Sound off in the comments below!
Photo: Eugene Powers/Shutterstock