In horribly tragic news, Regina King's only child, Ian Alexander Jr., has died by suicide. He was 26. More inside…
Just days after his birthday, Ian Alexander Jr. - son of Oscar winning actress Regina King and music producer Ian Alexander Sr. - died by suicide, multiple reports confirm. He turned 26 this past Wednesday (Jan. 19th).
Ian was Regina's only child.
"Our family is devastated at the deepest level by the loss of Ian. He is such a bright light who cared so deeply about the happiness of others," the Golden Globe winner said in a statement provided by her representative. "Our family asks for respectful consideration during this private time. Thank you."
Taking a page from his father's blueprint, Ian was DJ, singer and producer who performed as Desduné. It seems his singing career was at the cusp of taking off as he had just released a new track titled "Green Eyes" on January 7th.
His mom promoted the track on her Instagram a few weeks ago:
The day before "Green Eyes" was released, he asked his 7,000+ followers to help his new track reach 1 million streams and if it did, he had planned to stop smoking.
"'Green Eyes' out Friday. A million streams and I'll quit smoking. My health is in your hands," he wrote. 
Days before his death, he invited his followers to an upcoming gig he had booked for January 28th:
"Its been a minute but now we back at the jump off. Don't you want to say you supported desduné before the blowup??," he asked in the caption. "So pullup this month!! performing live at Bardot on the 28th for @breakingsoundla Save a buck and buy tickets in advance at the link in my bio."
In the comments, Regina wrote, "Swag."
A few days earlier, Ian Jr. took to his Twitter account where he suggested Instagram wasn't a "healthy" place for him, but he didn't explain further.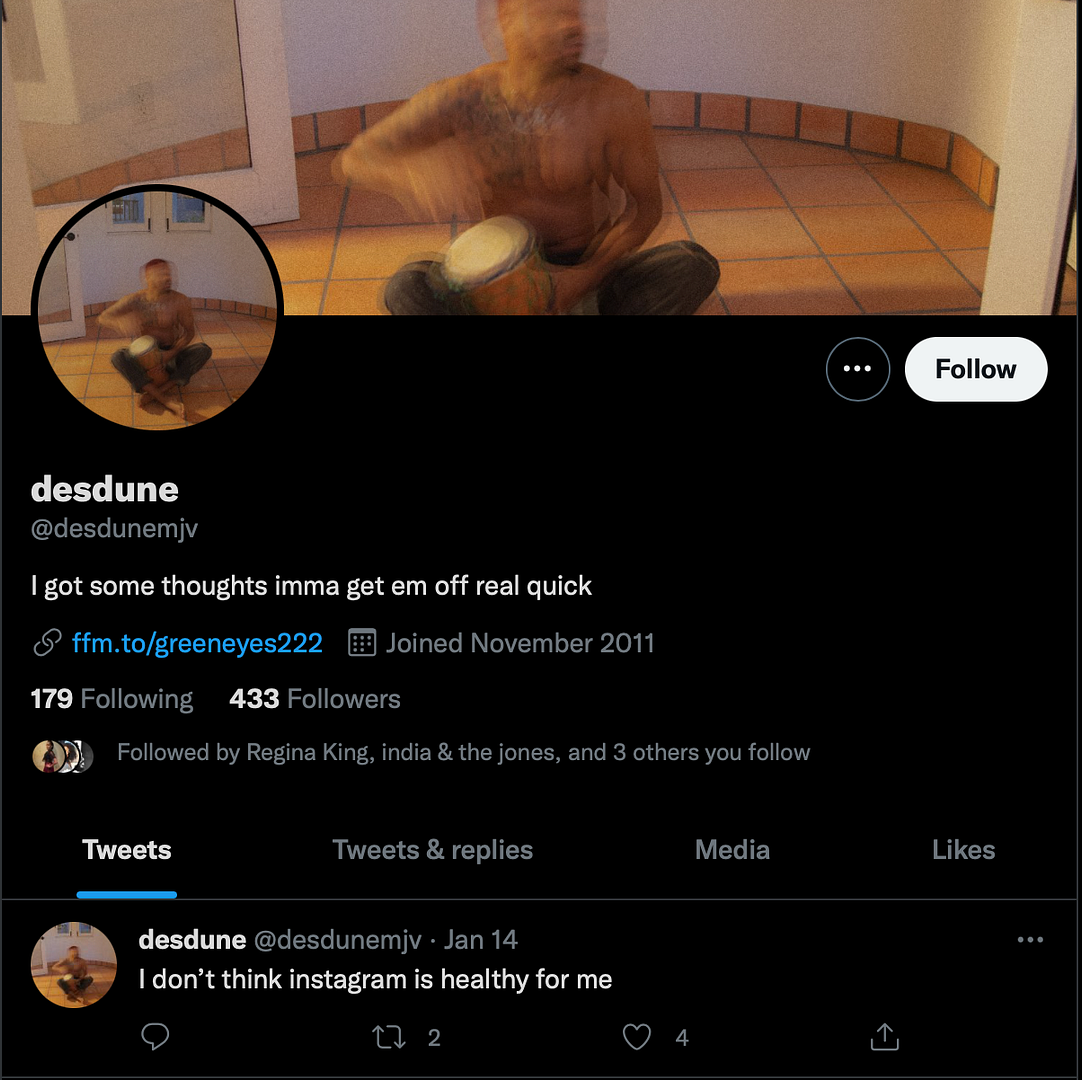 In another Twitter post, he shared how a scene from SpongeBob was parallel to what he was going through in life at that moment. 
— desdune (@desdunemjv) January 15, 2022
"You know that episode of SpongeBob where they go inside his brain and it's a bunch of mini spongebobs just losing their sh*t…..yea that one really hits home," he tweeted.
So sad.
The "Seven Seconds" actress celebrated her 51st birthday January 15th.
Last year, he posted a birthday tribute to her in honor of her 50th birthday, thanking her for her unconditional love and support:
"Happy birthday to my co, so extremely proud of you and inspired by your love, artistry, and gangsta! To be able to watch you take this lifetime by its neck and make it yours is something i will forever be grateful for," he wrote in the caption. "But to have you as my mother is the greatest gift I could ask for. To be all that you are while always having the time to be there, love and support me unconditionally is truly remarkable. The whole marvel universe ain't got sh*t on you, your the real superhero! Love you mom! This day and everyday YO DAY!!"
The mother-son duo also have matching tattoos, which read "unconditional love" in Aramaic — his on his shoulder and hers on her arm. She talked about the tats during an interview on "The View" in 2017.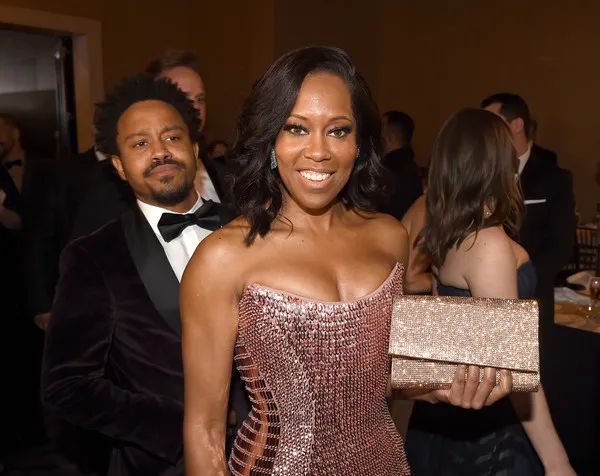 In 2019 at the Golden Globes, Ian joined his mother on the red carpet where he sung her praises, dubbing her "super mom." Watch the clip below:
"The Real" co-host/comedienne Loni Love shared a tribute to Ian on her Instagram and she also shared a post asking her fans to keep Regina in prayer:
The bond Regina had with her son was incredibly strong, so this will be a very difficult time for the actress and her family.
My heart goes out to Regina King and Ian Alexander Sr. Whoever leaked the passing of her son to the press ought to be ashamed of themselves.
R.I.P. Ian Alexander Jr. pic.twitter.com/UqL9PeEtDV

— B.C. Hharr (@bchharr) January 22, 2022
We send our prayers and condolences to Regina, Ian Se. and their families during this unbearable time. May he rest in power!
Photo:  Ian's IG/Getty