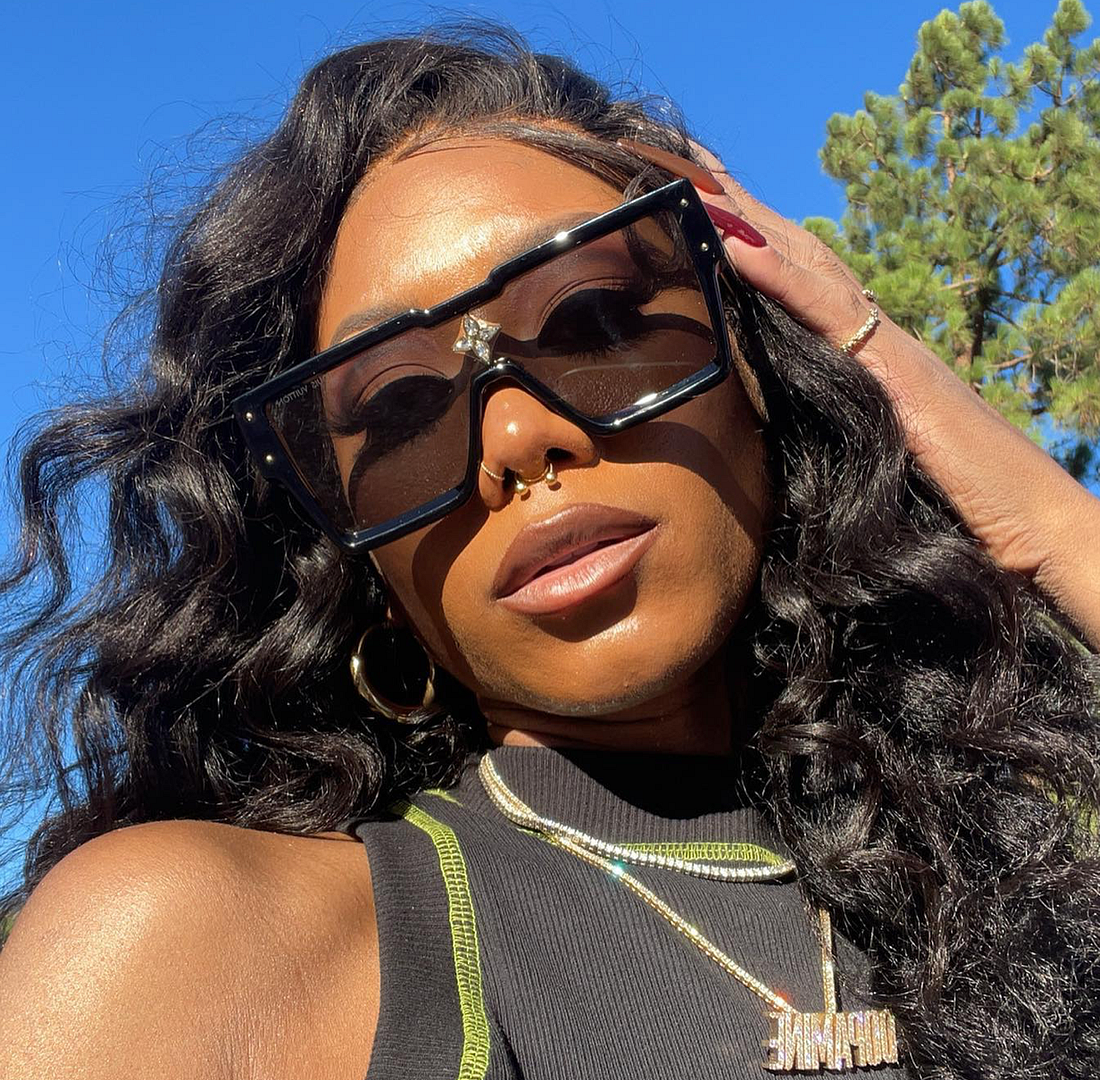 Muni Long's "Hrs & Hrs" track has blown up on social media. Now, she's in the studio with Diddy. Peep the flicks, plus see which celebs flexed their vocals for the challenge when you go inside...
"Yours, mine, ours. I could do this for hours…" It's the TikTok song that we can't get out of our head!
Muni Long's sensual R&B track "Hrs and Hrs" has taken over social media as fans have been creating tons of TikTok videos to the track released in November 2021. But she's not as new to this as you may think - she's been writing songs for some of your faves (Rihanna, Ariana Grande, Madonna and more) for a while now under the name Priscilla Renea.
Now, she's got her own.
"Hrs and Hrs" is the perfect soundtrack for Valentine's Day this year, so it'll likely gain even more traction as the holiday rolls around. The "Hrs and Hrs" challenge has been taking over social media - even celebs have joined in on the challenge.
Most recently, Halle Bailey flexed her soprano vocals for the challenge, putting her own little twist on the popular track:
so obsessed with this song right now by @munilongpic.twitter.com/yERgHmyqTO

— Halle (@HalleBailey) January 19, 2022
Folks were coming for Halle for singing in a different key, so she later explained why:
i love the song but sang it an octave higher because it's too low for me ! lol my sopranos can relate

— Halle (@HalleBailey) January 19, 2022
Rapper Renni Rucci was us all day:
Brand ambassador Jordyn Woods hopped on IG Stories to join in on the challenge:
Rapper Latto used the track to show off her seafood lasagna rolls.
"The Chi" actor Jacob Lattimore shared an adorable video compilation of himself and his girlfriend/"Empire" alum Serayah:
Singer August Alsina shared a musical vibe out session to the track:
Everyone is loving it…including Hip Hop mogul Diddy:
This week, Muni Long linked up with Diddy in the studio. What are they cooking up? She didn't say.
"LOVE! LOVE! LOVE! LOVE! LOVE! LOVE! LOVE! LOVE! LOVE! LOVE! LOVE! LOVE! LOVE! LOVE! LOVE! LOVE! LOVE! LOVE! LOVE! LOVE! LOVE!," she captioned the series of photos with Diddy in the studio.
We guess fans can assume there's more music on the way. How do you feel about her collaborating with Diddy? Sound off in the comments!
Photo: Muni's IG