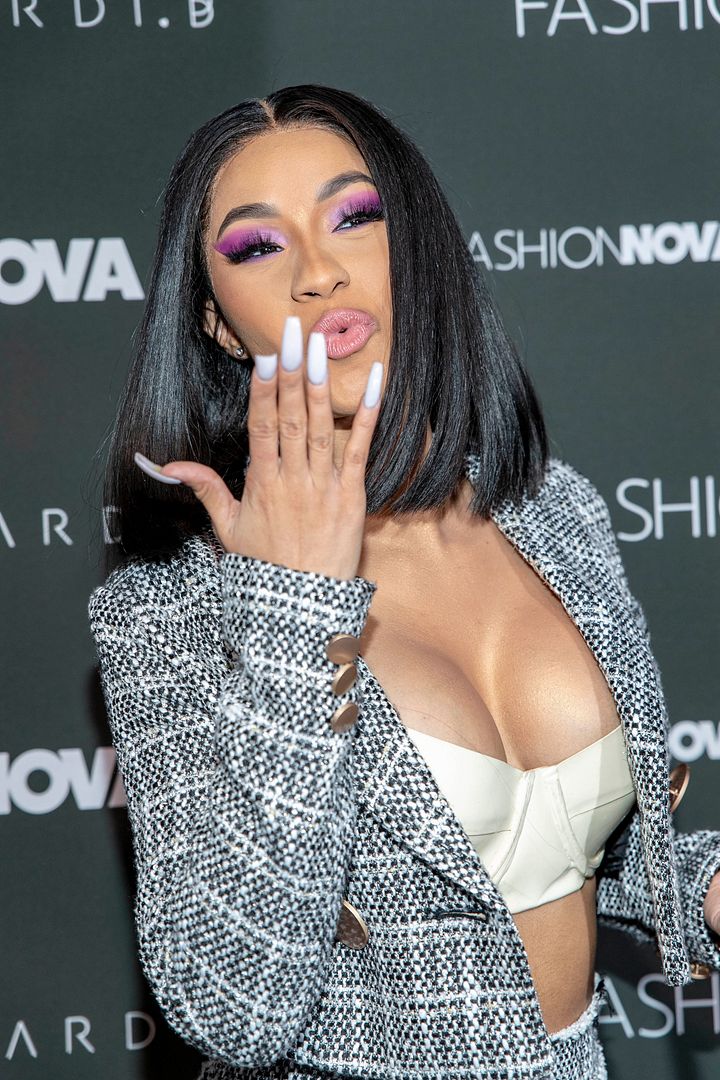 Cardi B, Fat Joe, Jay-Z and more have teamed up to help the recent Bronx fire victims and their families. Bardi has offered to pay for all of the funerals of the people who lost their lives. Meanwhile, Fat Joe called up his famous friends and has raised more than $1 million in relief funds. Deets on their philanthropic duties, plus how you can help inside...
Cardi B,Fat Joeand others are extending helping hands to the families who lost their loved ones in the deadly Bronx fire. And we love to see it!
On January 9th, almost 20 people, including 9 children, were killed in an apartment fire started by by a malfunctioning space heater inside a Bronx high-rise. Victims of the fire ranged in age from just 2 years old to 50. An additional 44 people were also injured.
According to officials, it was the deadliest fire New York City had seen in more than 30 years. It was devastating, and the lawsuits are already pouring in against the landlord/owners for alleged years of safety neglect.
"Smoke spread throughout the building, thus the tremendous loss of life and other people fighting for their lives,"said fire commissioner Daniel A. Nigro.
After learning about the fire, Cardi B - who is from the Bronx - decided she wanted to help her community. She teamed with Mayor's Fund's Bronx Fire Relief Fund to pay for the funerals of all the deceased victims. She'll also help cover repatriation expenses, as some victims will be buried in the Gambia, a country in West Africa. 
In a statement, the "WAP" raptress - who is always reppin' her hood - said:
"I'm extremely proud to be from the Bronx and I have lots of family and friends who live and work there still. So, when I heard about the fire and all of the victims, I knew I needed to do something to help."

"I cannot begin to imagine the pain and anguish that the families of the victims are experiencing, but I hope that not having to worry about the costs associated with burying their loved ones will help as they move forward and heal," she continued. 

"I send my prayers and condolences to everyone affected by this horrific tragedy." 
The 17 victims include four members of the Drammeh family — Fatoumata Drammeh, 50; Foutmala Drammeh, 21; Muhammed Drammeh, 12; and Nyumaaisha Drammeh, 19, according to PEOPLE.
Additional victims include Sera Janneh, 27; Seydou Toure, 12; Haouwa Mahamadou, 5; Haji Dukary, 49; Haja Dukureh, 37; Mustapha Dukureh, 12; Mariam Dukureh, 11; Fatoumata Dukureh, 5; Omar Jambang, 6; Fatoumata Tunkara, 43; Isatou Jabbie, 31; Hagi Jawara, 47 and 2-year-old Ousmane Konteh.
It's reported the Red Cross is also helping victims of the fire.
Rapper Fat Joe is also helping to assist the Bronx fire victims, leading the charge in donations. The "Lean Back" rapper just hit the $1 million mark to help the families pay for furniture, pay bills and more. Fat Joe called up his celeb friends and asked them to pitch in to help the victims and their families.
"I'm just almost like a messenger, a liaison. I reached out to all of my buddies in the music industry. Jay-Z gave a huge amount of money. Jack Dorsey from Twitter - just a bunch of my friends - DJ Khaled as you see. We all came together. We raised over $1 million in a day and we have so much more to raise because these people have real, real life long issues - a whole list of issues," he said.
Fat Joe also teamed up with the Mayor's Fund to make sure the victims actually get the money donated.  Peep the clip above.
If you want to donate, you can do so here. 
Prayers to all the families affected by this unfortunate tragedy.
Photo: Eugene Powers/Shutterstock