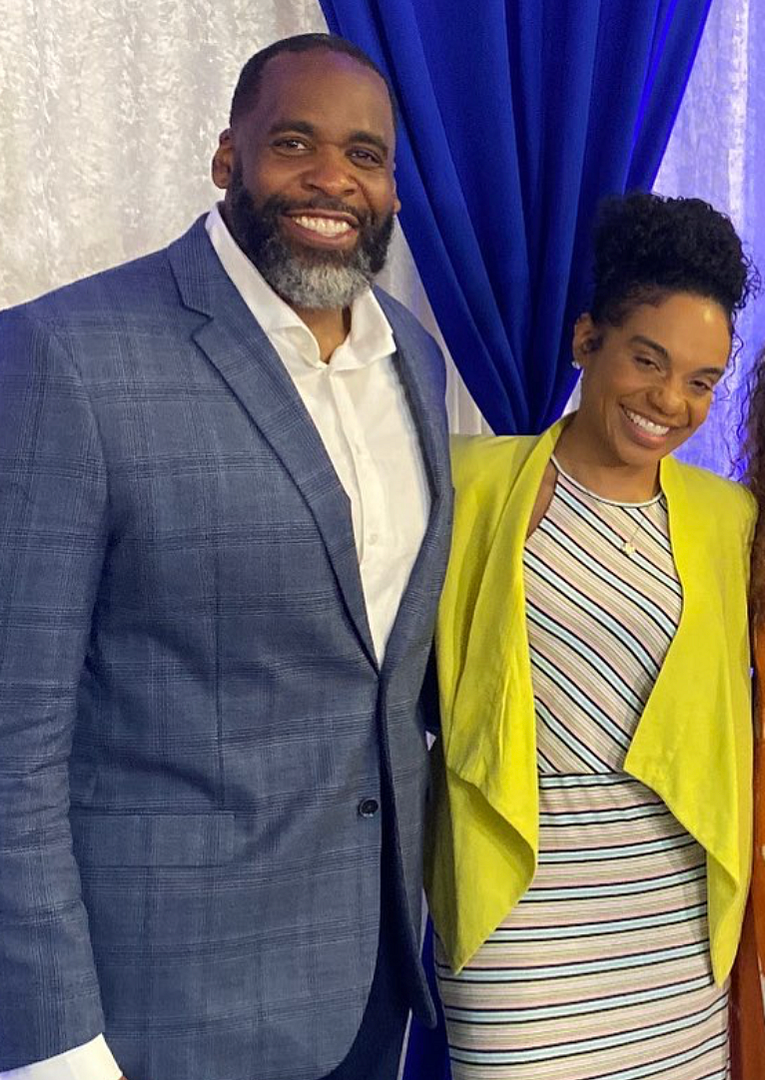 Baby boy #5 is on the way! Former Detroit mayor Kwame Kilpatrick and his wife Laticia Kilpatrick are expecting another baby and it's a boy! Peep their  announcement and more inside…
Ex-Detroit mayor Kwame Kilpatrick is living a fruitful life in Atlanta following his federal prison stint.
After his release last January, the former politician decided to become a preacher, got engaged then married, and now he's about to be a dad again. Former president Donald Trump commuted his sentence and he was released.
"We found out we are pregnant!," the 51-year-old announced on his Instagram account in a video alongside his wife, Laticia Kilpatrick.
As his one-year post-prison anniversary, Kwame wanted to personally let all of his friends and family know about their new bundle of joy on the way.
"Tonight we're going to announce to everyone who is within earshot our great news," he said. "Laticia and I are about to bring forth a brand new baby boy."
He shared she's about 20 weeks along, so they'll be expecting their bundle of joy right before summer.
The couple - who tied the know in July 2021 - already share a son together (which he mentioned in the video) and Kwame has three sons with his ex-wife, Carlita Poles. So, baby boy #5 is on the way for the blended family.
"We're just excited about what God has done in our lives and our marriage and a beautiful gift of another son," he said.
Of course.
Watch the baby announcement below:
Congrats to the couple.
To celebrate his release, Kwame and his wife are launching their Movement Ministries on January 20th - the day he was released from federal prison after serving more than seven years of a 28-year prison sentence for corruption crimes.
In a recent interview with FOX 2 Detroit, he talked about his troubled past and how he's a changed man:
The former mayor also shared how he feels about Trump after he commuted his sentence.
"With one stroke of his pen, he eliminated a 28-year sentence that was hanging over my head and I walked out of prison. I thank him immensely. I want to meet him. I want to shake his hand. I want to talk to him. I've sent a letter…because I think it's deserving. I'm not as emotional about politics as people in the streets," he said.
Oh really?
Peep the clip below:
Thoughts?
Photo: Kwame's IG