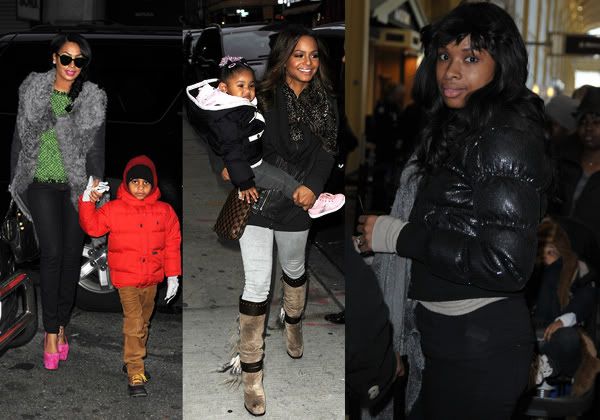 The YBF mommies were all about their kids on Sunday.  Pics of LaLa, Christian Milian, and J-Hud out and about with their offspring inside...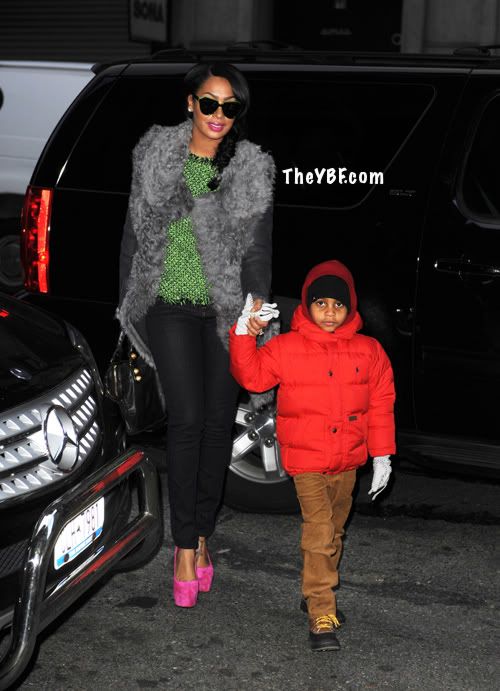 LaLa Anthony brought her 4-year-old son, Kiyan, to Tastebuds in NYC for a playdate with singer Christian Milian's daughter Violet, who turns 2 next month.  Tastebuds is where kids go to cook, learn, and play via a creative culinary playground.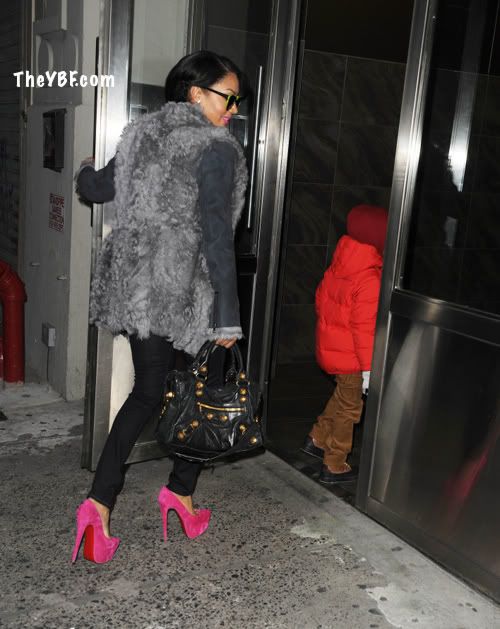 La looked cute in her pink suede Louboutin pumps and fur jacket and black Balenciaga bag.  And the duo met up with Christina Milian and Violet Nash: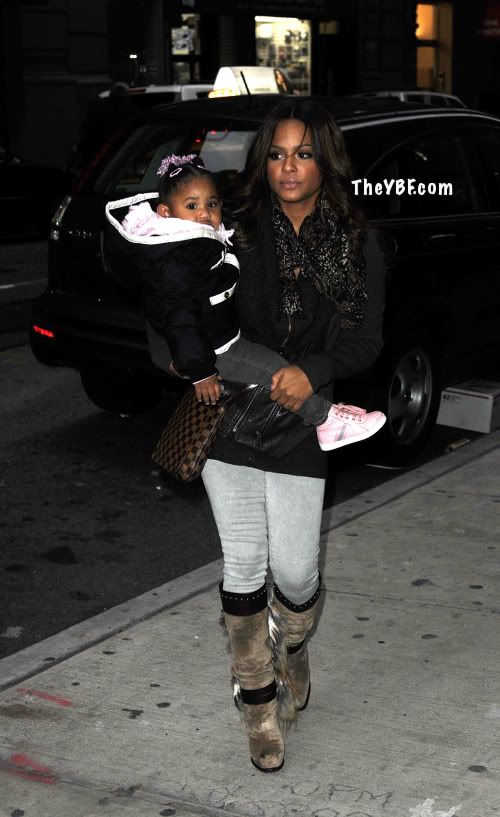 Cute.  LaLa tweeted a pic as they made their pizza and cupcakes and said: "Cooking classes w/@CMilianOfficial, Kiyan, and Violet..soo fun!! And MESSY!"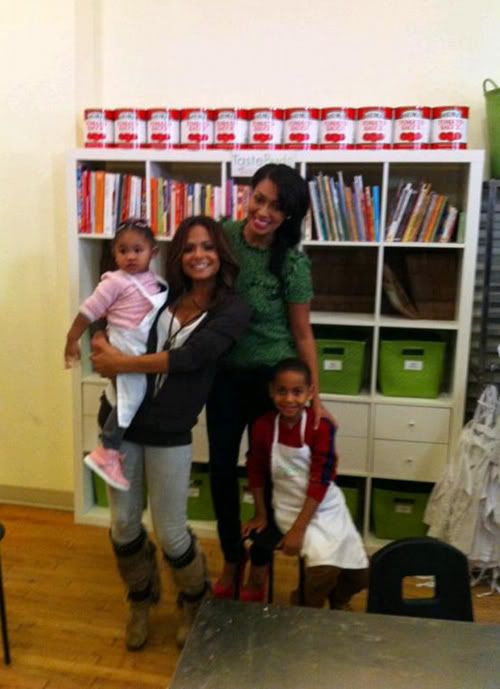 And over in D.C., Jennifer Hudson was spotted flying out of Reagan National airport after her appearance at Saturday night's BET Honors taping: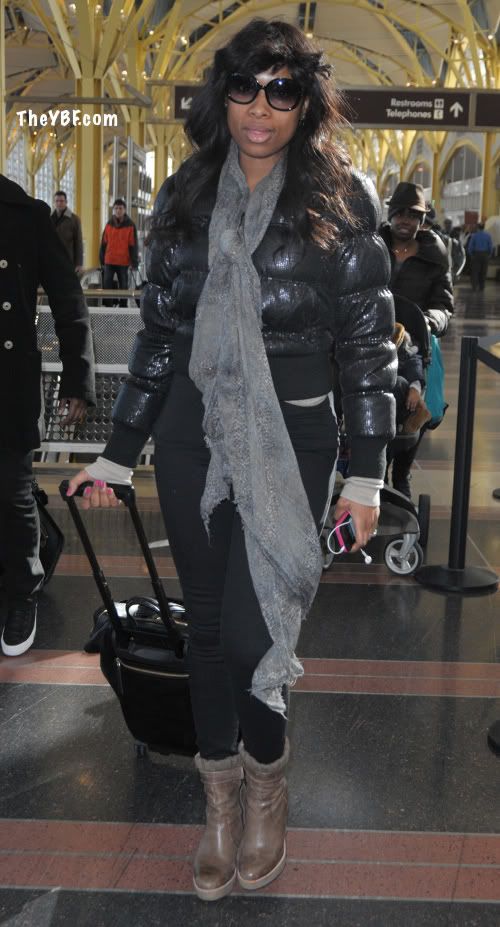 And she was spotted arriving for takeoff with her 2-year-old son David Otunga, Jr.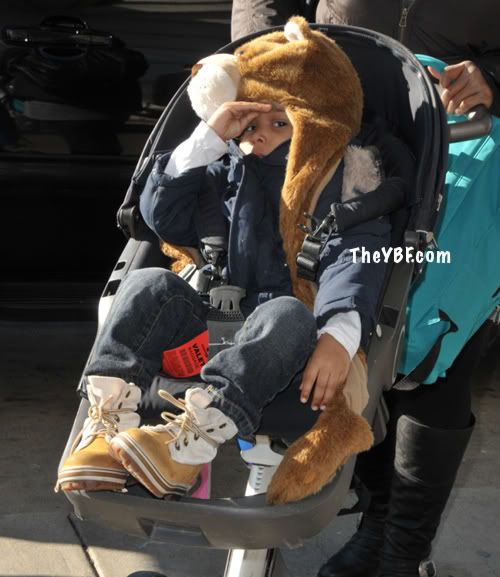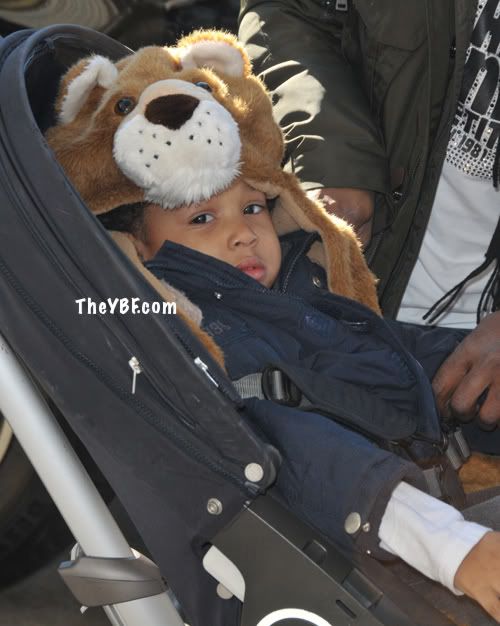 How cute is he!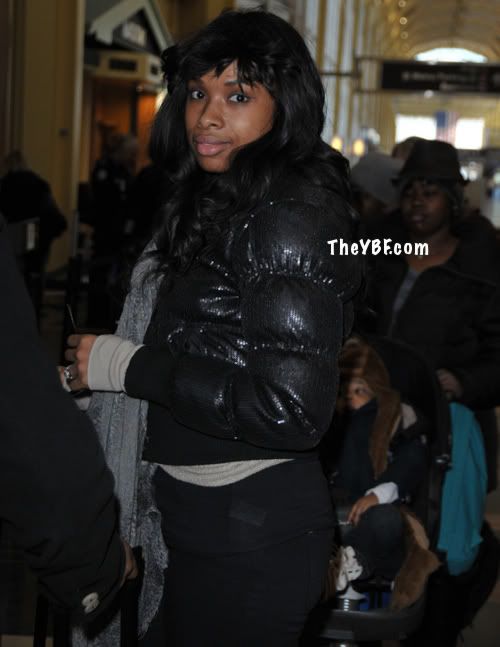 Jennifer is still on her I Got This book tour around the country.
Pics: SPLASH