Chris Brown returned to Twitter this weekend after the chick he was beefing with, Jenny Johnson, issued a non-apology.  But he still kept his Instagram followers intrigued with a pic he posted of himself and Rihanna (from when she had short hair about a month ago) smoking out...partially nude.
Pics inside, plus Rih Rih at her NUDE fragrance launch in Cali....
Chris posted this pic of himself and Rihanna (which may or may not be photoshopped) smoking out...and Rihanna covered in nothing but a camo blanket.  And either that's white lace underwear or some scribble paint Breezy decided to edit out her lady parts with.  He said:
What would music today sound like if these kids didn't exist?
We have a few thoughts...
Meanwhile, Rih posted a pic of her new gold plated choker saying:
He told me "You better not give it away."
We's assume it was another gift from Breezy had we not learned her stylist for her fragrance launch event, Nini Nguyen, actually picked it ou for her.   It's a vintage piece from Christian Lacroix.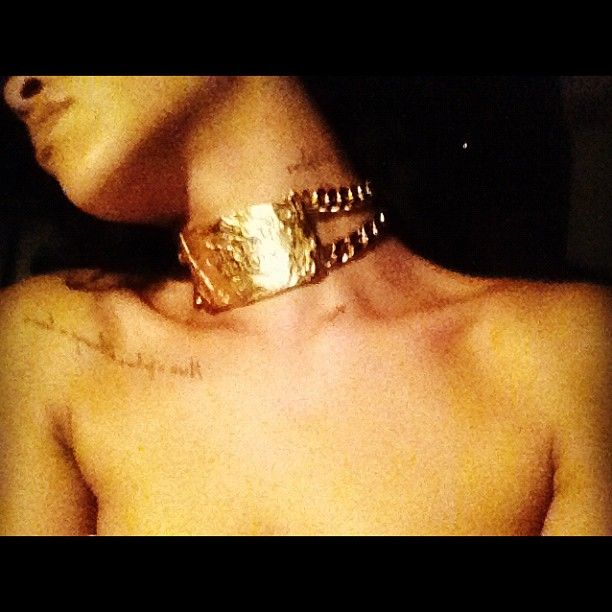 And she wore it to her NUDE by Rihanna fragrance launch in Century City, CA yesterday, paired with a white lace dress designed by Nini Nguyen and black Tom Ford pumps: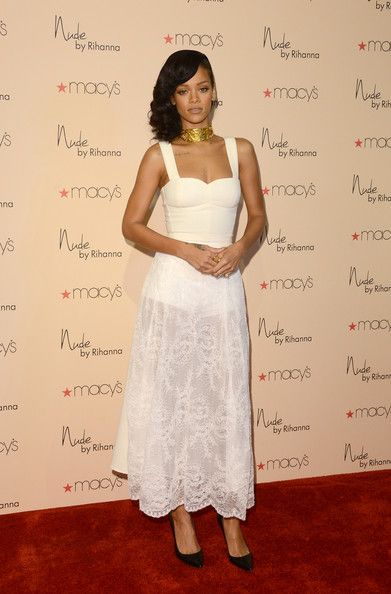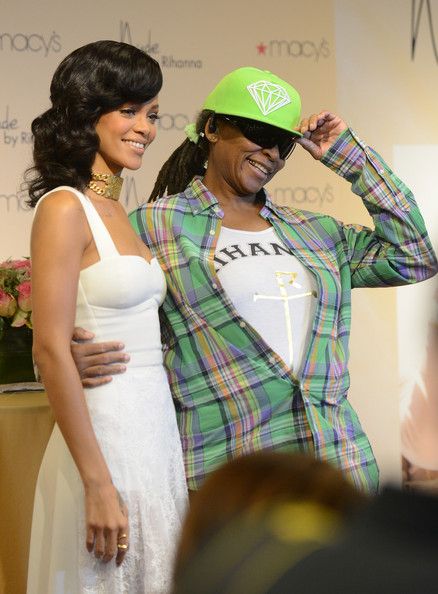 She snapped pics with her fans of course.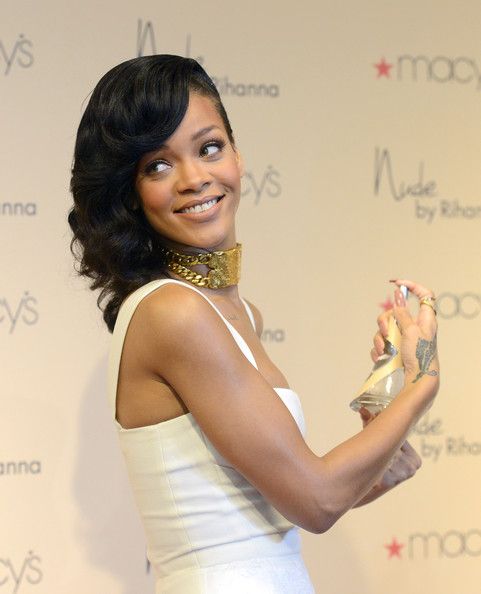 And let everyone test out the fragrance she's selling at the Macy's Westfield Century City.
Pics: Twitter/Getty