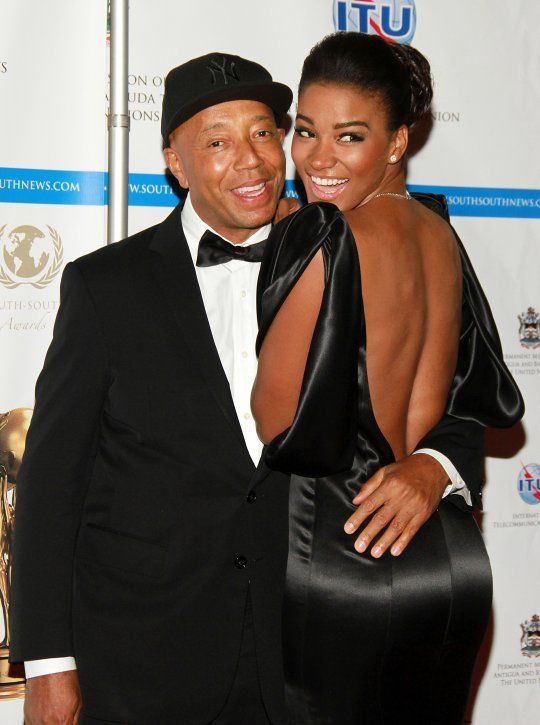 Russell Simmons called out Miss Universe Leila Lopes for being a "publicity whore" after Page Six reported that he sent her flowers.  Find out why Russell got so steamed inside....
Miss Universe 2011 Leila Lopes was thrown a "Miss Universe Farewell" party at Empire Steak House in NYC this week which brought out fans, admirers and NY Giant star Osi Umenyiora.  Sources say the two were "together" all night and they think she brings him good luck.
One person who didn't make the party was mogul Russell Simmons whom was rumored to date Leila last year.  Though he couldn't make the party, he did send her flowers.
Very innocent right?  Well....when the New York Post mentioned the party on Page Six, they made sure to include that Leila was boo'd up with Osi AND they mentioned that Russell sent flowers.  The only way that "info" could have ended up on Page Six was if it was shared by someone from Leila's camp...or Leila herself.
Russell got a little P.O.'d and called Leila out on Twitter and offered her some advice saying she should avoid "gossips" and not push her man's buttons.  Oh....
She may want to take his advice...words from a wise man who knows the business.  And who knows publicity whores too...